OBDSTAR ODO Master for Odometer Adjustment/Oil Reset/OBDII Functions Update Version of X300M
Did you like this product? Add to favorites now and follow the product.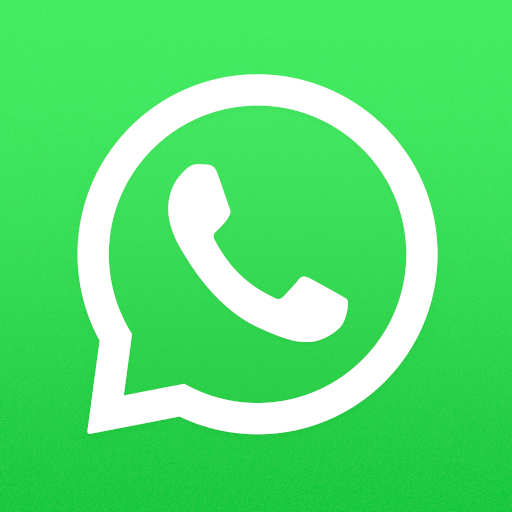 الوصف
جه
OBDSTAR ODO Master X300M+ for Odometer Adjustment/OBDII and Oil Reset Functions
OBDSTAR ODO Master is a new Android based 5" tablet, specialized for cluster calibration. It inherits the latest cluster calibration technology from OBDSTAR with various advantages of easy-to-use, wide model coverage, fast operation and durable features which can meet the actual needs of different users such as automobile repair plants and fast repair shops.
OBDSTAR ODO Master Highlights:
1. The update cycle is short and fast (updated every 2-3 days)
2. Free Update Online for One Year, after one year it will cost $300 per year. Dealer Code: 0086A002
3. Strong competitiveness and industry advantage
4. Some models can support 18/19 years of car (such as GM/Chrysler)
5. Add a new help function as shown below: (Applicable to some models, R & D information is being update)
6. There are now three configurations of ODO Master available:
ODO Master Full Version covers all vehicle list;
ODO Master Standard Version $599 Only removes luxury cars BENTLEY, FERRARI, BMWH and MASERATI;
ODO Master Basic Version $449 Only removes luxury cars BENTLEY, FERRARI, BMWH and MASERATI, and GREATWALL GEELY, MG & PROTON.
OBDSTAR ODO Master Functions List:
1. Via OBDII
2. Data Backup
3. Data Recovery
4. Read Odometer
5. Write Odometer
6. Odometer Reset
7. Oil Service Reset
8. Read & Clear DTC
9. One-Click Upgrade
10. Instruction Documents
11. Wide Vehicle Coverage
OBDSTAR ODO Master Support Car Software list:
Europe:
ALFA ROMEO,AUDI,BENTLEY,BENZ,BMW/Mini,CITROEN,PEUGEOT,FERRARI,FLAT,JAGUAR,LANCIA,LAND ROVER,MASERATI,OPEL,PORSCHE,RENAULT,VOLVO,IVECO,SKODA,SEAT,VW
Japan:
ISUZU,MAZDA,MITSUBISHI,INFINITE,NISSAN,SUBARU,TOYOTA
Korea:
HYUNDAI,KIA,SANGYONG
America:
FORD/LINCOLN,CHRYSLER,GM
China:
GEELY,BESTURN,CHANGAN,ROEWE MG,ROEWE
OBDSTAR ODO Master New Car Models Coveraged Comparison with OBDSTAR X300M:
Car Models Coveraged
ODO Master
X300M
Ford
Fiesta
2017-
2013-
Focus
2019
2013-
Transit
√
×
KA
2018-
2005-
GM
Colorado
2018-
2010-
Cruze
2017-
2015-
Escalade
2018-
/
XT6
2019
Yukon
2017-
2014-
Chrysler
Cherokee
2018-
2015
RAM
2018-
2011-
Durango
2018-
2014-
Land Rover
Discovery 4
2015-
/
Range Rover Sport
2017-
2014
VW
MQB 2012-2014.06
√
×
MQB 2014.06-
√
√
Renault
Captur
2017-
/
Trafic IV
2017-
/
KIA CEED
24C16
√
√
D70F3423
√
√
D70F3XXX
√
×
D70F3421
√
×
D70F35XX
√
×
NEC
√
×
NEC+24C16
√
×
KIA Optima
24C16
√
√
D70F3536
√
√
D70F3421
√
×
D70F352X
√
×
D70F35XX
√
×
NEC
√
×
NEC+24C16
√
×
Nissan
Altima 2013
√
√
KICKS 2017-
√
×
Mitsubishi
Outlander
√
×
Triton 2015-
√
×
OBDSTAR ODO Master Hardware Comparison with OBDSTAR X300M:
OBDSTAR ODO Master Specifications:
| | |
| --- | --- |
| Operation System | Android 5.1.1 |
| CPU | RK3128 Quad-Core ARM Cortex A7 1.2GHz |
| Battery | 2600mA, rechargeable polymer lithium battery |
| Extension Memory Card | 32G Micro SD (TF) card supported |
| Memory Capacity | 16GB |
| Storage Capacity | 32GB |
| LCD | 5.0 inch |
| LCD Resolution | 8000*600 |
| Touch Screen | Capacitive touch screen |
| Camera | 5 mega rear view camera |
| Wi-Fi | supported |
| Working Temperature | -20℃ ~ 55℃(14℉ ~ 131℉) |
| Storage Temperature | -20℃ ~ 70℃(-4℉ ~ 158℉) |
| Dimension | 140mm*89*mm*18mm |
| Weight | About 700g |
OBDSTAR ODO Master Package includes:
1pc x OBDSTAR ODO Master Main Unit
1pc x Charger
1pc x Multi-functional Jumper
1pc x Configuration List
1pc x Packing box
Quick Comparison
Settings
OBDSTAR ODO Master for Odometer Adjustment/Oil Reset/OBDII Functions Update Version of X300M

remove

OBDSTAR X300 DP Plus X300 PAD2 C Package Full Version Support ECU Programming Get Free Renault Convertor and FCA 12+8 Adapter

remove

Key Master DP Plus

remove

OBDSTAR Key Master 5 All-Purpose Immobilizer Programming Device

remove

OBDSTAR X300 Pro4 Pro 4

remove

جهاز فحص الدراجات النارية OBDSTAR MS50

remove

Name
OBDSTAR ODO Master for Odometer Adjustment/Oil Reset/OBDII Functions Update Version of X300M

remove

OBDSTAR X300 DP Plus X300 PAD2 C Package Full Version Support ECU Programming Get Free Renault Convertor and FCA 12+8 Adapter

remove

Key Master DP Plus

remove

OBDSTAR Key Master 5 All-Purpose Immobilizer Programming Device

remove

OBDSTAR X300 Pro4 Pro 4

remove

جهاز فحص الدراجات النارية OBDSTAR MS50

remove

Image
SKU
Rating
Price
Stock

In Stock

In Stock

In Stock

In Stock

In Stock

In Stock

Availability
In Stock
In Stock
In Stock
In Stock
In Stock
In Stock
Add to cart
Description

جهاز فحص الدرجات النارية OBDSTAR MS50 مصمم خصيصًا لفحص الدرجات، يستطيع الجهاز أن يتعرف تلقائيًا على الدراجة Auto VIN detector، ويستطيع أن يقوم بالفحص التلقائي. يأتي مع سنة تحديث مجانية.

Content
جه OBDSTAR ODO Master X300M+ for Odometer Adjustment/OBDII and Oil Reset Functions OBDSTAR ODO Master is a new Android based 5'' tablet, specialized for cluster calibration. It inherits the latest cluster calibration technology from OBDSTAR with various advantages of easy-to-use, wide model coverage, fast operation and durable features which can meet the actual needs of different users such as automobile repair plants and fast repair shops.

OBDSTAR ODO Master Highlights:

1. The update cycle is short and fast (updated every 2-3 days)

2. Free Update Online for One Year, after one year it will cost $300 per year. Dealer Code: 0086A002

3. Strong competitiveness and industry advantage 4. Some models can support 18/19 years of car (such as GM/Chrysler) 5. Add a new help function as shown below: (Applicable to some models, R & D information is being update)

6. There are now three configurations of ODO Master available:

ODO Master Full Version covers all vehicle list;

ODO Master Standard Version

 $599 Only removes luxury cars BENTLEY, FERRARI, BMWH and MASERATI;

ODO Master Basic Version

 $449 Only removes luxury cars BENTLEY, FERRARI, BMWH and MASERATI, and GREATWALL GEELY, MG & PROTON.

OBDSTAR ODO Master Functions List:

1. Via OBDII 2. Data Backup 3. Data Recovery 4. Read Odometer 5. Write Odometer 6. Odometer Reset 7. Oil Service Reset 8. Read & Clear DTC 9. One-Click Upgrade 10. Instruction Documents 11. Wide Vehicle Coverage

OBDSTAR ODO Master Support Car Software list:

Europe: ALFA ROMEO,AUDI,BENTLEY,BENZ,BMW/Mini,CITROEN,PEUGEOT,FERRARI,FLAT,JAGUAR,LANCIA,LAND ROVER,MASERATI,OPEL,PORSCHE,RENAULT,VOLVO,IVECO,SKODA,SEAT,VW

Japan:

ISUZU,MAZDA,MITSUBISHI,INFINITE,NISSAN,SUBARU,TOYOTA

Korea:

HYUNDAI,KIA,SANGYONG

America:

FORD/LINCOLN,CHRYSLER,GM

China:

GEELY,BESTURN,CHANGAN,ROEWE MG,ROEWE

OBDSTAR ODO Master New Car Models Coveraged Comparison with OBDSTAR X300M:

Car Models Coveraged
ODO Master
X300M
Ford
Fiesta
2017-
2013-
Focus
2019
2013-
Transit
√
×
KA
2018-
2005-
GM
Colorado
2018-
2010-
Cruze
2017-
2015-
Escalade
2018-
/
XT6
2019
Yukon
2017-
2014-
Chrysler
Cherokee
2018-
2015
RAM
2018-
2011-
Durango
2018-
2014-
Land Rover
Discovery 4
2015-
/
Range Rover Sport
2017-
2014
VW
MQB 2012-2014.06
√
×
MQB 2014.06-
√
√
Renault
Captur
2017-
/
Trafic IV
2017-
/
KIA CEED
24C16
√
√
D70F3423
√
√
D70F3XXX
√
×
D70F3421
√
×
D70F35XX
√
×
NEC
√
×
NEC+24C16
√
×
KIA Optima
24C16
√
√
D70F3536
√
√
D70F3421
√
×
D70F352X
√
×
D70F35XX
√
×
NEC
√
×
NEC+24C16
√
×
Nissan
Altima 2013
√
√
KICKS 2017-
√
×
Mitsubishi
Outlander
√
×
Triton 2015-
√
×

OBDSTAR ODO Master Hardware Comparison with OBDSTAR X300M:

OBDSTAR ODO Master Specifications:

| | |
| --- | --- |
| Operation System | Android 5.1.1 |
| CPU | RK3128 Quad-Core ARM Cortex A7 1.2GHz |
| Battery | 2600mA, rechargeable polymer lithium battery |
| Extension Memory Card | 32G Micro SD (TF) card supported |
| Memory Capacity | 16GB |
| Storage Capacity | 32GB |
| LCD | 5.0 inch |
| LCD Resolution | 8000*600 |
| Touch Screen | Capacitive touch screen |
| Camera | 5 mega rear view camera |
| Wi-Fi | supported |
| Working Temperature | -20℃ ~ 55℃(14℉ ~ 131℉) |
| Storage Temperature | -20℃ ~ 70℃(-4℉ ~ 158℉) |
| Dimension | 140mm*89*mm*18mm |
| Weight | About 700g |

OBDSTAR ODO Master Package includes:

1pc x OBDSTAR ODO Master Main Unit

1pc x Charger

1pc x Multi-functional Jumper 1pc x Configuration List

1pc x Packing box

هو جهاز جديد بنظام الاندرويد الحديث لفحص السيارات صمم ليعمل على الطراز الجديد بالانترنت و يغطي كميه بالفعل هائله من السيارات  بقوة هائله و بوضائف خاصه شامله ليعطي ادق النتائج

يفحص جميع السيارات و يشمل جميع انضمتها

فيه معلومات وافيه عن الصيانه و يتحدث بنقرة زر واحده

يبرمج المفتاتيح بشكل كامل

يبرمج عدادات السيارات بشكل قوي جدا جدا

يفحص السيارات جميعا و جميع الانضمه و يعمل كل الوضائف الخاصه مثل غيار الزيت ضبط البطاريه يبرج عقل المحرك و يرمج البريك الكهربائي و دواسة البترول و يبرمج الايرباقات و ضغط العجلات و الستيرنج الكهربائي و يعمل برمجه للانجيكترات و يبرمج انضمة الامتصاص الصدمات او السسبنشن و يعمل قير ليرننج اي برمجة القير و يبرمج السي في تي و يبرمج الاي بروم و يعيد برمجة المفاتيح و ينسخ برامج عقول المحرك

يدعم خاصية نسخ برامج عقول المحرك عن طريق وصلة الاو بيديه بدون الحاجه لفك الاي سي يوه او عقل المحرك و اجراء عمليات الحام و غيرها

فيه خاصية التمثيل التشغيلي للانضمه التي تفرض وجودها لتشغيل السيارة

فمثلا عند العمل على هذه الانضمه مثل مثلا انضمة الصوت او الراديو او الداشبوورد فتكون هذه الوحدات خارج شبكة الكان بص

فلا تعمل السيارة – الان باستخدام هذا الجهاز يمكن الفني من تشغيل السيارة و ذالك ان الجهاز يقوم بمقام هذه الانضمه و كانها موجوده

OBDSTAR X300 DP Plus X300 PAD2 C Package Full Version:
Immobilizer+Mileage correction+Diagnosis+Special function (Oil rest +ABS+Battery matching+ECU programming+EPB+Throttle programming+Airbag rest+TPMS+Steering angle rest+OBDII+DPF+Injector code+Supension matching+Gear learning+CVT learning+EEPROM+Key renewing+ECU cloning)Adapter(P001 programmer+C001 circuit board+C002 circuit board+W001 data cable+W002 data cable+W003 data cable+Toyota smarkt key Emulator)+others(Ignition coil+Remote tester)

OBDSTAR X300 DP Plus X300 PAD2 C Package Full Version Language: English Update: One Year Free Update Online, Update Cost is 499USD/year after first year. OBDSTAR X300 DP Plus Description: OBDSTAR X300 DP Plus is a new Android-based vehicle trouble diagnostic device developed for internet applications. It inherits from OBDSTAR advanced diagnosing technology and it is characterized by covering wide range of vehicles, featuring powerful function, and providing precise result. Through vehicle diagnostic OBD connector and variant mobile intelligent terminals, it achieves vehicle trouble diagnosis for full car model and full system vehicle. Meanwhile, taking advantage of mobile internet, this device integrates more application and service, such as Maintenance Database, remote assistant, One Key Upgrade etc. OBDSTAR X300 DP Plus X300 PAD2 C Package Full Version Functions: Immobilizer+Mileage correction+Diagnosis+Special function (Oil rest +ABS+Battery matching+ECU programming+EPB+Throttle programming+Airbag rest+TPMS+Steering angle rest+OBDII+DPF+Injector code+Supension matching+Gear learning+CVT learning+EEPROM+Key renewing+ECU cloning)Adapter(P001 programmer+C001 circuit board+C002 circuit board+W001 data cable+W002 data cable+W003 data cable+Toyota smarkt key Emulator)+others(Ignition coil+Remote tester) OBDSTAR X300 DP Plus Hardware Features: 1. The built-in VCI box offers more stable communication. 2. The 8" touch screen offers better vision experience. 3. Allow the user to charge by the OBD port of car. Not like the X300 DP 7" Pad, which need to be 100% charged before use. 4. With specialized toolkit, high grade and practical. 5. Industrial -grade design, comes with the silicone sleeve 6. The back bracket allows the user to hang it on the steering wheel or stand on the table, which brings great convenience to the operator. 7. Comes with Toyota Lexus Emulators (The first 4 pieces are already released, and the 5th one is under development) 8. The following 3 adapters are integrated into the X300 PAD plus: EEPROM /PIC 2-in-1 adapter, RFID adapter (VW Audi 4th / 5th IMMO programming and other cars e.g Porsche, BMW, Fiat etc.) and Renew Key PCF79XX adapter. 9. Adds the clip for reading SOP 8PIN EEPROM. 10. Adds the cables for reading ECU via OBD (Used to clone ECU and active the switch). OBDSTAR X300 DP Plus Software Features: 1. Clone ECU Clone ECU means copy ECU, that is the OBDSTAR X300 DP Plus copies the data from the original car ECU, then write it into another same ECU hardware, so that it can achieve the same function as the original ECU. When you want to change the new ECU or the second ECU, if you use X300 DP Plus to clone via OBD, you won't need to go to the 4s store to do the online programming or dismantle ECU to weld, read & write. ECU clone Pros : No need to go to 4S shop, convenient, fast and save money. Simplify the operating steps, even the amateur can also operate. No need to dismantle and weld the ECU to read & write, it is zero risk to clone ECU via OBD with the X300 DP Plus. 2. Switch activation function Nowadays, many car models' secondary power supply of the dashboard or audio equipment needs to be activated to enter the boot status through the related module CAN. However, when the car technician maintains the dashboard / audio equipment, the main unit is out of the CANBUS network so it maybe won't boot. X300 DP plus " switch activation function" can emulate the CANBUS communication to active the power supply of dashboard / Audio so that it can enter the boot status, then it will test and verify the dashboard and the Audio, also the technician can save money avoiding to purchase many the boot platform and cables of kinds of car models. 3. Adds the "Help" function including the testable car models, update notice, special features, help instruction, wiring diagram etc. Testable car models: The user can read the testable car models and year. Update notice: The user can read all of the update content. Features: The user can read all of the special features and the functions that only X300 DP Plus supports. Help instruction: Built-in the guide and instruction for each car model or function. Wiring diagram: Built-in ECU wiring diagram, more intuitive and convenient. 4. Maintenance database: equipped with powerful database. 5. Video center: large amount of videos help users to operate device easily. 6. One Key Upgrade: built-in WIFI mode can realize application downloading and diagnostic function by one key upgrade. 7. System setting: set VCI formation, language, unit, data logging, user information etc. 8. Remote assistance: achieve remote assistance by this function. 9. Report center: record maintenance data logging and create reports during operation. 10. USB Inspection Camera (optional): Flexible and long pipe with HD camera, it can reach car interior pipeline or narrow space to have an overall inspection OBDSTAR Update Information: OBDSTAR X300 DP Plus April 27th,2020 Hyundai/Kia [V30.83] Upgrade Increased 46 smart key pin code reading new type (via OBD) Include iX35/Elantra with key slot and without key slot Ford [V34.01] Upgrade Increased 2020 Mustang proximity (USA) Ford [V34.00] Upgrade Increased Mercury: Cougar 1999-2002 blade Crand Marquis 2005-2011/2003-2004/1998-2002 blade Marauder 2003-2005 blade Mariner 2008-2012/2005-2007 blade Milan 2010-/2006-2009 blade Montego 2007/2005-2007 blade Monterey 2006-2007/2004-2007 blade Mountaineer 2010/2006-2009/2004-2005/2001-2003/1998-2001 blade Mystique 1998-2000/1996-1998 blade Sable 2008-2009/2004-2007/2000-2003/1998-1999/1996-1997 blade OBDSTAR X300 DP Plus April 21th,2020 VW [V32.03] Upgrade Increased Lavida NEC+24C64 2014.06- cluster calibration OBDSTAR X300 DP Plus Update April 7th,2020 Peugeot [32.32] Upgrade Pin Code Reading via OBD Increased 3008 Smart key system Increased 308 IMMO system type 1 and type 2 Increased 408 T7/T9 IMMO system Citroen [32.32] Upgrade Increased Berlingo IMMO system type2 Increased C3-XR smart key system (Asia) Increased C4L IMMO system Increased C6 smart key system OBDSTAR X300 DP Plus Update April 2th,2020 Renault [V30.84] Upgrade Increased ESPACE V (full LCD Screen) cluster calibration Increased KADJAR (full LCD screen) cluster calibration Increased MEANE IV (full LCD screen) cluster calibration Increased TALISMAN (full LCD screen) cluster calibration Increased KOLEOS mode 1 (Continental full LCD screen) cluster calibration Chrysler [V33.01] Upgrade Increased Chrysler 300C IMMO system type 2 Increased Jeep Grand-Cherokee IMMO system type2 OBDSTAR X300 DP Plus Update March 16th,2020 Kia [V30.71] Upgrade Increased Forte 2018- remote system (North America) Increased Ria 2019- remote system (North America) Increased Sportage 2018-2020 remote system (North America) Increased Sorento 2019-2020 remote system (North America) Hyundai [V30.80] Upgrade Increased Accent 2019-2020 remote system (North America) Increased Elantra 2018- remote system (North America) Increased Sonata 2017- remote system (North America) Alfa [V32.38] Upgrade No Need Pincode Increased Giulia key programming Increased Stelvio key programming Land Rover [V30.96] Upgrade Increased Velar 2017 Cluster Calibration OBDSTAR X300 DP Plus Update March 9th,2020 Subaru [V30.36] Upgrade Increased Ascent 2019 IMMO system Increased Crosstrek 2018-2019 IMMO system Increased Forester 2019- IMMO system Increased Impreza 2017-2019 IMMO system Increased Legacy 2015-2019 IMMO system Increased Outback 2015-2019 IMMO system Increased Ascent/Crosstrek/Forester/Impreza remote programming (Canada Area) Hyundai [V30.79] Upgrade Increased Genesis G80 2017-2019 smart key system Increased Genesis G90 2017-2019 smart key system Increased Coupe remote programming type 5 OBDSTAR X300 DP Plus Update March 3th,2020 Renault [V30.86] Upgrade All VIA OBD!!! 1.Kadjar/Koleos II All keys lost 2.Talisman/Megane IV/Scenic IV/Espace V 2019+ All Keys Lost 3.Clio IV 2015+ All Keys Lost 4.Captur 2015+ All Keys Lost(Beta) OBDSTAR X300 DP Plus Update Ferb 27th,2020 Alfa [V30.11] Upgrade Increased Giulietta 2013 cluster calibration Peugeot/Citroen/DS [V32.31] Upgrade Increased Peugeot 307 2006 all key lost Pincode reading Increased Citroen C4 2004 all keys lost Pincode reading Daihatsu [V30.00] Upgrade Asia: Increased MIRA 2009-2018/2011-2017 smart key system Increased MOVE 2010-2014 smart key system Increased PIXIS EPOCH 2016- smart key system Increased TANTO 2008-2019 IMMO system Increased TANTO 2013-2018/2009-2017 smart key system Increased TANTO X 2013- smart key system Australia: Increased CHARADE 2003-2004 IMMO system Increased COPEN 2003-2005 IMMO system Increased SIRION 2005-2006 IMMO system Increased TERIOS 2004-2006 IMMO system Europe: Increased BE-GO 2006- IMMO system Increased BOON 2005- IMMO system Increased CHARADE 2001-2004 IMMO system Increased COO 2005- IMMO system Increased MATERIA 2006 IMMO system Increased MOVE 1999-2010 IMMO system Increased SIRION 2004-2016 IMMO system Increased STORIA 2004-2010 IMMO system Increased TERIOS 2006-2017 IMMO system Increased YRV 2000-2005 IMMO system Japan: Increased MOVE 2006-2010 smart key system Nissan/Infiniti [V31.84] Upgrade Increased 4-digit Pincode remote system type 3 Hyundai/Kia [V30.95] Upgrade Increased Kia Sportage D70F3526 cluster calibration Increased Hyundai Solaris TYPE-5(2018) cluster calibration OBDSTAR X300 DP Plus Update Ferb 21th,2020 Mitsubishi [V30.56] Upgrade Increased Delica 2007-2015 IMMO system Increased EVO 8 2008-2010 IMMO system Increased EVO 9 IMMO system Increased EVO 10 2007-2010 IMMO system and smart key system Increased L200 2015- IMMO system Increased NATIVA 2016- IMMO system Increased RVR 2012- IMMO system Increased SHOGUN 2001-2006 IMMO system Subaru [V30.35] Upgrade America Area: Increased Ascent 2019 IMMO system Increased Crosstrek 2018-2019 IMMO system Increased Forester 2019 IMMO system Increased Impreza 2017-2019 IMMO system Africa Area: Increased Forester 1998-2002 IMMO system Increased Outback 1998-2004 IMMO system Increased Trezia 2010-2015 smart key system Australia Area: Increased BRZ 2013- IMMO system and smart key system Increased Forester 2013- smart key system Increased Impreza 2013-/2007-2014 smart key system Increased Levorg 2016- smart key system Increased Liberty 2013-/2007-2014 smart key system Increased Outback 2015-2017/2018-2019 IMMO system Increased Outback 2015-2017 smart key system Increased WRX 2014- IMMO system and smart key system Increased XV 2017- smart key system Europe Area: Increased Forester 2008-2012 smart key system Chrysler [V32.06] Upgrade Increased Chrysler Pacifica 2019 proximity Pincode rading new type Increased Europe Grand Cherokee Fobik 2009-2013 smart key synchronization OBDSTAR X300 DP Plus Update Jan 16th,2020 Peugeot [V32.30] Upgrade Increased 108 2014- IMMO system Increased 108 2015- smart key system Increased 207 2013-2015/2006-2012 IMMO system (Australia) Increased 308 T7 2007-2014 IMMO system (Australia) Increased 308 T9 2013 IMMO system (Australia) Increased 4008 2012-2017 IMMO system and smart key system Increased 607 2005-2009 IMMO system (Australia) Increased BOXER 2 2008-2011 IMMO system Increased BOXER 3 2011- IMMO system Increased ION IMMO system Increased PARTNER 2008-2018/2002-2007 IMMO system (Asia) Increased PARTNER 2008-2013 IMMO system (Australia) Increased RIFTER 2018- IMMO system Increased TRAVELLER 2016- IMMO system and smart key system Citroen [V32.30] Upgrade Increased BERLINGO 2 2007- IMMO system Increased BERLINGO 3 2018- IMMO system Increased C1 2014-、2005-2013 IMMO system Increased C1 2015- smart key system Increased C3 2006-/2002-2006 IMMO system (Australia) Increased C3 VF7S 2006-2016 IMMO system (Europe) Increased C3 VF7SX 2016- IMMO system (Europe) Increased C4 AIRCROSS 2012-2014 IMMO system and smart key system Increased C4 CACTUS 2014- IMMO system Increased C4 PICASSO 2014-/2013-2013/2006-2012 IMMO system Increased C4 PICASSO 2013- smart key system Increased C-CROSSER 2007-2012 smart key system Increased C-ELYSSE 2017- IMMO system Increased C-ZERO 2011- IMMO system Increased DISPATCH VF7V(VIN) 2016- IMMO system Increased DS3 2010- IMMO system Increased DS4 2011-2018 IMMO system and smart key system Increased DS5 2011- smart key system Increased DS7 2018- smart key system Increased JUMPER 2011-2017/2008-2010 IMMO system Increased SPACE TOURER 2016- IMMO system and smart key system Land Rover [V30.94] Upgrade Increased Range Rover Sport 2014 (full LCD) cluster calibration Ford [V30.82] Upgrade Increased E250 2010 cluster calibration Increased E350 2010 cluster calibration Increased E450 2010 cluster calibration Increased Edge 2006-2010 cluster calibration Increased Explorer 2011- cluster calibration Increased F150 2011- cluster calibration Increased F550 2015- cluster calibration Increased Flex 2013 cluster calibration Increased Fusion 2010 cluster calibration Increased MKS 2007-2009 cluster calibration Increased MKS 2010- cluster calibration Increased MKS 2013 cluster calibration Increased MKT 2007- cluster calibration Increased MKT 2010- cluster calibration Increased MKT 2013- cluster calibration Increased MKZ 2012 cluster calibration Increased MKZ 2007- cluster calibration Increased Taurus 2010- cluster calibration Increased Taurus 2013 cluster calibration OBDSTAR X300 DP Plus Update Jan 7th,2020 Jeep [V32.03] Upgrade (No Need Pincode) Increased Compass 2019- smart key programming Increased Renegade 2018-2019 smart key programming Dodoge [V32.03] Upgrade Increased Vision 2015-2017 pre-coding and key programming Increased Journey 2018-2019 smart key programming (No Need Pincode) Chrysler [V32.03] Upgrade (No Need Pincode)  Increased Chrysler 300 2018 smart key programming OBDSTAR X300 DP Plus Update

BMW [V30.32] Upgrade 

Increased CAS1/CAS2 key programming Increased CAS3/CAS3+ key programming

OBDSTAR X300 DP Plus vs OBDSTAR X300 DP PAD: OBDSTAR X300 DP Plus have back holder,it can work separately without VCI and Charged by OBD2. 4 Toyota emulators P001 programmer Wiring harness for new functions,such as ECU cloning and switch activation ECU clone switch activation function Help function-covers built in support car list,upgrade announcement,help notes and wiring diagrams No need pay for software update ofr free during the valid time (one year) OBDSTAR X300 DP Plus Software Update Instruction: Tap "One Key Upgrade"  to enter one key upgrade page, as following picture shown: Tap "One Key Upgrade" to start downloading, enter main interface after finishing downloading. (Notes: Ensure internet connection is normal when updating. Besides, because of many software, it may take several minutes, please wait patiently) If need to cancel a software, just tap corresponding Check Box as following picture shown: Different among OBDSTAR X300 DP Plus C Package (Full Version), A Package and B Package: X300 DP plus

Remark
 
A package
B package
C package
Immobilizer / Remote programming
European cars
VW/Audi/Skoda/Seat (Standard)
√
√
√
VW/Audi/Skoda/Seat (Advanced)
√
√
√
add NEC 24C64 2014-key programming.
BMW (Standard)
BMW (Advanced)
√
√
√
Add FEM/BDC key programming, ISN code reading etc.
Volvo
√
√
√
The other European cars
√
√
√
Asian cars
Hyundai /Kia (Standard)
Hyundai /Kia (Advanced)
√
√
√
Add 47/8A/46 smart key pin code reading
Toyota /Lexus (Standard)
Toyota /Lexus (Advanced)
√
√
√
For Middle east cars, it adds H chip all keys lost (Immo box reset)
The Asian cars
√
√
√
North American cars
Ford(Standard)
Ford (Advanced)
√
√
√
Add Ford after 2015 key programming functions, I.E: Mobdeo,Edge,Taurus,Escort,EVEREST,Explorer,F-150 SVT Raptor,Mustang,Lincoln MKZ, MKC and Continental 2015 - etc.
GM(Standard)
GM(Advanced)
√
√
√
The other American & Chinese cars
√
√
√
Can perform BMC pin code reaing on these cars: -2017 Lacrosse,Lacrosse, Trax,Envision, GL8,MALIBU,AVEO,Excelle before 2015,Cruze etc.
Cluster Calibration
All cars cluster calibration
√
√
4-system diagnosis
Engine, Transmission, ABS, airbag reset
OBDII Diagnosis
Full functions diagnosis
√
Full-system all-cars diagnosis
Special function
Oil service reset
√
Reset the Oil Service Light on
Manual remote setting
Some cars only supports manual remote setting.
ABS bleeding
√
After replace the ABS pump and related components.
Battery matching
√
After the battery is changed, you need to match the battery.
ECU programming
√
The car with EPB replace brake pads
√
Electronic Parking Brake release
Throttle programming
√
Used to clear the learning value after cleaning the throttle, otherwise it will cause high idle speed.
Airbag reset
√
Used to clear airbag ECU collision data after a vehicle collision, otherwise the ECU cannot be reused
TPMS reset
√
Used for reset after tire pressure alarm
Steering angle reset
√
Replacement of data lost after steering angle change or power off
OBDII Engine
√
Used to diagnose the car with OBD protocol.
DPF Regeneration
√
Diesel Particulate Filter Operational
Injector coding
√
Used to match and code the injector after replacement
Suspension match
√
Used to match and set the suspension after adjusting.
Gear learning
√
Used to learn the crankshaft position sensor after power off (only the domestic vehicle equipped with the Delphi system has this function)
CVT learning
√
Used to reset the learning value after maintenance of CVT transmission
EEPROM
√
Read and write the eeprom; read 8-pin IC chip password and reset some models anti-theft
Key Renew
√
Renew the used keys to solve the problem that used keys cannot be matched to other models
Steering angle repair
√
Used for the repair of lost data of vehicle steering angle sensor
ECU Clone
√
Used for copying the program when replacing the new/second-hand computer.
Switch activation
√
Hardware
P001 Programmer unit
√
√
√
C001 circuit board
√
√
√
C002 circuit board
√
√
√
W001 data cable
√
√
√
W002 data cable
√
√
√
W003 data cable
√
√
√
Toyota smart key emulators
√
√
√
Remote Tester
√
√
√
Anti-theft Induction coil
√
√
√
Used to test if the coil can send out the transmit signal.

Read post:  Why OBDSTAR X300 DP Plus is a good investment even expensive OBDSTAR X300 DP Plus Programming Key Megane 4 Model 2016 OBDSTAR X300 DP Plus Customer Feedback: Ford Escort 2018 key programming Ford transit 2017 key programming Ford Transit 2011 program key Ford Ecosport Kinetic 2014 all key lost Chevrolt Cruze 2018 program key Toyota smart key/key programming ECU clone and ECU programming via OBDII Toyota G and H chip all key lost via OBDII within 5 mins Toyota Corolla 2016 program key 2014 Toyota Corrolla H chip program keys and remote 2015 Honda Civic 2015 program keys and remote Renault megane IV/Espace/Duster 2016 key programming Renault Sandreo 2016 key programming Renault Sandero Stepway 2019 key programming Renault Duster 2017 program key and remote GM pin code reading+key programming 2017-2018 Chevrolet Cruze 2018 key programmign Grand Cherokee 2014-2017 pin code reading Chrysler pacifica 2018/2019 key programming Jeep Compass 2018 key programming Hyundai & Kia Pin new code reading (46/47/8A chip smart key) Volvo pin code free & all key lost (non-prox) Nissan pin code calculator & key programming Land Rover Discovery IV 2012 all key lost BMW FEM/BDC key programming VW/Audi MQB key programming 2008 Peugeot Bipper 2006 Ford Connet (4D60 chip) 2018 Ford Cuorier 2011 Partnet Tepe 2017 Symbol 2015 Linea 2007 Caddy 2010 Fiorino 2010/2014 Ford Connect 2012 Renault Megane 3 2016/2017 Fiorino 2010 Rang Rover 3 2016 KIA Cerato 2010 Punto 2017 Duster 2015 Clio 4 2006 Jetta 2019 Fiat Panda 2011 Tourneo Connect 2010 Albea 2015 Smart Mazda 3 2004 Corsa C 2016 Ford Espace V with Renault conveter 2011 Megane III 2016 Ford Transit 2007 Toyota Camary smart key (94/4d) all key lost 2016 Canadian Chevy Cruze 2000 Opel Astra G 2019 Sandero All Key Lost 2017 Polo 2018 model Peugeot 2008 keyless 2016 Qashqai keyless 2016 Doble 2011 Koleos 2017 Hyundai i20 2013 Captiva 2015 Fluence 2015 Qashqai 2015 Fluence 2015 Opel insignia 2016 Transit Custom 2012 Fluence 2017 Pajero Sport Obdstar x300 dp has 2017-19 in menu but it failed(at least it warned about bad bcm id numbers and gave cars current id. OBDSTAR X300 DP Plus Technical Parameter: ● Operation system:                                   Android 5.1.1 ● CPU:                                                         Exynos4418  Dual Core ARM Cortex A9 1.4GHz ● Battery:                                                    3700mA, rechargeable polymer lithium battery ● Extension memory card:                          32G Micro SD (TF) card supported ● Memory capacity:                                    1GB ● Storage capacity:                                     32GB ● LCD:                                                          8.0 inch ● LCD resolution:                                        1280*800 ● Touch screen:                                           Capacitive touch screen ●  Camera:                                                   5 mega rear view camera ● Wi-Fi:                                                        Supported ● Working temperature:                             -10℃  ~  55℃(14℉  ~  131℉ ) ● Storage temperature:                              -20℃  ~  70℃(-4℉  ~ 158℉ ) ● Weight:                                                     about 1.0 Kg ● Dimension:                                               254mm*174*mm*35mm OBDSTAR X300 DP Plus FAQs:

Q1: There is a lot of upgrdae now but doesn't appear in my X300DP this new upgrade, is this upgrade available only for DP Plus? A1: Is your device expired 1 year free update?

Q2: And how much the price if the subscription was already expired? A2: You can get this subscription service here:OBDSTAR X300 DP Plus One Year Update Service Q3: If we can use the adapter rfid, instead of the adapter p001 with obdstar x300dp A3: P001 adapter= EEPROM adapter + RFID adapter + Key Renew adapter OBDSTAR X300 DP Plus X300 PAD2 Package List: Key Master DP Plus Unit Main Wire 12V2A DC Charger KIA-20 OBD II-16 Connector HONDA-3 HYUNDAI/KIA-10 IMMO Induction Coil Muti-functional Jumper P001 Programmer Unit C001/C002 Circuit Board W001 W002 W003 RT100 TOYOTA Simulation Smart Key Configuration List/Certificate/Quick Start Guide Fold

من احدث اجهزة برمجة المفاتيح بنظام الاندرويد مصمم ليعمل بالانترنت بخلاصة خبرة شركة الاوبيديه ستار

يغطي كميه هائله من السيارات و يدعم خواص قويه جدا ليعطي نتائج دقيقه و مميزه حيث انه يفحص السيارات من خلال وصلة الاوبيديه و يكون قادر ان يتعامل مع جميع انظمة السيارات و جميع انواعها بما فيها الاسيويه و الاوروبيه و الامريكيه و اليابانيه و الكوريه

بالاستفادة من خاصية الانترنت التي يدعمها هذا الجهاز يوفر معلومات عن صيانة السيارات و الدعم عن بعد من الشركه الصانعه و تحديث بنقرة زر واحده فقط

خواص الهاردوير و مميزاتها

وصلة في سي اي حديثه

8 انش تش سكرين اي شاشة لمس

خاصية الشحن من السيارة و هو مربوط عليها

غلافه مدره و مدعم ضد الصدمات

يحتوي على سيميوليتر لسيارات التيوتا

يحتوي على مجموعة ال بي 1 و التي تحتوي على قارء الايبروم و وصلة الراديو و موجاتها و اداة تجديد المفاتيح

يحتوي على لوحتان الكترونيتان ال سي 1 و السي 2 ليقراء و يكتب ليقراء معلومات الوحات و يكتبها

يحتوي على الايمو كويل و الذي يساعدك لمعرفة فشل او عدم فعالية كويل السيارة بالاعتماد على الاشاره الصادره منها

يحتوي على كوابل الضروريه التي تقراء من عقل الماكينه

مميزات السوفتوير 

الايبروم

تجديد المفتاح

برمجة المفاتيح

برمجة الريموتات

برمجة عداد السيارة

تشخيص اعطال السيارة

وضائف خاصه لضبط اليارات مثل دواسة البترول و البريك الكهربائي و القير و دبة البيئه و و النجيكترات البترول و و البطاريه و وبرمجة عقل المحرك و وغيار الزيت و الستيرنج الكهربائي و و و

قدراته في عقل الماكينه

ينسخ عقل الماكينه الاصلي و يمكنك من تنزيله على عقل جديد

ينسخ على عقل جديد او حتى مستعمل

يقراء و ينسخ معلومات عقل الماكينه بدون ان تحتاج الى فكهما و بكفائه عاليه

يحل مشكلة تشغيل السيارة 

في هذه الايام كثير من انضمة السيارة كانضمة الصوت يتم تشغيلها بواسطة فولتيه محمله على اشارة شبكة الاتصال كان بص التي تربط انضمة السيارة و لاكن في بعض الاحيان يكون تشغيل هذي الوحدات من فولتيه منفصله

وجود هذه الانضمه هلى شبكة الاتصال يسبب عدم تشغيل السيارة خصوصا اثناء اصلاح هذه الوحدات من قبل الفنيين

بواسطة هذه الخاصيه التي يقدمها هذا الجهاز من شركة او بي ديه ستار يتمكن هذا الجهاز من تمثيل الاشارة اي انه يقوم بتمثيل اي سيميوليشن لهذه الاشاره الصادره من تلك الانضمه لخداع النظانم و تشغيل السيارة

هذه الوضيفه توفر مال كثير و تغني الفني عن شراء الوحدات المعطله لتكون جزء من شبكة الكان و تساهم بتشغيل السيارة و تحميه من ربط اسلاك كثيرة

اضافة المساعده للمستخدم

يحتوي معلومات عن السيارات المحدثه و اخطارك عن التحديثات التي تنتجها الشركه و الوضائف الجديده و ملاحضات مهمه لمساعدتك و الرسم البياني للتوصيلات الكهربائيه

الجهاز نفسه يعطيك معلومات عن التغطيه لمديلات السيارات الجديده و عن التحديثات المطروحه

This device is a new Android-based vehicle trouble diagnostic device developed for internet applications. It inherits from OBDSTAR advanced diagnosing technology and it is characterized by covering wide range of vehicles, featuring powerful function, and providing precise result. Through vehicle diagnostic OBD connector and variant mobile intelligent terminals, it achieves vehicle trouble diagnosis for full car model and full system vehicle.

Meanwhile, taking advantage of mobile internet, this device integrates more application and service, such as Maintenance Database, remote assistant, One Key Upgrade etc.

Hardware Advantages:

1. Built-in VCI box 2. 8-inch touchscreen 3. Charge directly via OBD interface 4. Practical and high-end gift box 5. Industrial design with silicone case 6. Back bracket design:prop on the steering wheel or stand on the table 7. With Toyota simulate key 1 8. P001 programmer: EEPROM adapter + RFID adapter + Key Renew adapter 9. Add the clip of reading SOP 8PIN EEPROM 10. C001/C002 circuit board to read and write chip data with welding 11. IMMO induction coil to detect the key induction coil failure of the vehicle. 12. Add wiring harness of ECU reading by OBD (for ECU cloning and switch activation)

Software Advantages: IMMO

: 1. EEPROM 2. Renew Key 3. Key programming 4. Remote programming

Cluster Calibrate:

 wild vehicle coverage, pls check the carlist

Diagnosis: 

realize all vehicle systems diagnosis

Special Functions

TPS/ABS/EPB/DPF/TPMS/SRS Reset/Fuel Injector/Gear Learning/Battery Matching/ECU Programming/Throttle Matching/ Oil/service reset/Steering Angle Reset/Remote Manual Setting/Electronic Steering Reset/CVT Learning/value Reset

ECU Clone

1. ECU Clone, means ECU duplication. The device copies all the data from the original vehicle ECU, and then writes all data copied into ECU with the same hardware to realize the same ECU function with the original vehicle. 2. Clone directly when replacing a new or a used ECU! Without online matching in 4S store or removal of ECU bonding wire for reading and writing! Directly write without dismantling OBD! 3. Three features for ECU Clone: A. Free of 4S online: break monopoly from 4S, benefiting automobile maintenance industry B. Simplified operation procedures: realize foolproof operation C. Non-dismantling with zero risks: read and write data without dismantling ECU

Switch Activation Function

(Today many instruments or audio of vehicles activate secondary power supply to go into power-on status by relevant module CAN communication on the vehicle, but sometimes an instrument or an audio is separated from vehicle CANBUS network, causing startup failure when it needs to be repaired by an auto technician. This function can simulate CAN communication to activate secondary power supply, so the instrument or the audio enters into power-on status. In this way, it not only can test and verify the instrument or the audio, but also save an enormous cost for an auto technician to purchase a large number of startup platforms of various vehicles and wiring harnesses!)

Add "Help" Functions

1. including built-in testable vehicle models, upgrade announcement, features, help notes and wiring diagrams, etc. 2. Carlist and upgrade announcement, all details are available on the device 3. Customers can look up the features or uniquely support functions on the device 4.  Help notes: built-in help notes for each model or function 5. Wiring diagrams: built-in ECU wiring diagrams, more intuitionistic and convenient

TECHNICAL PARAMETER

● Operation system: Android 5.1.1 ● CPU: Exynos4418  Dual Core ARM Cortex A9 ● Battery: 3700mA, rechargeable polymer lithium battery ● Extension memory card: 32G Micro SD (TF) card supported ● Memory capacity: 2GB ● Storage capacity: 32GB ● LCD: 8.0 inch ● LCD resolution: 1280*800 ● Touch screen: Capacitive touch screen ● Camera: 5 mega rear view camera ● Wi-Fi: supported ● Working temperature: -10℃  ~  55℃(14℉  ~  131℉ ) ● Storage temperature: -20℃  ~  70℃(-4℉  ~ 158℉ ) ● Weight: about 1.0 Kg ● Dimension: 254mm*174mm*35mm

CONFIGURATIONS A Package: 

Immobilizer+Special function(EEPROM+Key Renewing)Adapter(P001 programmer+C001circuit board+C002 circuit board+W001 cable+W002 data cable+W003 data cable+Toyota smart key Emulator)+others(Ignition coil+Remote tester)

B Package: 

Immobilizer+Special function(EEPROM+Key Renewing)+Mileage correction+Adapter(P001 programmer+C001 circuit board+C002  circuit board+W001 data cable+W002 data cable+W003 data cable+Toyota smarkt key Emulator)+others(Ignition coil+Remote tester)

C Package: 

Immobilizer+Mileage correction+Diagnosis+Special function (Oil rest +ABS+Battery matching+ECU programming+EPB+Throttle programming+Airbag rest+TPMS+Steering angle rest+OBDII+DPF+Injector code+Supension matching+Gear learning+CVT learning+EEPROM+Key renewing+ECU cloning)Adapter(P001 programmer+C001 circuit board+C002 circuit board+W001 data cable+W002 data cable+W003 data cable+Toyota smarkt key Emulator)+others(Ignition coil+Remote tester)

جهاز الكي ماستر 5 هو جهاز ممتاز جدا من شركة او بي ديه ستار لاصحاب ورش برامج المفاتيح

و يغطي كميه كبيره من السيارات بجميع انواها الاسيويه و الامريكيه و الاوروبيه

الامارات - الشارقه - 00971501679410

Key Master 5 is an all-purpose immobilizer programming device meticulously designed by OBDSTAR for locksmith. OBDSTAR Key Master 5 All-purpose Immobilizer Programming Device Key Master 5 is an all-purpose immobilizer programming device meticulously designed by OBDSTAR for locksmith. The device inherits the automobile immobilizer programming technology from OBDSTAR with a lot of advantages of early start, wide vehicle coverage, fast programming speed and special features. All-in-one machine structure, more convenient to use, full optimization hardware, running more stable, faster and smoother. Technical Parameter ● Operation system: Android 5.1.1 ● CPU: RK3128 Quad-Core ARM Cortex A7 @1.2Ghz ● Battery: 2500mA, rechargeable polymer lithium battery ● Extension memory card: 32G Micro SD (TF) card supported ● Storage capacity: 16GB ● LCD: 5.0 inch ● LCD resolution: 800*600 ● Touch screen: capacitive touch screen ● Wi-Fi: supported ● Working temperature: -20℃  ~  55℃(14℉  ~  131℉ ) ● Storage temperature: -20℃  ~  70℃(-4℉  ~ 158℉ ) ● Weight: about 700g ● Dimension: 140mm*89*mm*18mm (5.51in*3.5in*0.7in) Package List Main Unit+Main Cable+Charger+Packing Box+KIA-20+OBD II-16 Connector+HONDA-3+HYUNDAI-10+P001 Programmer Unit+C001/C002 Circuit Board+W001+Configuration List/Certificate/Quick Start Guide Fold Weight (Kg) = 10 Kg

جهاز رائع جدا من شركة او بي ديه ستار العملاقه في اجهزة برمجة المفاتيح

تحديث سنه مجاننا و يجدد ب 300 دولار

جهاز كامل متكامل و رائع لبرمجة المفاتيح حيث انه يجمع خبرة سنين من شركة او بي ديه ستار و يضم قدرات برامجها الرائعه في اداة واحده و يغطي كميه كبيره من السيارات

يبرمج المفاتيح

يمسح المفاتيح المعرفه داخل نظام الايموبلايزير

يبرمج الريموتات

يقراء ارقام المفاتيح

يقراء البين كود

يقراء شيبات الايبروم

يفحص و يشيك اعطال السيارات

يدعم السيارات الاوروبيه و السيارات اليابانيه و الامريكيه و الكوريه و الصينيه ايضا

طالع في الاسفل انواع السيارات التي يغطيها

و طالع ايضا المقارنه بينه و بين جهاز ال دي بي بلس من شركة او بي ديه ستار

OBDSTAR X300 Pro4 Pro 4 Key Master Auto Key Programmer Same IMMO Functions as X300 DP Plus

OBDSTAR X300 Pro4 covers same immo function as OBDSTAR X300 DP Plus.If you're a locksmith, it will be a perfect choice for you at reasonable price.Free Update Online. OBDSTAR X300 Pro4 Pro 4 Key Master Auto Key Programmer Free Update Online for One Year, after one year it will cost $300 per year. Dealer Code: 860755B1 OBDSTAR X300 Pro4 is an all-purpose immobiliser programming device meticulously designed by OBDSTAR for locksmith. The device inherits the automobile immobiliser programming technology from OBDSTAR with a lot of advantages of early start, wide model coverage, fast programming speed and special features All-in-one machine structure, more convenient to use full optimization hardware, running more stable, faster and smoother. OBDSTAR X300 Pro4 Highlights: 1. OBDSTAR X300 Pro4 covers same immo function as OBDSTAR X300 DP Plus. 2. The update cycle is short and fast (updated every 2-3 days) 3. Free Update Online for One Year, after one year it will cost $300 per year. 4. Strong competitiveness and industry advantage 5. Some models can support 18/19 years of car (such as GM/Mazda/Renault) 6. Add a new help function as shown below: (Applicable to some models, R & D information is being update) OBDSTAR X300 Pro 4 Programmer Function List: Programming Keys Erase Keys Programming Remote Read Key Numbers Pincode Reading EEPROM Chip Read OBDII Diagnosis OBDSTAR X300 Pro 4 Update Note: OBDSTAR X300 DP Plus Update Oct 29th,2019

BMW [V30.32] Upgrade

CAS1                        7 Series     E65/E66                         2001-2005 CAS2                        3 Series     E90/E91/E92/E93          2005-2007 CAS2                        5 Series     E60/E61                         2004-2007 CAS2                        6 Series     E63/E64                        2003-2008 CAS2                        7 Series     E65/E66                        2005-2009 CAS3                        1 Series     E81/E82/E87/E88          2007-2008 CAS3+                     1 Series      E81/E82/E87/E88          2009-2012 CAS3                        3 Series     E90/E91/E92/E93          2007-2009 CAS3                        3 Series     E90/E91/E92/E93          2009-2012 CAS3/CAS3+            5 Series     E60/E61                        2008-2010 CAS3/CAS3+            6 Series     E63/E64                       2008-2010 CAS3+                      X1             E84                              -2014 CAS3+                      X5             E70                               2008-2013 CAS3+                      X6             E71/E72                        2008-2014 CAS3/CAS3+            Z6             E89                               2008- CAS3+                      Mini                                               2008-2014 OBDSTAR X300 Pro 4 Programmer Support Car Models List: Europe: BMW,Benz,Borgward,Peugeot,Citroen,DS,Dacia,Fiat,Jaguar,Lancia,Land Rover,Opel,Porsche,Renault,Smart,Volvo,Iveco,VW/Audi/Skoda/Seat Japan: Honda,ISUZU,Mazda,Mitsubishi,Nissan,Subaru,Suzuki,Toyota,Lexus Korea: Hyundai,KIA,Ssangyong America: Ford,Chrysler,GM China: Baic,Besturn,Bisu,Brilliance,BYD,Changan,Changhe,Chery,Cowin,DFFengshen,DFFG,Dfliuzhou,Enranger,Foton,Geely,Greatwall,Hafei,Hanteng,Hawtai,Himiko Hongqi,Huanghai,JAC,Jiabao,JMC,Lifan,Lufeng,Luxgen,Maxus,Qnlotus,Qoros,Roewe,Sgmw,SWN,SoUEAST,TJFAW,Traum,Trumpchi,Xenia,Yema,ZD,Zhongxing,Zotye,Changfeng

Comparision between X300 PRO 4 and X300 DP PAD PLUS:

 Function
Prouduct Photo
X300DP Plus
X300 Pro 4
Available Or Not
Software (Immo)
Programming Keys
      √
      √
Erase Keys
      √
      √
Programming Remote
      √
      √
Read Key Numbers
      √
      √
Pincode Reading
      √
      √
EEPROM Chip Read
      √
      √
OBDII Diagnosis
      √
      √
Cluster Calibration
      √
      ×
Diagnosis
      √
      ×
ECU Clone
      √
      ×
ECU Programming
      √
      ×
Oil Service Reset
      √
      ×
Other Special Functions
      √
      ×
RT100 Remote
      √
      ×
Luxury Models Coverage
      √
      ×
 Specification
Opration System
Android5.1.1
Android5.1.1
Camera
supported
      ×
CPU
Exynos4418 Dual Core ARM Cortex A9 1.4GHz
RK3128 quad-core, ARM Cortex A7@1.2Ghz
Battery
3700mA, rechargeable polymer lithium battery
2600Ma lithium ion
Extension Memory Card
32G Micro SD(TF) card supported
32G Micro SD(TF) card supported
Storage Capacity
32GB
16GB
LCD
8.0 inch
5.0 inch
LCD resolution
1280*800
800*600
Touch screen
Capacitive touch screen
Capacitive touch screen
Wi-Fi
supported
supported
Working Temperature
-10℃~55℃(14℉~131℉)
-20℃~55℃(14℉~131℉)
Storage Temperature
-20℃~70℃(-4℉~158℉)
-20℃~70℃(-4℉~158℉)
Weight
about 1.0kg
about 700g
Dimension
254mm*174mm*35mm
140mm*89mm*18mm
Accessory

OBDSTAR X300 Pro4 Overview: ① Power/Lock ② Main Cable Port ③ Charging Port ④ TYPE-C Interface ⑤ USB Interface ⑥ TF Card Slot ⑦ Touchscreen/Display Screen ⑧ Speaker ⑨ Serial Number Sticker How to Register Activation and Update? Power on Long press Power button for 5 seconds Register Activation Click on the VCI function on the screen-->User information-->Register-->fill in information OBDSTAR X300 Pro 4 Programmer Specifications: Operation System:                Android5.1.1 CPU:                                      RK3128 quad-core,ARM Cortex A7@1.2Ghz Battery:                                 2600Ma lithium ion Extension Memory Card:      32G Micro SD(TF) card supported Storage Capacity:                 16GB LCD:                                      5.0 inch LCD Resolution:                    800*600 Touch Screen:                       Capacitive touch screen WiFi:                                      Supported Working Temperatures:        -20℃~55℃(14℉~131℉) Storage Temperature:           -20℃~70℃(-4℉~158℉) Weight:                                 About 700g Dimension:                           140mm*89mm*18mm OBDSTAR X300 Pro 4 Programmer  Package list: 1pc x  X300 Pro 4 Unit 1pc x  Main cable 1pc x  Charger 1pc x  OBDII-16 1pc x  HYUNDA-10 1pc x  KIA-20 1pc x  HONDA-3 1pc x  P001 Programmer 1pc x C001 Board 1pc x  C002 Board 1pc x  W001 1pc x  Tool Box 1pc x  OBDSTAR Certificate 1pc x  X300 Pro 4 Fast Guide Manual 1pc x  Packing List 1pc x  Multifunctional Jumper (Optional) 1pc x  Renault Converter (Optional) 1pc x  FCA 12+8 (Optional)

جهاز فحص الدراجات النارية OBDSTAR MS50 مصمم خصيصًا لفحص الدرجات، يستطيع الجهاز أن يتعرف تلقائيًا على الدراجة Auto VIN detector، ويستطيع أن يقوم بالفحص التلقائي. كما أنه قادر على المسح التلقائي، برمجة وحدة التحكم والتشفير، إعداد وحدة التحكم الإلكترونية، ترميز الأداة، نظام مراقبة ضغط الإطارات TPMS، إعادة ضبط ضوء الصيانة ، ضبط ثاني أكسيد الكربون، ضبط سرعة الخمول، إعادة تعيين قيمة A / F، إعداد وحدة التحكم ABS، وضع EOL، إعادة تعيين ذاكرة الإرسال، مسح ذاكرة الكمبيوتر، إلخ.

ميزات جهاز فحص الدراجات النارية OBDSTAR MS50: 1. يتميز بسهولة الاستخدام وسرعة القيام بالعمليات. 2. يوفروظائف تشخيصية كاملة، بما في ذلك قراءة رموز الأخطاء أو مسحها، وقراءة تدفق البيانات، واختبار الإجراء، والإعداد، والترميز ، وما إلى ذلك. 3. تسجيل وتشغيل تدفقات البيانات في الوقت الحقيقي ، بسرعة وبدقة تحديد أخطاء أجهزة الاستشعار والمكونات. 4. يمكن البدء بعمل الوظيفة بنقرة واحدة، ويمكن لموظفي OBDSTAR التقنيين المساعدة عن بعد. 5. دعم معظم أنواع الدرجات الأوروبية والآسيوية. 6. يدعم اللغة الإنجليزية فقط. تغطية الجهاز (الدرجات التي يمكن للجهاز فحصها):

الدرجات الآسيوية:

AEON, BAJAJ, BENELLI(DSK), HARTFORD, HERO, HONDA, HYOSUNG, KAWASAKI, KYMCO, PGO, ROYAL ENFIELD, SUZUKI, SYM, TVS, YAMAHA الدرجات الأوروبية:

APRILIA, BENELLI, HM, HUSQVARNA, KTM, PIAGGIO, ROYAL ALLOY, VESPA الدرجات الصينية: CHINA ABS, CHINA ENGINE, CFMOTO, HAOJUE, LINHAI, QJBENELLI, SHINERAY, ZONTES الدرجات الأمريكية: ACELLERA

يمكن إضافة Moto Special Kit لزيادة وظائف جهاز فحص الدرجات هذا. بإضافة الMoto Special Kit يمكن للجهاز:

إعادة معايرة عداد الدراجة للدرجات الآتية:

الأوروبية: APRILIA, BENELLI, BMW, CAGIVA, DUCATI, GENERIC, KTM, MV AGUSTA, PEUGEOT, PIAGGIO, TRIUMPH الأمريكية: BUELL, HARLEY-DAVIDSON

الآسيوية: HONDA, KAWASAKI, SUZUKI, YAMAHA الصينية: HAOJUE, KYMCO

برمجة مفاتيح الدراجة

للدرجات الآتية: أوروبا: APRILIA ، PIAGGIO ، VESPA آسيا: هوندا ، كاواساكي ، سوزوكي ، ياماها

 ECU Flasher:

APRILIA ، PIAGGIO ، VESPA مواصفات جهاز فحص الدرجات:

| المواصفات | المعلومات |
| --- | --- |
| نظام التشغيل | Android 5.1.1 |
| وحدة المعالجة المركزية | RK3128 رباعية النواة ARM cortex A7 |
| البطارية | بوليمر ليثيوم قابلة للشحن بقوة 2600 مللي أمبير |
| بطاقة الذاكرة الخارجية | دعم بطاقة micro SD (TF) بحجم 32 جيجابايت |
| الشاشة | 5.0 بوصة |
| دقة الشاشة | 800 * 480 |
| اللمس | شاشة لمس سعوية |
| الواي فاي | مدعوم |
| درجة الحرارة أثناء العمل | -20℃55℃ (14℉131℉) |
| درجة حرارة التخزين | -20℃70℃ (-4℉158℉) |
| الوزن | حوالي 700 جرام |
| الأبعاد | 198 مم × 115 مم × 31 مم |

الواجهة الرئيسية لبرنامج فحص الدرجات:

Weight
غير محدد
غير محدد
غير محدد
غير محدد
غير محدد
غير محدد
Dimensions
غير محدد
غير محدد
غير محدد
غير محدد
غير محدد
غير محدد
Additional information
OBDSTAR ODO Master for Odometer Adjustment/Oil Reset/OBDII Functions Update Version of X300M