OBDSTAR Key Master 5 All-Purpose Immobilizer Programming Device
In Stock
Did you like this product? Add to favorites now and follow the product.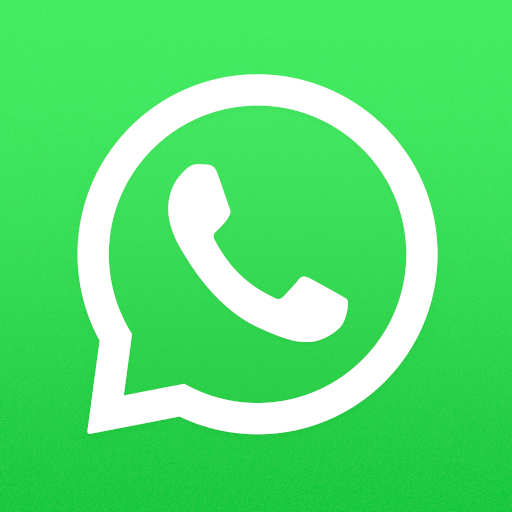 الوصف
جهاز الكي ماستر 5 هو جهاز ممتاز جدا من شركة او بي ديه ستار لاصحاب ورش برامج المفاتيح
و يغطي كميه كبيره من السيارات بجميع انواها الاسيويه و الامريكيه و الاوروبيه
الامارات – الشارقه – 00971501679410
Key Master 5 is an all-purpose immobilizer programming device meticulously designed by OBDSTAR for locksmith.
OBDSTAR Key Master 5 All-purpose Immobilizer Programming Device
Key Master 5 is an all-purpose immobilizer programming device meticulously designed by OBDSTAR for locksmith.
The device inherits the automobile immobilizer programming technology from OBDSTAR with a lot of advantages of early start, wide vehicle coverage, fast programming speed and special features.
All-in-one machine structure, more convenient to use, full optimization hardware, running more stable, faster and smoother.

Technical Parameter
● Operation system: Android 5.1.1
● CPU: RK3128 Quad-Core ARM Cortex A7 @1.2Ghz
● Battery: 2500mA, rechargeable polymer lithium battery
● Extension memory card: 32G Micro SD (TF) card supported
● Storage capacity: 16GB
● LCD: 5.0 inch
● LCD resolution: 800*600
● Touch screen: capacitive touch screen
● Wi-Fi: supported
● Working temperature: -20℃  ~  55℃(14℉  ~  131℉ )
● Storage temperature: -20℃  ~  70℃(-4℉  ~ 158℉ )
● Weight: about 700g
● Dimension: 140mm*89*mm*18mm (5.51in*3.5in*0.7in)
Package List
Main Unit+Main Cable+Charger+Packing Box+KIA-20+OBD II-16 Connector+HONDA-3+HYUNDAI-10+P001 Programmer Unit+C001/C002 Circuit Board+W001+Configuration List/Certificate/Quick Start Guide Fold
Weight (Kg) = 10 Kg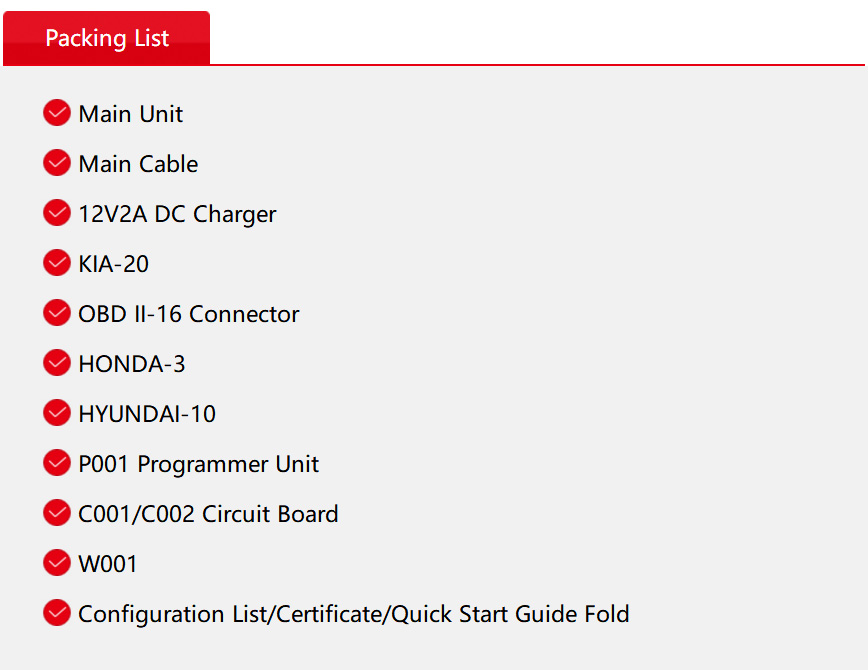 Quick Comparison
Settings
OBDSTAR Key Master 5 All-Purpose Immobilizer Programming Device

remove

X-100 PAD Special Functions Expert

remove

V5.18 CN900 Mini Transponder Key Programmer Support Multi-Language for 4C 46 4D 48 G Chips

remove

X-100 Pro Auto Key Programmer & Service Reset

remove

OBDSTAR ODO Master for Odometer Adjustment/Oil Reset/OBDII Functions Update Version of X300M

remove

JMD OBD Adapter for Handy Baby 2 Support VW MQB Key Programming

remove

Name
OBDSTAR Key Master 5 All-Purpose Immobilizer Programming Device

remove

X-100 PAD Special Functions Expert

remove

V5.18 CN900 Mini Transponder Key Programmer Support Multi-Language for 4C 46 4D 48 G Chips

remove

X-100 Pro Auto Key Programmer & Service Reset

remove

OBDSTAR ODO Master for Odometer Adjustment/Oil Reset/OBDII Functions Update Version of X300M

remove

JMD OBD Adapter for Handy Baby 2 Support VW MQB Key Programming

remove

Image
SKU
Rating
Price
Stock

In Stock

In Stock

In Stock

In Stock

In Stock

In Stock

Availability
In Stock
In Stock
In Stock
In Stock
In Stock
In Stock
Add to cart
Description
جهاز الاكس 100 باد هو اول  جهاز لوحي بنظام اندرويد في العالم لبرمجة مفاتيح السيارات ولا يقتصر عمل هذا الجهاز على برمجة المفاتيح باحترافيه عاليه ولاكن قادرعلى ضبط كميه مهوله من البرمجه للسياره الضروري عملها في ورش اصلاح السيارات كما و قادرعلى برمجة عداد السيارة و برمجة غيار الزيت و التايمنج بلت و برمجة الانوار و برمجة ضغط العجلات و برمجة البريك الكهربائي و دواسة البترول و دبة البيئه و البطاريه و الستيرنج الكهربائي و فحص كامل للسيارة X-100 PAD is the first tablet key programmer in the world! It not only provides customers with professional key programming, but also the most needed special functions for workshop. X-100 PAD is a tablet with the latest technologies to perform key programming, mileage adjustment, oil service light reset, timing belt service light reset, tire pressure warning light reset, EPB reset, throttle body reset, DPF reset, battery reset, steering angle calibration and OBD-II engine diagnosis.

Smart CN900 Mini Transponder Key Programmer
Support Online update
Various types of vehicle anti-the fault detection, matching detection
Portable Super long standby
support four kinds of frequency 850/900/1800/1900MHZ
Support 11/12/13/33/T5/4C/4D/42/46/48/72G chip copy.
GSM/GPRS SIM
USB2.0, Bluetooth4.0

جهاز اكس 100 برو لبرمجة المفاتيح هو جهاز عملي و حجمه مناسب بحيث يكون محمولليبرمج المفاتيح للسيارات بمختلف انواعها و يعمل على تعديل عداد السيارة و يقوم بوضائف مهمه مثل برمجة دواسة البترول و البريك الكهربائي ووضائف اخرى مهمه

X-100 Pro Auto Key Programmer is a hand-held device for programming keys in immobilizer units on vehicles. This scan tool has a simple and robust design, to make your vehicle service experience much easier!

وصلة الجي ام ديه المساعده لبرمجة المفاتيح و التي تعمل مع جهاز الهاندي بيبي 2

وضائف الوصله كالتالي

كل الوضائف المساعده من شركة الجي ام ديه

برمجة الاوبي ديه

تشخيص اعطال

تصحيح العداد

برمجة الريموت كونترول

فولكسواجن و سكودا و الاودي

JMD OBD Adapter for Handy Baby 2 JMD OBD Adapter Function: 1.All JMD Assistant function 2.OBD Programming 3.Automobile diagnosis 4.Odometer correction 5.Remote control manual programming 6.VW/Skoda/Audi MQB JMD OBD Adapter OBD Restoring Car Models List: VW,Audi,Buick,Chevrolet,Cadillac,KIA,Hyundai,Roewe,Ssangyong,Renautl,Ford,Porsche,Nissan,Inifiniti,Land Rover,Smart,Skoda,Mazda,Great Wall FAW Besturn,Greely,GMC,Jeep,Chrysler,Jaguar,Dodge. JMD OBD Adapter IMMO Car Models List: VW,Audi,Huyndai,Buick,Chevrolet,Honda,Jinbei,Brilliance Auto,Citroen,Peugeot,Nissan,KIA,DFL-FX,Toyota,FJFAW,Soueast,Chery,Mazda,Leopaard Ford,Changan,Changhe,Geely,Hafei Automotile,JAC,Jiangling motor,Great Wall,Hawtai,Maple,Lifan,Zotye,FAW Besturn,Young Lotus,Saic Roewe Haima,Saic MG,Chrysler,Renault,Subaru,Jarguar,Cadillac,Land Rover,Lexus,Mitsubishi,Infiniti,SsangYong,Jeep,Dodoge,BYD,Smart,Luxgen,BaoJun Beijing Automobile,Fiat,Trumpchi,DongFeng Aeolus,Yema,FAW Jiabao,GMC,Hummer,Iveco,Maserati,Suzuki,Isuzu,DS. JMD OBD Adapter Remote Control Manual Car Models List: VW,Audi,Honda,Toyota,Nissan,Citroen,Suzuki,Buick,Chevrolet,Ford,Mazda,Haima,JMC,Chery,Soueast,Mitsubishi,Great Wall,Geely,Englon,JAC,BYD,FAW Land Rover,Renault,Dodoge,Subaru,Jeep,BMW,Benz,SsangYong,Opel,Jaguar,Lincoln. What is the Difference Between JMD OBD and JMD Assistant

| | | |
| --- | --- | --- |
| | JMD OBD | JMD Assistant |
| All the functions of the Assistant | Support | Support |
| MQB Funciton (extra pay to register function) | Support | un-support |
| Automobile Diagnosis | Support | un-support |
| Immobilizer programming | Support | un-support |
| Calibration of odometer | Support | un-support |
| Remote programming | Support | un-support |

JMD OBD Adapter Package List: 1pc x JMD OBD Adapter
Content

جهاز الكي ماستر 5 هو جهاز ممتاز جدا من شركة او بي ديه ستار لاصحاب ورش برامج المفاتيح

و يغطي كميه كبيره من السيارات بجميع انواها الاسيويه و الامريكيه و الاوروبيه

الامارات - الشارقه - 00971501679410

Key Master 5 is an all-purpose immobilizer programming device meticulously designed by OBDSTAR for locksmith. OBDSTAR Key Master 5 All-purpose Immobilizer Programming Device Key Master 5 is an all-purpose immobilizer programming device meticulously designed by OBDSTAR for locksmith. The device inherits the automobile immobilizer programming technology from OBDSTAR with a lot of advantages of early start, wide vehicle coverage, fast programming speed and special features. All-in-one machine structure, more convenient to use, full optimization hardware, running more stable, faster and smoother. Technical Parameter ● Operation system: Android 5.1.1 ● CPU: RK3128 Quad-Core ARM Cortex A7 @1.2Ghz ● Battery: 2500mA, rechargeable polymer lithium battery ● Extension memory card: 32G Micro SD (TF) card supported ● Storage capacity: 16GB ● LCD: 5.0 inch ● LCD resolution: 800*600 ● Touch screen: capacitive touch screen ● Wi-Fi: supported ● Working temperature: -20℃  ~  55℃(14℉  ~  131℉ ) ● Storage temperature: -20℃  ~  70℃(-4℉  ~ 158℉ ) ● Weight: about 700g ● Dimension: 140mm*89*mm*18mm (5.51in*3.5in*0.7in) Package List Main Unit+Main Cable+Charger+Packing Box+KIA-20+OBD II-16 Connector+HONDA-3+HYUNDAI-10+P001 Programmer Unit+C001/C002 Circuit Board+W001+Configuration List/Certificate/Quick Start Guide Fold Weight (Kg) = 10 Kg

It not only provides customers with professional key programming, but also the most needed special functions for workshop.

X-100 PAD is a tablet with the latest technologies to perform key programming, mileage adjustment, oil service light reset, timing belt service light reset, tire pressure warning light reset, EPB reset, throttle body reset, DPF reset, battery reset, steering angle calibration and OBD-II engine diagnosis. Communication is more stable than the old version.

هي ليست فقط من افضل الاجهزة ببرمجة المفاتيح الاحترافيه لا بل انها قادره على عمل قسم كبير من البرمجه الاحترافيه التي يحتاجها الميكانيكي في ورشته لضبط امور عده في السيارة  مثل ضبط غيار الزيت و التايمنج بيلت و برمجة عداد السيارة و ضبط ضغط العجلات و ترسيت البريك و ضبط دواسة البترول و ضبط دبة البيئه و ضبط البطاريه و الستيرنج الكهربائي و يقوم بفحص شامل للسيارة

Language: English, French, German, Norwegian, Russian, Persian, Arabic, Polish, Portuguese,Hindi

الغات التي يدعمها: الانجليزيه و الفرنسيه و الالمانيه و النرويجيه و الروسيه و الفارسيه و العربيه و البولنديه و البرتغاليه و الهنديه

Notice:         X-100 Pad is free update This pad does not support indian local cars It puts the VCI box into the tablet. The two-in-one, the communication is more stable.

ملاحضه: هذا الجهاز تحديثه مجاني

لا يدع السيارات الهنديه

Functions: 

Key programming

Oil Reset/Engine oil light reset

Odometer Adjustment

Tire Pressure Warning Light Reset (Manual Operation)

Timing belt light reset (Manual Operation)

EPB Electrical Parking Brake Adaptation

TPS Throttle Body Adaptation

Steering Angle Calibration

Battery Reset

PIN Code Reading

Hexadcimaleditor(Win Hex)

OBDII Diagnosis

Support the latest vehicles with CAN BUS and UDS protocol

Update Via WIFI(always equip your device with the latest software)

More…

الوضايف التي يقوم بها الجهاز

برمجة المفاتيح

ضبط غيار الزيت و اطفاء نور الزيت

ضبط عداد السيارات

ضبط ضغط العجلات

ضبط التايمنجبيلت

ضبط البريك الكهربائي

ضبط دواسة البترول

ضبط الستيرنج الكهربائي

ضبط البطاريه

يقراء البين كود

يتعامل و يعدل الهيكسا ديسيمال

يفحص جميع اجزاء السيارات و يشخص اعطالها

يدعم السيارات الحديثه بالكان بص و اليودي اس بروتوكول

تحديث بواسطة الواي فاي

Key Programming Features:

1.New keysprogramming

2. PIN Code reading with EEPROM

3.Hexadcimal editor(Win Hex)

4.Reads keys from immobilizer's memory

5.New immobilizerprogramming

6.Vehicle Identification Number programming

7.Reset ECM & reset immobilizer

8.New remote controller programming

9.With full and strong database for the most important vehicle makes

مميزات برمجة المفاتيح في هذا الجهاز

برمجة المفاتيح الجديده

قراءة البينكود من الايبروم

تعديل و تعامل مع الهيكساديسيمال

يقراء المفاتيح من ذاكرة الايموبلايزير

يبرمج على رقم الشصي

يبرمج العقل الرئيسي للسيارات و يبرمج المفاتيح

يبرمج ريموت السيارات

يحتوي على معلومات والكثير من السيارات ف الداتا بيس

Oil Reset Functions Feature: 

Innovative one-click oil reset for vw, for audi,for  b mw, mercedes seat, skoda, volvo, etc.

Support engine oil, spark plugs, front brake pads, back brake pads, air conditioner, brake liquid, coolant liquid, vehicle checking , etc. resetting for bmw. and the supported bmw models are F01/F02/F03/F04/F07/F10/F11/F12/F13/F18/F20/F30, etc.

Support Mercedes Benz new C class, E class models and for mercedes benz VITO/VIANO/SPINTER.

Support the lifespan percentage resetting of engine oil for B uick, C adillac etc.

Support P orsche cayenne, panamera till 2012

Support maintenance light reset for volvo, l and rover.

Oil service light resetcoverage 

America: B uick, C adillac, C hevrolet, Chrysler, C hevrolet/ G MC,  F ord/Mercury/Lincoln, Oldsmobile, P ontiac, Saturn, for G M, J eep and more…

European: VW, for Audi, P orsche, for B MW, for Mercedes-Benz, Volvo, L and Rover, Peugeot, Citroen, SAAB, Seat, Skoda and more…

Asia:Toyota/Lexus, N issan/Infiniti, for Honda, A cura, Isuzu, Chery, F ord Transit, Roewe, MG and more…

Odometer Adjustment: 

VW /for AUDI/SEAT/SKODA, B UICK, C ADILLAC, C HEVROLET, CHRYSLER, F ORD, MAZDA, N ISSAN, SUZUKI, KIA, HYUNDAI, JAGUAR, L AND ROVER, P ORSCHE and more…

EPB electrical parking brake adaptation 

vw ( R36, CC, Magotan etc.), for audi ( A4L, A6L, Q5 etc.), seat, skoda and more…

Tire pressure warning light reset (manual operation)

for mercedes-benz, for g m, vw, for bmw, toyota and more…

Timing belt light reset (manual operation)

Exhaust gas treatment (DPF) features

EEPROM adapter features: 

1. PIN Code Reading

2. ECU Initializing

3. Chip Programming

Vehicle Coverage: 

Asia: Toyota, Lexus, for Honda, A cura, Mazda, for N issan, Infiniti, Mitsubishi, Subaru, Suzuki, Kia, Hyundai, Daewoo, SSANGYONG, Proton, etc

Europe: for Audi, VW, Skoda, Seat, for P orsche, Opel, Citroen, Peugeot, Jaguar, for L and Rover, Lincoln, Renault, etc

America: for G M, C adillac, B uick, Chrysler, F ord etc

China: Great Wall, Chery, Brilliance-auto, Geely, LIFAN, HAFEI, CHANGAN, LANDWIND, BYD, BYD , JAC, etc.

Package list:   

1pc x X-100 Tablet 1pc x OBDII 16Pin Adapter 1pc x Honda-3 1pc x Kia-20 1pc x Kia/Hyundai-10 1pc x Power Adapter 1pc x EEPROM Adapter 1pc x EEPROM IC Board 1pc x EEPROM Package Box 1pc x Test Main Cable 1pc x Mirco USB Cable 1pc x User's Manual

جهاز السي ان 900 هو جهاز رائع جدا لنسخ شيبات مفاتيح السيارات و يقراءها و ايضا يفك الشيبات المقفوله و يحسب البين كود لاكثر من 60 نوع من السيارات و يبرمج 71 نوع من المفاتيح الذكيه

Smart CN900 Mini Transponder Key Programmer

CN900 Mini is the replacement of CN900 Key Programmer that can easily hand-held, which can easily update online as CN900.

Language:

 English, Arabic, Russian, Spanish, Japanese, Portuguese, Turkish

CN900 Mini Highlights:

RFID identifly 125KHZ  134.2KHZ  13MHZ

RF data reception 27-900MHZ

RF radio frequency identification,support all kinds of remote controls

RF Data transmission, supports all kinds of remote control simulation test

Various types of vehicle anti-the fault detection, matching detection

Portable Super long standby

Support four kinds of frequency 850/900/1800/1900MHZ

GSM/GPRS SIM

USB2.0

Bluetooth4.0

As for the products improvements, specifications are subject to change

CN900 Mini can use CN5 Chip to copy Toyota G Chip and 4D Chip. 

(It requires token to copy Toyota G Chip, CN900 Mini has 12 tokens as default for G Chip, when you use it up, you can contact us to charge another 12 tokens for free. And for the next times will need to pay usd30 to get more tokens.)

CN900 Mini V5.18 Update:

TJECU MINI900 TOYOKEY OBD is newly confirmed to be able to write Toyota Smart card via OBD, it supports 3370-5290-A433-F433 types. (Update notice: TJECU next update plan is to initialize Toyota 0020 type of 8A smart card with all key lost)

CN900 Mini will Update to Copy 48 chip:

Smart CN900 Mini transponder Programmer:

1. Can directly copy 4C and other chips like Toyota 4d67.

2. Support copy 4D chips.

3. Can recognize locked ID48 and can unlock ID48.

4. Support copy 46 chips.

5. Support 72G chip.

CN900 MINI Firmware Update:

1. Download CN900 Update Tool 

here

2. Delete previous update file 3. Open the newest updater software 4. Click on update button 5. The main module of firmware is updating. Wait upgrade procedure conplete

CN900 MINI Main Features

Function 1:

1) Read out the chip code for 11 12 13 33 T5  40 41 42 44 45 46 48 4C 4D 8C and 8E chips. With the detail format for ID 48 and 4D Chips.

2) New identify functions for Toyota "G " chip key  (year: 2010) (Chip: 4D-72).

And it will show if the key is the main key or the vice key for Toyota, and later will add new identify function for the Chinese Car.

Function 2:

It can identify Toyota smart key, and read out the data.

Function 3:

It supports on copying the chips (11 12 13 33 T5 41 and 42) and parts of 44 and 45.

Using "FREE " dedicated chips can copy none battery 4C and 4D chips directly.(Remark :cn1(4C),cn2(4D) is the name of  special chip)

Function 4:

Connecting with Chinese PC software, it can save the read key code data unlimited.

Function 5:

Support on the chip programming: with the inner function of HITAGETI, it can write ID 46 Renault Crypto chips.

Function 6:

Without removing the ECU (Benz W140), it can start the chip.

Function 7:

It can unlock the 48 chips except the crypto lock 48 chips.

Function 8:

Support on the pin code calculating for Hyundai and Kia (before 07 year), by using the Last 6 Codes of VIN Number.

Function 9:

Support on starting the key and calculating the pin code for more than 60 kinds of cars.

Support on programming all kind of Fiat key, such as (11, 13 and 33), These 3 kinds of 48 chips anti-theft way.

Function 10:

It Upgrade to identify HONDA_46 CRV_46/CIVIC_46/ Mitsubishi 46

Ordinary 60 can be programmed to be 66/67/68/71/74

Function 11:

It Upgrade to copy CN1 (4C), CN2 (4D) chip .And size is 6mmX12mmX4mm

Support on the software update, such as adding new function for copying the induction card for Electronic Gate.

Function 12:

Can copy all ID46 chip:

BMW 46 chip,ACURA 46 chips,Honda CRV  FIT(NEW)  Accord(2008) Civic 46 chips;Mazda haima 46 chips;Mitsubishi 46 chips;Buick GMC CRUZE 46  chip. New Chery tiggo A3 46  chips; Nissan TIIDA TENNA LIVINA Sylphy  Nissan QASHQAI Q35 46 chip. Brilliance 46 chip.Peugeot/Citroen 307  206 -46 chips;Triumph  Senna 406 (2001year);Picasso 46 chip.Suzuki swifts  SX4  46 chip.Land Rover FREELANDER 46 chip. Geely dedicated 46 chip.

Function 13:

can copy 4D chip

Function 14:

Support 72G Chip copy.

Different Between Smart CN900 MINI and CN900: 1. CN900 mini inherited most of CN900's feature but mini one make car key copy easier without connecting with 4D, 46, G Decoder Cloner Box. 2. Mini CN900 comes with built-in battery, do not need to attach to the power adapter. 3. CN900 Mini support WiFi, Bluetooth and internet connection. The big size one do not support. 4. CN900/ND900 Mini replaces big CN900. Smart CN900 Mini Customer Feedbacks:

- Its confirmed cn900mini and toyokey can add 71 smart key I tried it today adding a smart key to a 2007 Toyota fitz with 71 chip and it worked like a charm - CN900 Mini 1.34.2.19 is confirmed to read diamond keys with EML 10030A chip. - Tested it on a Chevrolet Aveo 2012 - worked in seconds, no decoding. But that was to be expected. They use the easiest transponders. --I bought the cn900 mini and appropriate ID46 chips. (5.5 € /piece) Cloning worked for Astra H and Peugeot 307 -I still using version 1.13 and cloned few Opel 46 without hassle. -Can clone ALL ID46 chips, i.e clone ID46 for OPEL(Vauxhall)/Peugeot/Citroen. Never failed on id46 to someone. - I have copied about fifty ID46 keys with the CN900 mini successfully. Two times it failed (1x Renault Clio, 1x Opel Movano), because I can't sniff data from ignition. T5, 4C was never a problem. Sometimes it was not able to decode 4D. It starts decoding till 99 and then it stops. I use 4C/4D carbon and different CN chips from Ali. I don't know if original or not. They works all for me fine. Firmware is 1.13 I don't see a reason to upgrade. Add Toyota 71,74,8A Smart key ADD and DELETE via OBDII Add Toyota 71,74,8A Smart key all keys lost programming Add Toyota 8A smart key RENEW Add 8E Bank Data read, CS crypto Programming, CS Unlock Add Partial 48 Decoding and Copy. Shoddy 48 identification Add HITAG VAG identification I tried renewing 8A fob with no luckCN900 MINI Reviews:1). it reads and copies all 4C easy, 100% works. 2). Mine comes with 4D -decoder, it failed decoding most of the first time, but if you keep trying a couple of times, it will work eventually. the decoding time is   about 2~3 minutes. 3). it does NOT copy 46, and will never do without adding external box- 46 Cloner Box, e.g extra money. 4). CN1 and CN2 can be re-used over and over again, big plus when doing 4C eeprom production. 5). its size is same as carbon chip, you can put them into remote key. For some jobs I'd rather copying than programming. Minor extra cost but safer and quicker, move on to next job quicker. 6). It allows you to edit 4C / ID13 EEPROM data on screen, it helps me doing a lot of hard jobs like Toyota 4C , Honda red key systems.. 7). it reads Toyota Smart key data. 8). Touch screen and fast boot-up time in 10 seconds. 9)Meant to beat out the Handy Baby from the market, but as far I see without success. This one is the handheld version of the CN900, as the developers said with all of its abilities. Ok, this info comes from my dealer: the mini knows only 80% of the HB's work tested on real cars. If you have handy baby you don't need the cn. Price is around $190 with free shiping.

CN900 MINI Package Including:

1set x CN900 Mini

Xtool X100 PRO Auto Key Programmer X100+ Updated Version 

جهاز برمجة المفاتيح المطور اكس 100

1. Update Online (The Old Version X100+ Can Still Update Online too, Just Download Update Tool from Official Website, then Use Serial Number and Register Password to Log in and Update)

بالامكان تحديث هذا الجهاز بتحميل برنامج التحديث من موقع الشركه الصانعه في الرابط فوقثم تستخدم رقم الجهاز و تدخل باسم مستخدم و باسوورد انت كمستخدم تختاره و تقوم بعملية التحديث

2. Supported Various Vehicles Models: السيارات التي يدعمها هذا الجهاز هي  Asia: Toyota, Lexus, Honda, Acura, Mazda, Nissan, Infiniti, Mitsubishi, Subaru, Suzuki, Kia, Hyundai, Daewoo, SSANGYONG, Proton, QNLotus etc Europe: Audi, VW, Skoda, Seat, Porsche, Opel, Citroen, Peugeot, Jaguar, Landrover, Lincoln, Renault etc America: GM, Cadillac, Buick, Chrysler, Ford etc China: Great Wall, Chery, Brilliance-auto, Geely, LIFAN, HAFEI, CHANGAN, LANDWIND, BYD, Changan, Changfeng, Changhe, BYD, HNMazda, Huapu, JAC, LiuZhou, Lufeng, Roewe, SQYL, ZZMazda, ZZNissan etc Support Add Toyota G Chip Via OBD و يدعم التويوتا ال جي شيب Specifications:  المواصفات

Features: الوظائف التي يقوم بها الجهاز

1.New Keys Programming برمجة المفاتيح الجديده 2.Reads Keys from Immobilizer's Memory يقراء المفاتيح من الايموبلايزير و ذاكرتها 3.New Immobilizer Programming يبرمج انضمة الايموبلايزير الجديده 4.New ECU Programming يبرمج وحدة ال اي سي يو الجديده 5.New Mechanical Key Number Programming يبرمج المفاتيح الميكانيكيه الجديده 6.Vehicle Identification Number Programming يبرمج رقم الشاصي و يطابقها 7.Reset ECM & Reset Immobilizer يضبط و يعمل ريسيت لل اي سي ام و لنظام المفاتيح 8.Easy to operate by the guided menu programming سهل التشغيل و الوصول 9.New remote controller programming يبرمج ريموت السيارات الجديده و ينسخها 10.With full and strong database for the most important vehicle makes يحتوي على برامج المفاتيح لمجموعه كبيرة من السيارات 11.Upgradeable via web-based download يمكن تحديثه بواسطة النت

X100 Pro Key Programmer Packing List: ماذا ياتي بداخل الجهاز

1.  X100 Pro Main Unit الجهاز الرئيسي 2.  ObdII-16 Connector وصلة ال 16 بين التي توصل بالسيارة 3.  Honda-3 Connector وصلة الهوندا 4.  Hyundai/Kia-10 Connector وصلة الهونداي و الكيا 5.  Kia-20 Connector وصلة الكيا  ال 20 6.  Main Cable الكيبيل الرئيسي 7.  TF Card التي اف كارد 8.  TF Card Reader قارئ ال تي اف كارد

جه OBDSTAR ODO Master X300M+ for Odometer Adjustment/OBDII and Oil Reset Functions OBDSTAR ODO Master is a new Android based 5'' tablet, specialized for cluster calibration. It inherits the latest cluster calibration technology from OBDSTAR with various advantages of easy-to-use, wide model coverage, fast operation and durable features which can meet the actual needs of different users such as automobile repair plants and fast repair shops.

OBDSTAR ODO Master Highlights:

1. The update cycle is short and fast (updated every 2-3 days)

2. Free Update Online for One Year, after one year it will cost $300 per year. Dealer Code: 0086A002

3. Strong competitiveness and industry advantage 4. Some models can support 18/19 years of car (such as GM/Chrysler) 5. Add a new help function as shown below: (Applicable to some models, R & D information is being update)

6. There are now three configurations of ODO Master available:

ODO Master Full Version covers all vehicle list;

ODO Master Standard Version

 $599 Only removes luxury cars BENTLEY, FERRARI, BMWH and MASERATI;

ODO Master Basic Version

 $449 Only removes luxury cars BENTLEY, FERRARI, BMWH and MASERATI, and GREATWALL GEELY, MG & PROTON.

OBDSTAR ODO Master Functions List:

1. Via OBDII 2. Data Backup 3. Data Recovery 4. Read Odometer 5. Write Odometer 6. Odometer Reset 7. Oil Service Reset 8. Read & Clear DTC 9. One-Click Upgrade 10. Instruction Documents 11. Wide Vehicle Coverage

OBDSTAR ODO Master Support Car Software list:

Europe: ALFA ROMEO,AUDI,BENTLEY,BENZ,BMW/Mini,CITROEN,PEUGEOT,FERRARI,FLAT,JAGUAR,LANCIA,LAND ROVER,MASERATI,OPEL,PORSCHE,RENAULT,VOLVO,IVECO,SKODA,SEAT,VW

Japan:

ISUZU,MAZDA,MITSUBISHI,INFINITE,NISSAN,SUBARU,TOYOTA

Korea:

HYUNDAI,KIA,SANGYONG

America:

FORD/LINCOLN,CHRYSLER,GM

China:

GEELY,BESTURN,CHANGAN,ROEWE MG,ROEWE

OBDSTAR ODO Master New Car Models Coveraged Comparison with OBDSTAR X300M:

Car Models Coveraged
ODO Master
X300M
Ford
Fiesta
2017-
2013-
Focus
2019
2013-
Transit
√
×
KA
2018-
2005-
GM
Colorado
2018-
2010-
Cruze
2017-
2015-
Escalade
2018-
/
XT6
2019
Yukon
2017-
2014-
Chrysler
Cherokee
2018-
2015
RAM
2018-
2011-
Durango
2018-
2014-
Land Rover
Discovery 4
2015-
/
Range Rover Sport
2017-
2014
VW
MQB 2012-2014.06
√
×
MQB 2014.06-
√
√
Renault
Captur
2017-
/
Trafic IV
2017-
/
KIA CEED
24C16
√
√
D70F3423
√
√
D70F3XXX
√
×
D70F3421
√
×
D70F35XX
√
×
NEC
√
×
NEC+24C16
√
×
KIA Optima
24C16
√
√
D70F3536
√
√
D70F3421
√
×
D70F352X
√
×
D70F35XX
√
×
NEC
√
×
NEC+24C16
√
×
Nissan
Altima 2013
√
√
KICKS 2017-
√
×
Mitsubishi
Outlander
√
×
Triton 2015-
√
×

OBDSTAR ODO Master Hardware Comparison with OBDSTAR X300M:

OBDSTAR ODO Master Specifications:

| | |
| --- | --- |
| Operation System | Android 5.1.1 |
| CPU | RK3128 Quad-Core ARM Cortex A7 1.2GHz |
| Battery | 2600mA, rechargeable polymer lithium battery |
| Extension Memory Card | 32G Micro SD (TF) card supported |
| Memory Capacity | 16GB |
| Storage Capacity | 32GB |
| LCD | 5.0 inch |
| LCD Resolution | 8000*600 |
| Touch Screen | Capacitive touch screen |
| Camera | 5 mega rear view camera |
| Wi-Fi | supported |
| Working Temperature | -20℃ ~ 55℃(14℉ ~ 131℉) |
| Storage Temperature | -20℃ ~ 70℃(-4℉ ~ 158℉) |
| Dimension | 140mm*89*mm*18mm |
| Weight | About 700g |

OBDSTAR ODO Master Package includes:

1pc x OBDSTAR ODO Master Main Unit

1pc x Charger

1pc x Multi-functional Jumper 1pc x Configuration List

1pc x Packing box

Weight
غير محدد
غير محدد
غير محدد
غير محدد
غير محدد
غير محدد
Dimensions
غير محدد
غير محدد
غير محدد
غير محدد
غير محدد
غير محدد
Additional information
OBDSTAR Key Master 5 All-Purpose Immobilizer Programming Device