H6 Pro Smart Diagnosis System احدث جهاز من اكستوول
In Stock
Did you like this product? Add to favorites now and follow the product.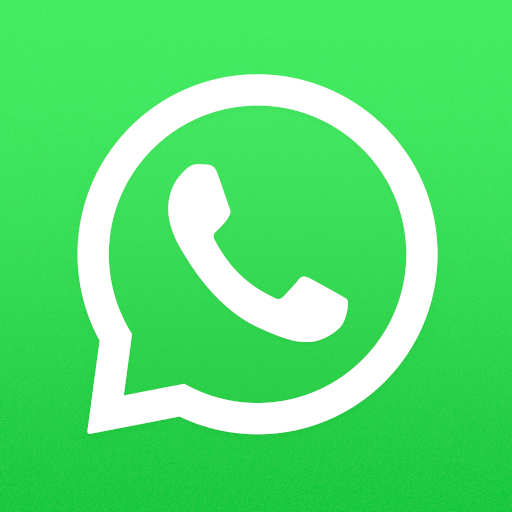 الوصف
احدث جهاز من شركة اكستوول بخاصية الفحص الشامل الكامل مع قدره كامله على البرمجه اوفلاين و كامل الريسيت تقريبا لجمبع الانضمه و التحكم الكامل اكتيف تيست و التحكم الثنائي بايدايريكشنال كونترول و يدعم البرمجه بشكل متطور جدا للمرسيدس و البي ام و الاودي و القولف و الفولكس واجن و المازدا و بعضا من الرينج
من ارقى الاجهزة على الاطلاق
يدعم الفلاشينج للمحركات
يدعم البرمجه الكامله للمفاتيح
يدعم برمجة عداد السيارات
يدعم الفحص الكامل الشامل و لجميع انواع السيارات
يضم جميع الوضائف الخاصه
لايوجد منتج يشابهه في الاسواق
للطلب الامارات  – الشارقه – 00971501679410
H6 Pro is the latest car diagnosis platform made for technicians. It is an 10.1-inch industrial capacitive touch screen tablet with 4G RAM and 64G on-board memory. Adding DC / Type-C / VGA data transfer ports, it makes data transfer and image mapping more convenient and faster.
ECU FLASHING–ECUDATA
ECU FLASHING–HINO ENGINE
IMMOBILIZER
MILEAGE ADJUSTMENT
http://www.xtooltech.com/FUNC_DOC/PS_ODMILEAGE_V29_55_EN.PDF
DIAGNOSIS
SPECIAL FUNCTION
Quick Comparison
Settings
H6 Pro Smart Diagnosis System احدث جهاز من اكستوول

remove

AUTEL MAXISYS MS909 ADVANCED DIAGNOSTIC TABLET WITH MAXIFLASH VCI

remove

Creader Professional 349 /CRP909

remove

Latest Launch CRP233 Car Reader Scanner احدث جهاز فحص السيارات لنش

remove

MaxiSys MS919 اوتيل ماكسيس جهاز

remove

Gscan 2 جهاز جي سكان ل فحص السيارات

remove

Name
H6 Pro Smart Diagnosis System احدث جهاز من اكستوول

remove

AUTEL MAXISYS MS909 ADVANCED DIAGNOSTIC TABLET WITH MAXIFLASH VCI

remove

Creader Professional 349 /CRP909

remove

Latest Launch CRP233 Car Reader Scanner احدث جهاز فحص السيارات لنش

remove

MaxiSys MS919 اوتيل ماكسيس جهاز

remove

Gscan 2 جهاز جي سكان ل فحص السيارات

remove

Image
SKU
Rating
Price
Stock

In Stock

In Stock

In Stock

In Stock

In Stock

In Stock

Availability
In Stock
In Stock
In Stock
In Stock
In Stock
In Stock
Add to cart
Description

احدث جهاز من شركة لانش بشاشة تش سكرين و مزود بالواي فاي لتحديث الجهاز بنقرة واحده بدون الحاجه لعملية التديث القديمه بازالة بطاقة الذاكره

يعد هذا الجهاز انسب و افضل جهاز للاستخدام الشخصي و المبتدئين حيث يفحص الانظمه الرئيسه  الماكينه و القير و الايرباق و البريك الكهربائي و الايرباقات فهو قادر على الكشف عن الاخطائ فيها و مسحها و اضهار المعلومات الحيه و حفض التقارير و اهم شيء ان هذا الجهاز يدعم خاصية الشبك التلقائي حيث انه يتعرف على السيارة بشكل تلقائي

سعره في متناول الجميع و يحل المشاكل الرئيسيه بشكل سهل و سرع و اهم شيء ان تحديثه مجاني مدى الحياة فلا داعي لشراء تحديث

ياتي الجهاز مع شنطه حافضه و كيبل الشحن و ما يميزه انه قادر على الشحن من فولتية السيارة عند ربطه بوصلة ال او بي ديه فوجود البطاريه يمكنك من تشغيله بعد الخلاص من الفحص و مراجعة التقارير و مراجعة الاخطاء

متوفر في شركتنا - الامارات - الشارقه 00971501679410 و يمكنك طلبه مع التوصيل لجميع الدول

CRP 233 is a handheld intelligent and networkable auto diagnostic tool features with OBD fill function and fast-test function of four major systems including Engine, Automatic Transmission, ABS and SRS for passenger cars.

Features

Reads and clears codes and reads data streams for Engine, Transmission (A/T), ABS and SRS
Support all 10 test modes of OBD II
Automatic vehicle model identification through VIN scan
Support Oil Reset, Steering Angle Reset, Electrical Parking Brake Reset, Battery Matching, Throttle Adaptation, DPF Reset Functions
Support automatic generation of diagnostic report and upload
Work with overseas mainstream vehicle models

Technical Parameter

| | |
| --- | --- |
| LCD | 5" 720P IPS Touch Screen |
| RAM | 1GB |
| ROM | 8GB |
| OBDII Port Input Voltage | 9V-18V |
| DC Input Voltage | 5V |
| Storage Temperature | -20°C-10°C |
| Working Temperature | -10°C-50°C |
| Dimension | 228X125X34.5mm |
| Net Weight | <565g |

جهاز ماكسيس 919 قائم على شاشه 10 انش تش سكرين اندرويد 7 بمعالج ثماني ذو 2.3 هيرتز سرعه و ذاكره 128 جيجا ليقدم قوه هائله لفحص السيارات  بخاصية الاوسيليسكوب اربع قنوات باستخدام وصلة ال في سي اي و قادر على توليد الاشاره المطلوبه لاختبار الوحدات و يعمل ك ملتيميتر و قادر على مساعدتك لمقارنة الاشارات مع الستاندر المرجعيه بيث تتمكن من معرفة اذا ما كان هناك عطل او ان الاشارات سليمه

لطلب الجهاز اتصلو بنا او واتس اب - الامارات - الشارقه 00971501679410

The MaxiSys MS919 features a 10-inch touchscreen tablet with Android 7.0 OS powered by an Octa-core processor (2.3GHz Quad + 1.7GHz Quad), substantial 128GB built-in memory to provide diagnostic guidance and test components to confirm repairs. The new MaxiFlash VCMI, functions as a 4-channel oscilloscope, waveform generator, multimeter, and CAN BUS tester. The supporting MS919 software provides a large library of preset guided tests and extensive waveform library, to ensure techs are getting the most Oscilloscope use. The MS919 software outperforms competitors by offering DTC and sensor specific test options to help test more accurately, as well as providing probe and component location diagrams so technicians test while connected correctly.

جهاز G-Scan 2 (جي - سكان 2) لفحص وبرمجة السياراتالصناعة : كوري ضمان سنة ضد العيوب المصنعية الجهاز الخاص بفحص وبرمجة جميع انواع السيارات بالإضافة للبرنامج الأصلي الخاص بفحص وبرمجة سيارات هيونداي وكيا مقدم لمراكز فحص وصيانة السيارات الآن باللغه العربية لنسخ الشرق الأوسط بالإضافة للغة الإنجليزية التقليدية مع تحديث مباشر من الإنترنت

Content

احدث جهاز من شركة اكستوول بخاصية الفحص الشامل الكامل مع قدره كامله على البرمجه اوفلاين و كامل الريسيت تقريبا لجمبع الانضمه و التحكم الكامل اكتيف تيست و التحكم الثنائي بايدايريكشنال كونترول و يدعم البرمجه بشكل متطور جدا للمرسيدس و البي ام و الاودي و القولف و الفولكس واجن و المازدا و بعضا من الرينج

من ارقى الاجهزة على الاطلاق

يدعم الفلاشينج للمحركات

يدعم البرمجه الكامله للمفاتيح

يدعم برمجة عداد السيارات

يدعم الفحص الكامل الشامل و لجميع انواع السيارات

يضم جميع الوضائف الخاصه

لايوجد منتج يشابهه في الاسواق

للطلب الامارات  - الشارقه - 00971501679410

H6 Pro is the latest car diagnosis platform made for technicians. It is an 10.1-inch industrial capacitive touch screen tablet with 4G RAM and 64G on-board memory. Adding DC / Type-C / VGA data transfer ports, it makes data transfer and image mapping more convenient and faster. ECU FLASHING--ECUDATA ECU FLASHING--HINO ENGINE

IMMOBILIZER

MILEAGE ADJUSTMENT

http://www.xtooltech.com/FUNC_DOC/PS_ODMILEAGE_V29_55_EN.PDF

DIAGNOSIS

SPECIAL FUNCTION

الاوتيل 909 من فصيلة الالترا الجديده هو اخر اصدار و احدث جهاز فحص السيارات على الاطلاق و اخر ما توصلت له التكنولوجيا في عالم فحص السيارت جهاز   راقي لابعد الحدود ببرنامج خيالي على اندرويد بشاشه 10 انش و نظام اندرويد 7 المتطور بمعالج ثماني بسرعة 8.3 جيجا هيرتز و بذاكرة 128 جيجا و مزود بوصلة الماكسيفلاش الجديده كليا و التي تدعم كل الوضائف لحديثه و بروتوكولات السيارات الحديثه ما بعد عام 2020

يدعم تغطيه كامله لاكثر من 80 نوعا من السيارات

فحص كامل و شامل مع امكانية البرمجه الاحترافيه للعقول

تحديث عبر الانترنت و ارتباط بسيرفر الشركه الرئيسيه

دعم فني كامل من شركة اوتيل و امكانيه عاليه لحل المشاكل و البرمجيات

لطلب الجهاز اتصلو على 00971501679410 - الامارات - الشارقه

The MaxiSys MS909 features a 10-inch touchscreen tablet with Android 7.0 OS powered by an Octa-core processor (2.3GHz Quad + 1.7GHz Quad), substantial 128GB built-in memory to provide diagnostic guidance and test components to confirm repairs. The MS909 features the new MaxiFlash VCI, a combination VCI and vehicle communication tool providing faster dual Wi-Fi vehicle and network communications. The MS909 features front and rear cameras and a rechargeable Lithium battery providing 8 hours of continuous use to ensure you always have the power to scan.

1. Autel updates provide latest OE level coverage for more than 80 US Domestic, Asian and European vehicles, including supercar
2. Exceptional OE-Level functionality from comprehensive OBDII diagnostics & services to advanced ECU coding and programmin
3. Automatic system and software updates with real-time push message notifications via internet
4. Interactive Data Logging sessions enable direct contact with Autel Support for first-hand troubleshooting of diagnostic bugs and error
5. One-stop multitasking designed for ideal management of workshop operations to keep all data files, customer info, and vehicle records well organize
6. Cloud-based Data Manager saves customer and vehicle records, scanner data and technician notes

Specifications 

perating System
Android 7.0
Processor
Samsung Exynos 8895V octa-core Processor (2.3GHz Quad-core Mongoose + 1.7GHz Quad-core A53)
Memory
4GB RAM & 128GB On-board Memory
Display
9.7-inch TFT-LCD with 1536 x 2048 resolution & capacitive touch screen
Connectivity

WiFix2 (802.11 a/b/g/n/ac 2x2 MIMO)
BT v.2.1 + EDR
GPS
USB 2.0 (TWO USB HOST Type A, ONE USB mini device)
HDMI 2.0
SD Card (Support up to 256GB)

Camera

Rear: 16 Megapixel, Autofocus with Flashlight
Front: 5.0 Megapixel

Sensors
Gravity Accelerometer, Ambient Light Sensor (ALS)
Audio Input/Output

Microphone
Dual Speakers
3-Band 3.5 mm stereo/standard headset jac

Power and Battery

15000mAH 3.8V lithium-polymer battery
Charging via 12V AC/DC power supply with the temperature between 0°C and 45°C

Input Voltage
12V/3A Adapter
Operating Temperature
0 to 50°C (32 to 122°F)
Storage Temperature
-20 to 60°C (-4 to 140°F)
Dimensions(W x H x D)
304.4 mm (11.98") x 227.8 mm (8.97") x 42.5 mm (1.67")
Weight
1.66kg (3.66 lb.)
Protocols
DoIP, PLC J2497, ISO-15765, SAE-J1939, ISO-14229 UDS, SAE-J2411 Single Wire Can(GMLAN), ISO-11898-2, ISO-11898-3, SAE-J2819 (TP20), TP16, ISO-9141, ISO-14230, SAE-J2610 (Chrysler SCI), UART Echo Byte, SAE-J2809 (Honda Diag-H), SAE-J2740 (GM ALDL), SAE-J1567 (CCD BUS), Ford UBP, Nissan DDL UART with Clock, BMW DS2, BMW DS1, SAE J2819 (VAG KW81), KW82, SAE J1708, SAE-J1850 PWM (Ford SCP), SAE-J1850 VPW (GM Class2)

يعد جهاز لانش 349 من افضل الخيارات لدى شركة لانش من حيث القدرات و السعر حيث انه يدعم و ضائف كثيرة جدا و بسعر مقول

من الجيد ذكره ان هذا الجهاز يفحص جميع انواع السيارات كافه و يفحص جميع انظمتها و يكشف الاعطال و يمسح الاعطال و قادر على عمل 11 نوع من الترسيت و الضبط بكفائه عاليه جدا فهو يضبط غيار الزيت و ضبط البريكات و ضبط الستيرنج الكهربائي و انظمة البطاريه و دبة البيئة و يعمل اتوماتيك بليد للزيت البريك اي تنفيس البريكات و زيتها من الهواء و فيه برمجة ضغط العجلات و برمجة المفتاح و يبرمج الانجيكترات و يضبط دواسة البترول و يعمل ترتيب لفتحة سقف السيارة

شاشه رهيبه و عالية الجوده من 7 انش و ذاكره 16 رام

لطلب الجهاز 00971501679410

الامارات - الشارقه

CRP349 is the great choice for master technicians. It can comprehensively scan ECU modules and clear trouble codes, identify VINs automatically, upload and share diagnostic report, it also includes 11 special functions, which will definitely save repair time and cost, boost productivity. Features

Compatible with 1996 and newer car, light truck, minivan, SUV or hybrid manufactured vehicles (OBD II & CAN)
Read and erase DTCs, view live data of all ECU
Support OBDII 10 test modes
Check emissions readiness
Multilingual menu and code definitions: English, Spanish, French, German, Italian, Russian, Portuguese, Japanese, Korean
Automatically identify vehicle VINs
Upload diagnostic report to the cloud
One-click software upgrade via Wi-Fi
7 inch touch screen
Cover 36 car makes and models

Special Functions

Oil Lamp
SAS Reset
BMS Reset
EPB Reset
DPF Regeneration
Throttle Adaptation
Tire Pressure Reset
ABS Bleeding
Immobilizer
Sunroof Initialization
Injector Coding

| | |
| --- | --- |
| Operation System | Android 7.0 |
| RAM | 1GB |
| Storage | 16 GB |
| Display | 7 inch touch screen |
| Battery | Rechargeable Li-ion |
| Interface | DB15 diagnostic interface、The charging interface |
| Working Temperature | -10℃ ~ 50℃ |
| Dimension | 246 x 139.5x 34mm |
| Protocol | ISO9141-2,ISO14230-4,SAEJ1850,ISO15765-4…… |
| Net Weight | <650g |

الوصف

 لاكثر من 80 نوع من السيارات الاسيويه و الالمانيه و الامريكيه يفحص جميع انواع السيارات و يكشف اعطالها و يمسح اعطالها

تغطيه كبيرة لكثير من الوضائف الخاصه و اعادة الضبط

تحديث عبر الانترنت

تسجيل حي للمعلومات الحيه و غيرها و امكانيات عاليه

تخزين المعلومات و الزباين و السيارات لتكون مرجع لصاحب العمل

Discerption 1. Autel updates provide latest OE level coverage for more than 80 US Domestic, Asian and European vehicles, including supercar 2. Exceptional OE-Level functionality from comprehensive OBDII diagnostics & services to advanced ECU coding and programming 3. Automatic system and software updates with real-time push message notifications via interne 4. Interactive Data Logging sessions enable direct contact with Autel Support for first-hand troubleshooting of diagnostic bugs and error 5. One-stop multitasking designed for ideal management of workshop operations to keep all data files, customer info, and vehicle records well organized 6. Cloud-based Data Manager saves customer and vehicle records, scanner data and technician notes Specification 

Operating System
Android 7.0
Processor
Samsung Exynos8895V octa-core Processor (2.3GHz Quad-core Mongoose + 1.7GHz Quad-core A53)
Memory
4GB RAM & 128GB On-board Memory
Display
9.7 inch TFT-LCD with 1536 x 2048 resolution & capacitive touchscreen
Connectivity

Wi-Fix2 (802.11 a/b/g/n/ac 2x2 MIMO)
BT v.2.1 + EDR
GPS
USB 2.0 (TWO USB HOST Type A, ONE USB mini device)
HDMI 2.0
SD Card (Support up to 256GB)

Camera (rear)

Rear: 16 Megapixel, Autofocus with Flashlight
Front: 5.0 Megapixel

Sensors
Gravity Accelerometer, Ambient Light Sensor (ALS)
Audio Input/Output

Microphone
Dual Speakers
3-Band 3.5 mm stereo/standard headset jack

Power and Battery

15000mAh 3.8V lithium-polymer battery
Charging via 12V AC/DC power supply with the temperature between 0°C and 45°C

Input Voltage
12V/3A Adapter
Operating Temperature
 0 to 50°C (32 to 122°F)
Storage Temperature
 -20 to 60°C (-4 to 140°F)
Dimensions (WxHxD)
304.4 mm (11.98") x 227.8 mm (8.97") x 42.5 mm (1.67")
Weight
1.66kg (3.66lb.)
Protocols
DoIP, PLC J2497, ISO-15765, SAE-J1939, ISO-14229 UDS, SAE-J2411 Single Wire Can(GMLAN), ISO-11897-2, ISO-11897-3, SAE-J2819 (TP20), TP16, ISO-9141, ISO-14230, SAE-J2610 (Chysler SCI), UART Echo Byte, SAE-J2809 (Honda Diag-H), SAE-J2740 (GM ALDL), SAE-J1567 (CCD BUS), Ford UBP, Nissan DDL UART with Clock, BMW DS2, BMW DS1, SAE J2819 (VAG KW81), KW82, SAE J1708, SAE-J1850 PWM (Ford SCP), SAE-J1850 VPW (GM Class2)

Download 

Accessories

Features

Triple CPU High Performance Structure

Designed for fast boot-up and high performance by adopting 3 CPUs dedicated to computing, communication and measurement for each

7" Sunlight Readable LCD

7" high resolution 1024 X 600 LCD ensures striking readability with striking graphical display of diagnostic data and information.

Wireless Connectivity

G-scan2 can access to the internet and utilize smart update, quick feedback system, real-time PC interface, and direct printing

16 GB SD Card memory

The most widely used storage solution is applied, 16 GB SD Card sufficiently accommodates entire software applications and data

Rechargeable Battery

2100mAh Li-ion battery supplies power to G-scan2 for more than an hour under full load condition without external source

Win CE 6.0 Operating System

Latest Windows CE 6.0 provides improved smart phone style user interface, better networking and enhanced system security at the same time

Solid and rigid design

Designed to be used in the tough workshop environment. Check out the 4-point fastening main DLC and the 13 tactile keys

24V Commercial Vehicles Support

Asian commercial vehicles diagnosis is G-scan2 unique specialty. Make direct connection to the 24V system of buses and trucks

Diagnostic S/W Fully Compatible with G-scan

Sharing the same communication platform with G-scan, G-scan2 inherits G-scan's outstanding diagnostic capability and performance

Zero Second Boot-up

For quick boot-up. G-scan2 supports Stand-by mode. Press the power button, and G-scan2 wakes up and gets ready for use instantly

Smart update

If access to internet through WiFi network is allowed, G-scan2 connects to the GIT server through the internet, monitors the availability of updates and downloads to keep its software up to date

Direct printing

If access to internet through WiFi network is allowed, G-scan2 connects to the GIT server through the internet, monitors the availability of updates and downloads to keep its software up to date

Stand-by mode

A short press of the power key while operating puts G-scan2 into the Stand-by mode – hibernating with the minimum power consumption, and G-scan2 wakes up instantly by a short press of the power key or by touching the screen.

Weight
غير محدد
غير محدد
غير محدد
غير محدد
غير محدد
غير محدد
Dimensions
غير محدد
غير محدد
غير محدد
غير محدد
غير محدد
غير محدد
Additional information
H6 Pro Smart Diagnosis System احدث جهاز من اكستوول