AUTEL MAXISYS MS909 ADVANCED DIAGNOSTIC TABLET WITH MAXIFLASH VCI
In Stock
Did you like this product? Add to favorites now and follow the product.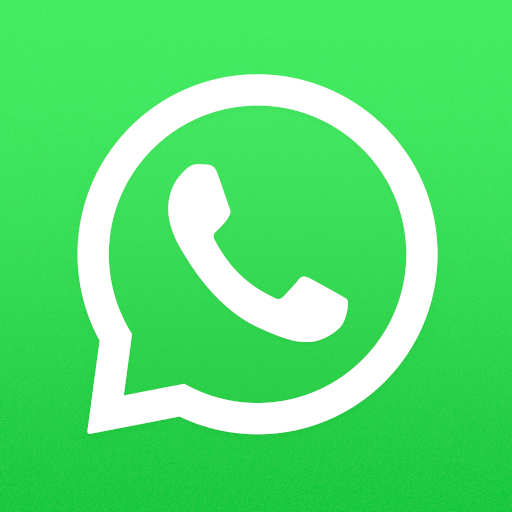 الوصف
الاوتيل 909 من فصيلة الالترا الجديده هو اخر اصدار و احدث جهاز فحص السيارات على الاطلاق و اخر ما توصلت له التكنولوجيا في عالم فحص السيارت جهاز   راقي لابعد الحدود ببرنامج خيالي على اندرويد بشاشه 10 انش و نظام اندرويد 7 المتطور بمعالج ثماني بسرعة 8.3 جيجا هيرتز و بذاكرة 128 جيجا و مزود بوصلة الماكسيفلاش الجديده كليا و التي تدعم كل الوضائف لحديثه و بروتوكولات السيارات الحديثه ما بعد عام 2020
يدعم تغطيه كامله لاكثر من 80 نوعا من السيارات
فحص كامل و شامل مع امكانية البرمجه الاحترافيه للعقول
تحديث عبر الانترنت و ارتباط بسيرفر الشركه الرئيسيه
دعم فني كامل من شركة اوتيل و امكانيه عاليه لحل المشاكل و البرمجيات
لطلب الجهاز اتصلو على 00971501679410 – الامارات – الشارقه
The MaxiSys MS909 features a 10-inch touchscreen tablet with Android 7.0 OS powered by an Octa-core processor (2.3GHz Quad + 1.7GHz Quad), substantial 128GB built-in memory to provide diagnostic guidance and test components to confirm repairs. The MS909 features the new MaxiFlash VCI, a combination VCI and vehicle communication tool providing faster dual Wi-Fi vehicle and network communications. The MS909 features front and rear cameras and a rechargeable Lithium battery providing 8 hours of continuous use to ensure you always have the power to scan.
1. Autel updates provide latest OE level coverage for more than 80 US Domestic, Asian and European vehicles, including supercar
2. Exceptional OE-Level functionality from comprehensive OBDII diagnostics & services to advanced ECU coding and programmin
3. Automatic system and software updates with real-time push message notifications via internet
4. Interactive Data Logging sessions enable direct contact with Autel Support for first-hand troubleshooting of diagnostic bugs and error
5. One-stop multitasking designed for ideal management of workshop operations to keep all data files, customer info, and vehicle records well organize
6. Cloud-based Data Manager saves customer and vehicle records, scanner data and technician notes
Specifications 
perating System
Android 7.0
Processor
Samsung Exynos 8895V octa-core Processor (2.3GHz Quad-core Mongoose + 1.7GHz Quad-core A53)
Memory
4GB RAM & 128GB On-board Memory
Display
9.7-inch TFT-LCD with 1536 x 2048 resolution & capacitive touch screen
Connectivity

WiFix2 (802.11 a/b/g/n/ac 2×2 MIMO)
BT v.2.1 + EDR
GPS
USB 2.0 (TWO USB HOST Type A, ONE USB mini device)
HDMI 2.0
SD Card (Support up to 256GB)

Camera

Rear: 16 Megapixel, Autofocus with Flashlight
Front: 5.0 Megapixel

Sensors
Gravity Accelerometer, Ambient Light Sensor (ALS)
Audio Input/Output

Microphone
Dual Speakers
3-Band 3.5 mm stereo/standard headset jac

Power and Battery

15000mAH 3.8V lithium-polymer battery
Charging via 12V AC/DC power supply with the temperature between 0°C and 45°C

Input Voltage
12V/3A Adapter
Operating Temperature
0 to 50°C (32 to 122°F)
Storage Temperature
-20 to 60°C (-4 to 140°F)
Dimensions(W x H x D)
304.4 mm (11.98″) x 227.8 mm (8.97″) x 42.5 mm (1.67″)
Weight
1.66kg (3.66 lb.)
Protocols
DoIP, PLC J2497, ISO-15765, SAE-J1939, ISO-14229 UDS, SAE-J2411 Single Wire Can(GMLAN), ISO-11898-2, ISO-11898-3, SAE-J2819 (TP20), TP16, ISO-9141, ISO-14230, SAE-J2610 (Chrysler SCI), UART Echo Byte, SAE-J2809 (Honda Diag-H), SAE-J2740 (GM ALDL), SAE-J1567 (CCD BUS), Ford UBP, Nissan DDL UART with Clock, BMW DS2, BMW DS1, SAE J2819 (VAG KW81), KW82, SAE J1708, SAE-J1850 PWM (Ford SCP), SAE-J1850 VPW (GM Class2)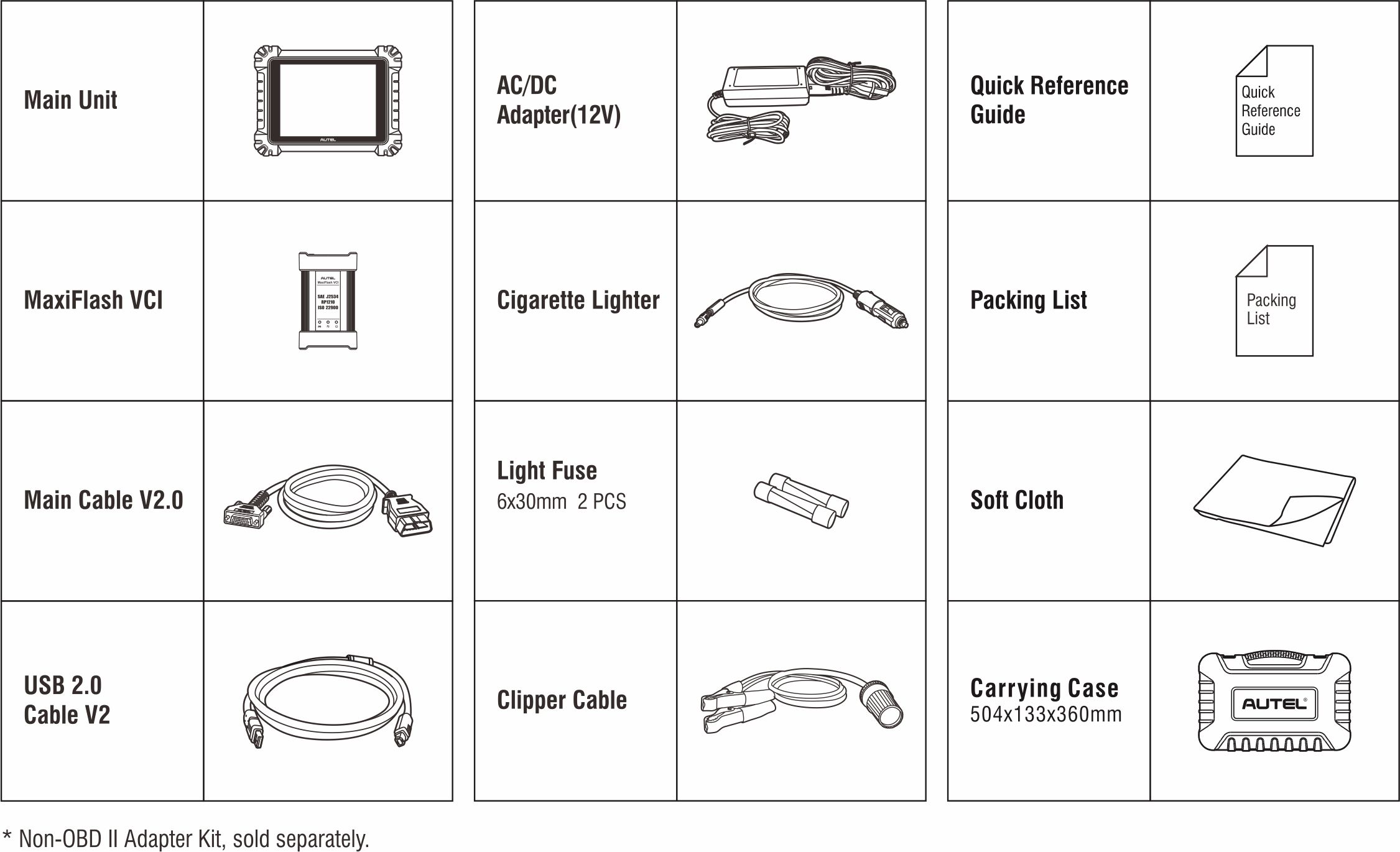 Quick Comparison
Settings
AUTEL MAXISYS MS909 ADVANCED DIAGNOSTIC TABLET WITH MAXIFLASH VCI remove
MaxiSys MS919 اوتيل ماكسيس جهاز remove
2020 Launch CRP239 Car Scanner جهاز لانش قارء الاخطاء remove
Autel MaxiAP AP200 Bluetooth OBD2 Code Reader with Full System Diagnoses AutoVIN TPMS IMMO Service for DIYers Simplified Edition of MK808 remove
Humzor NexzDAS ND306 Lite Full-System Diagnostic Tool + Oil Reset + TMPS +EPB+ ABS+ SAS +DPF for Android remove
X-100 PAD Special Functions Expert remove
Name
AUTEL MAXISYS MS909 ADVANCED DIAGNOSTIC TABLET WITH MAXIFLASH VCI remove
MaxiSys MS919 اوتيل ماكسيس جهاز remove
2020 Launch CRP239 Car Scanner جهاز لانش قارء الاخطاء remove
Autel MaxiAP AP200 Bluetooth OBD2 Code Reader with Full System Diagnoses AutoVIN TPMS IMMO Service for DIYers Simplified Edition of MK808 remove
Humzor NexzDAS ND306 Lite Full-System Diagnostic Tool + Oil Reset + TMPS +EPB+ ABS+ SAS +DPF for Android remove
X-100 PAD Special Functions Expert remove
Image
SKU
Rating
Price
Stock

In Stock

In Stock

In Stock

In Stock

In Stock

In Stock

Availability
In Stock
In Stock
In Stock
In Stock
In Stock
In Stock
Add to cart
Description

جهاز ماكسيس 919 قائم على شاشه 10 انش تش سكرين اندرويد 7 بمعالج ثماني ذو 2.3 هيرتز سرعه و ذاكره 128 جيجا ليقدم قوه هائله لفحص السيارات  بخاصية الاوسيليسكوب اربع قنوات باستخدام وصلة ال في سي اي و قادر على توليد الاشاره المطلوبه لاختبار الوحدات و يعمل ك ملتيميتر و قادر على مساعدتك لمقارنة الاشارات مع الستاندر المرجعيه بيث تتمكن من معرفة اذا ما كان هناك عطل او ان الاشارات سليمه

لطلب الجهاز اتصلو بنا او واتس اب - الامارات - الشارقه 00971501679410

The MaxiSys MS919 features a 10-inch touchscreen tablet with Android 7.0 OS powered by an Octa-core processor (2.3GHz Quad + 1.7GHz Quad), substantial 128GB built-in memory to provide diagnostic guidance and test components to confirm repairs. The new MaxiFlash VCMI, functions as a 4-channel oscilloscope, waveform generator, multimeter, and CAN BUS tester. The supporting MS919 software provides a large library of preset guided tests and extensive waveform library, to ensure techs are getting the most Oscilloscope use. The MS919 software outperforms competitors by offering DTC and sensor specific test options to help test more accurately, as well as providing probe and component location diagrams so technicians test while connected correctly.
Autel MaxiAP AP200 is a small interface adapter used to connect to a vehicle's diagnostic connector (DLC) and connect with the Android or iOS device for vehicle data transmission, making your Android or iOS devices (hereinafter referred to as device or devices) a powerful diagnostic tool.
Humzor NexzDAS ND306 Lite Diagnosis Tool breaks the traditional limitations with the modality of VCI+APP. It is compatible with Android phone, which achieves convenient and efficient diagnosis. It maximally offer the perfect diagnostic solution for shops and technicians who demand unrivalled smart technology and smart repairs.
جهاز الاكس 100 باد هو اول  جهاز لوحي بنظام اندرويد في العالم لبرمجة مفاتيح السيارات ولا يقتصر عمل هذا الجهاز على برمجة المفاتيح باحترافيه عاليه ولاكن قادرعلى ضبط كميه مهوله من البرمجه للسياره الضروري عملها في ورش اصلاح السيارات كما و قادرعلى برمجة عداد السيارة و برمجة غيار الزيت و التايمنج بلت و برمجة الانوار و برمجة ضغط العجلات و برمجة البريك الكهربائي و دواسة البترول و دبة البيئه و البطاريه و الستيرنج الكهربائي و فحص كامل للسيارة X-100 PAD is the first tablet key programmer in the world! It not only provides customers with professional key programming, but also the most needed special functions for workshop. X-100 PAD is a tablet with the latest technologies to perform key programming, mileage adjustment, oil service light reset, timing belt service light reset, tire pressure warning light reset, EPB reset, throttle body reset, DPF reset, battery reset, steering angle calibration and OBD-II engine diagnosis.
Content

الاوتيل 909 من فصيلة الالترا الجديده هو اخر اصدار و احدث جهاز فحص السيارات على الاطلاق و اخر ما توصلت له التكنولوجيا في عالم فحص السيارت جهاز   راقي لابعد الحدود ببرنامج خيالي على اندرويد بشاشه 10 انش و نظام اندرويد 7 المتطور بمعالج ثماني بسرعة 8.3 جيجا هيرتز و بذاكرة 128 جيجا و مزود بوصلة الماكسيفلاش الجديده كليا و التي تدعم كل الوضائف لحديثه و بروتوكولات السيارات الحديثه ما بعد عام 2020

يدعم تغطيه كامله لاكثر من 80 نوعا من السيارات

فحص كامل و شامل مع امكانية البرمجه الاحترافيه للعقول

تحديث عبر الانترنت و ارتباط بسيرفر الشركه الرئيسيه

دعم فني كامل من شركة اوتيل و امكانيه عاليه لحل المشاكل و البرمجيات

لطلب الجهاز اتصلو على 00971501679410 - الامارات - الشارقه

The MaxiSys MS909 features a 10-inch touchscreen tablet with Android 7.0 OS powered by an Octa-core processor (2.3GHz Quad + 1.7GHz Quad), substantial 128GB built-in memory to provide diagnostic guidance and test components to confirm repairs. The MS909 features the new MaxiFlash VCI, a combination VCI and vehicle communication tool providing faster dual Wi-Fi vehicle and network communications. The MS909 features front and rear cameras and a rechargeable Lithium battery providing 8 hours of continuous use to ensure you always have the power to scan.

1. Autel updates provide latest OE level coverage for more than 80 US Domestic, Asian and European vehicles, including supercar
2. Exceptional OE-Level functionality from comprehensive OBDII diagnostics & services to advanced ECU coding and programmin
3. Automatic system and software updates with real-time push message notifications via internet
4. Interactive Data Logging sessions enable direct contact with Autel Support for first-hand troubleshooting of diagnostic bugs and error
5. One-stop multitasking designed for ideal management of workshop operations to keep all data files, customer info, and vehicle records well organize
6. Cloud-based Data Manager saves customer and vehicle records, scanner data and technician notes

Specifications 

perating System
Android 7.0
Processor
Samsung Exynos 8895V octa-core Processor (2.3GHz Quad-core Mongoose + 1.7GHz Quad-core A53)
Memory
4GB RAM & 128GB On-board Memory
Display
9.7-inch TFT-LCD with 1536 x 2048 resolution & capacitive touch screen
Connectivity

WiFix2 (802.11 a/b/g/n/ac 2x2 MIMO)
BT v.2.1 + EDR
GPS
USB 2.0 (TWO USB HOST Type A, ONE USB mini device)
HDMI 2.0
SD Card (Support up to 256GB)

Camera

Rear: 16 Megapixel, Autofocus with Flashlight
Front: 5.0 Megapixel

Sensors
Gravity Accelerometer, Ambient Light Sensor (ALS)
Audio Input/Output

Microphone
Dual Speakers
3-Band 3.5 mm stereo/standard headset jac

Power and Battery

15000mAH 3.8V lithium-polymer battery
Charging via 12V AC/DC power supply with the temperature between 0°C and 45°C

Input Voltage
12V/3A Adapter
Operating Temperature
0 to 50°C (32 to 122°F)
Storage Temperature
-20 to 60°C (-4 to 140°F)
Dimensions(W x H x D)
304.4 mm (11.98") x 227.8 mm (8.97") x 42.5 mm (1.67")
Weight
1.66kg (3.66 lb.)
Protocols
DoIP, PLC J2497, ISO-15765, SAE-J1939, ISO-14229 UDS, SAE-J2411 Single Wire Can(GMLAN), ISO-11898-2, ISO-11898-3, SAE-J2819 (TP20), TP16, ISO-9141, ISO-14230, SAE-J2610 (Chrysler SCI), UART Echo Byte, SAE-J2809 (Honda Diag-H), SAE-J2740 (GM ALDL), SAE-J1567 (CCD BUS), Ford UBP, Nissan DDL UART with Clock, BMW DS2, BMW DS1, SAE J2819 (VAG KW81), KW82, SAE J1708, SAE-J1850 PWM (Ford SCP), SAE-J1850 VPW (GM Class2)

الوصف

 لاكثر من 80 نوع من السيارات الاسيويه و الالمانيه و الامريكيه يفحص جميع انواع السيارات و يكشف اعطالها و يمسح اعطالها

تغطيه كبيرة لكثير من الوضائف الخاصه و اعادة الضبط

تحديث عبر الانترنت

تسجيل حي للمعلومات الحيه و غيرها و امكانيات عاليه

تخزين المعلومات و الزباين و السيارات لتكون مرجع لصاحب العمل

Discerption 1. Autel updates provide latest OE level coverage for more than 80 US Domestic, Asian and European vehicles, including supercar 2. Exceptional OE-Level functionality from comprehensive OBDII diagnostics & services to advanced ECU coding and programming 3. Automatic system and software updates with real-time push message notifications via interne 4. Interactive Data Logging sessions enable direct contact with Autel Support for first-hand troubleshooting of diagnostic bugs and error 5. One-stop multitasking designed for ideal management of workshop operations to keep all data files, customer info, and vehicle records well organized 6. Cloud-based Data Manager saves customer and vehicle records, scanner data and technician notes Specification 

Operating System
Android 7.0
Processor
Samsung Exynos8895V octa-core Processor (2.3GHz Quad-core Mongoose + 1.7GHz Quad-core A53)
Memory
4GB RAM & 128GB On-board Memory
Display
9.7 inch TFT-LCD with 1536 x 2048 resolution & capacitive touchscreen
Connectivity

Wi-Fix2 (802.11 a/b/g/n/ac 2x2 MIMO)
BT v.2.1 + EDR
GPS
USB 2.0 (TWO USB HOST Type A, ONE USB mini device)
HDMI 2.0
SD Card (Support up to 256GB)

Camera (rear)

Rear: 16 Megapixel, Autofocus with Flashlight
Front: 5.0 Megapixel

Sensors
Gravity Accelerometer, Ambient Light Sensor (ALS)
Audio Input/Output

Microphone
Dual Speakers
3-Band 3.5 mm stereo/standard headset jack

Power and Battery

15000mAh 3.8V lithium-polymer battery
Charging via 12V AC/DC power supply with the temperature between 0°C and 45°C

Input Voltage
12V/3A Adapter
Operating Temperature
 0 to 50°C (32 to 122°F)
Storage Temperature
 -20 to 60°C (-4 to 140°F)
Dimensions (WxHxD)
304.4 mm (11.98") x 227.8 mm (8.97") x 42.5 mm (1.67")
Weight
1.66kg (3.66lb.)
Protocols
DoIP, PLC J2497, ISO-15765, SAE-J1939, ISO-14229 UDS, SAE-J2411 Single Wire Can(GMLAN), ISO-11897-2, ISO-11897-3, SAE-J2819 (TP20), TP16, ISO-9141, ISO-14230, SAE-J2610 (Chysler SCI), UART Echo Byte, SAE-J2809 (Honda Diag-H), SAE-J2740 (GM ALDL), SAE-J1567 (CCD BUS), Ford UBP, Nissan DDL UART with Clock, BMW DS2, BMW DS1, SAE J2819 (VAG KW81), KW82, SAE J1708, SAE-J1850 PWM (Ford SCP), SAE-J1850 VPW (GM Class2)

Download 

Accessories

احدث جهاز متوسط الاستخدام من شركة لانش بميزات عصريه حيث انه يدعم التحديث بواسطة الانترنت و فيه واي فاي مع شاشة لمس عالية الجوده

يفحص اهم الانضمه بالسيارة القير و الماكينه و الايرباق و البريك الكهربائي

و يعمل اعادة ضبط لستتة اشياء مهمه هي ضبط دواسة البترول و ضبط البريك الكهربائي و الستيرنج الكهربائي و غيار الزيات و ضبط ضغط اعجلات و ضبط البطاريه

يتم التحديث بكبسة زر بدون جهد فقط اضغط تحديث و تلقائيا يحدث و لاكن يشترط ربطه بالانترنت

فيه خاصية التقارير و خاصية حفض المعلومات و انه فيه المعلومات الحيه و الرسومات

و فيه خاصية شرح الاخطاء

لطلب الجهاز الامارات - الشارقه 00971501679410

CRP 233 is a handheld intelligent and networkable auto diagnostic tool features with OBD fill function and fast-test function of four major systems including Engine, Automatic Transmission, ABS and SRS for passenger cars.

Description

100% Original Launch CRP239 Code Reader

The New Launch CRP239 is now in the Philippines. Exclusively Distributed by: Veritek Incorporated.

Launch CRP239 Functions:

    1. OBDII diagnostic full function

    2. Multiple car models (covering over 30+ Car Brands from Asia, America and Europe).

    3. Support 4 Systems: Engine, Transmission, ABS, and Airbag.

    4. Basic diagnostic functions: read DTCs, clear DTCs, and read data stream

    5. Support DTCs help, data stream wave display, history data record and replay

    6. Support Multi-languages

    7. Online upgrade, you can download the latest version anytime anywhere.

Launch CRP239 Details:

Creader Professional 239 is an evolutionary smart solution for passenger car diagnosis. It inherits from LAUNCH  CRP 129, CRP233 and CRP 129E it has advanced diagnosing technology and is characterized by covering a wide range of vehicles, featuring powerful functions, and providing precise test result.

CRP239

 support all 

10 modes of OBDII test

 for a complete diagnosis. CRP 239 also supports the system diagnosis 

of ABS.SRS, ENG and AT system.

Launch CRP239 Language Support:

English
Spanish,
French,
German,
Italian,
Russian,
Japanese,
Korean,
Portuguese

Launch CRP239 Features:

1. Smart(Auto-Detect) Diagnosis:Once the tool and the vehicle are properly connected, the system starts auto-detect process. Once the whole process is successfully finished, a diagnostic report will be automatically generated and sent to your email box (if bound). 2.Manual Diagnosis:If Auto-Detect failure occurs, manual diagnosis is also available. Diagnosis functions include: Version Information, Read DTCs, Clear DTCs and Read Data Stream (supports 3 display modes: Value, Graph and Merged).

3.OBD II Diagnosis:10 modes of OBD II test are supported, including EVAP, O2 Sensor, I/M Readiness, MIL Status, VIN Info, and On-board monitors testing etc.

4. 5 Special Functions :Frequently used maintenance and reset items including Oil lamp reset, Electronic parking brake reset, Steering angle calibration,Tire pressure monitor system reset and Electronic throttle position reset can be done.

5. One-click Update:Let you update your diagnostic software and APK online. 6. Diagnostic History:This function provides a quick access to the tested vehicles and users can choose to view the test report or resume from the last operation, without the necessity of starting from scratch. 7. Diagnostic Feedback:Use this option to submit the vehicle issue to us for analysis and troubleshooting. 8. DTC Library:Allows you to retrieve the definition of the diagnostic trouble code from the abundant DTC database. 9. Displays battery real-time voltage once properly connected to the vehicle.

10 Modes of OBD 2:

Show current data
Show freeze frame data
Show stored Diagnostic Trouble Codes
Clear Diagnostic Trouble Codes and stored values
Test results, oxygen sensor monitoring (non CAN only)
Test results, other component/system monitoring (Test results, oxygen sensor monitoring for CAN only)
Show pending Diagnostic Trouble Codes (detected during current or last driving cycle)
Control operation of on-board component/system
Request vehicle information
Permanent Diagnostic Trouble Codes (DTCs) (Cleared DTCs)

Launch CRP239: List of Supported Vehicles

Audi
Benz
Bmw
Chrysler
Citroen
Daewoo
Fiat
Gm
Honda
Hyundai
Jaguar
Jpisuzu
Kia
Landrover
Mazda
Mitsubishi
Nissan
Opel
Peugeot
Porsche
Renault
Saab
Seat
Skoda
Smart(Smart)
Sprinter
Subaru
Suzuki
Toyota
Usaford
Volvo
Vw

Launch CRP239 Technical Specifications:

| | |
| --- | --- |
| LCD | 5" 720P IPS Touch Screen |
| RAM | 1GB |
| ROM | 8GB |
| OBDII Port Input Voltage | 9V-18V |
| DC Input Voltage | 5V |
| Storage Temperature | -20°C-10°C |
| Working Temperature | -10°C-50°C |
| Dimension | 228X125X34.5mm |
| Net Weight | <565g |

وصلة اوتيل المعروفه ل فحص السيارات هي عبارة عن جهاز مصغر الماكسيشيك او الماكسيكوم حيث ان هذه الوصله تفحص كل شيء و تمسح اخطاء كل شي و كل و ضائف ال او بي ديه فيها بشكل مجاني لسيارة واحده و يمكنك تطويرها لتشمل كل الانواع قادرة على اعطاذدء تقرير كامل بشكل ملف بي دي اف و تدعم لغات عدة ولاكن لا تدعم العربي

تعمل بالبلوتوث و تستطيع تنزيل البرنامج على جوالك سواء كان اندرويد او ابل اسم البرنامج MaxiAp200

قادرة على عمل ترسيت بشكل كبير مثل ريسيت غيار الزيت و الستيرنج الكهربائي و دواسة البترول و دبة البيئه و وضائف المفتاح ترسيت ضغط العجلات و ضبط البطاريه و برمجة فتحة السقف و الانوار الاماميه ترسيت و ترسيت المقاعد و تغيير حجم التيرات و البريك الكهربائي ... تقريبا ١٩ ترسيت مهمه تعملها قادرة على تكويد الانجيكترات

تدعم خاصية الشبك التلقائي حيث تتعرف على نوع السيارة بشكل اتو ماتيكي تدعم خاصية تسجيل المعلومات الحيه و تخزينها لاعادة عرضها باي وقت بشكل سهل

ببساطه نزل البرنامج من موبايلك ثم سجل و اعمل حساب دخول ثم اختار نوع سيارة و نزل برنامجها و ثم و صل الوصله بالسيارة و افتح السويتش مال السيارة و افتح الاعدادات و اعمل توصيل مع الوصله ثم ابداء بفحص و برمجة سيارتك

1. Simplified Edition of MK808 2. Convenient Usage: Bluetooth pairing 3. All OBDII functions are available and free 4. One free vehicle's software with the initial purchase 5. Support up to 19 specific functions, including Oil Reset, EPB, BMS, SAS, DPF, TPMS, IMMO, etc. 6. Expand coverage with additional in-app purchase 7. Auto VIN technology identifies vehicles automatically (AutoVIN Retrieval Boost in Effectiveness) 8. Generate repair reports of tested vehicles and support PDF format for easy sharing and printing 9. Keep records of vehicles tested previously 10. Multi-Languages Supported: English, traditional Chinese, French, German, Spanish, Portuguese, Dutch, Polish, Swedish, Korean, Japanese, Russian, Italian 1. BLUETOOTH CONNECTION: This portable OBD2 scanner is characterized by Bluetooth connection, and you can download the free APP "MaxiAP200" on your iOS or Android devices to get the car diagnosis going on without any worries about the compatibility. 2. VERSATILE CAR DIAGNOSIS: As an innovative obd2 scan tool, this AP200 includes but is not limited to OBD2 functions, it also provides users with a wide variety of reset services including Oil/EPB/BMS/TPMS/SAS Resets, DPF Regeneration and IMMO Service. 3. HIGH COST PERFORMANCE: This obd2 scanner offers one free vehicle-specific software allowing you to diagnose one car for free, and you need to spend only 21.99(Android) /21.99(iOS) buying 12-month use permission of one more car model. 4. SPECIAL AUTOVIN FEATURE: The Auto VIN function of the AP200 helps quickly reveal car's info, including the vehicle type, country of origin, engine size, etc. and the report about the car info can be transformed as PDF file for better PC Printing. 5. HISTORY RECORDING DISPLAY: While offering you detailed diagnostic result, this car scanner is capable of recording history diagnostic information and the history recordings can be used as an effective data reference in the period of car diagnosis. Descriptions: Autel, as one of the world's leading manufacturers in the automotive aftermarket, dedicates itself to developing professional diagnostic tools and translating global clients' needs into superior cost-effective and innovative products with strong R& D and production capabilities. Autel AP200, as an innovative Bluetooth OBD2 scanner, equipped with its own App - "Maxi AP200", complete OBD2 functions, along with various reset services (Oil/EPB/BMS/TPMS/SAS Resets, DPF Regeneration and IMMO Service etc.), is a compact option for family DIYers to troubleshoot vehicle's issues in no time. Features: l SUPERIOR SYSTEMS DIAGNOSES The active test used to access vehicle-specific subsystem and component tests. Erase the codes easily after DTCs retrieving and certain repairs have been carried out; Read DTCs from the vehicle's control systems to locate problem areas, and offer solutions; Live data shows each parameter item displayed in analog, text, waveform graph modes etc.; With superior systems diagnoses, this multipurpose obd2 scanner can be used to read all available systems' ECU information to facilitate the vehicle diagnosis. The complete systems vary from different cars and they usually include Engine, transmission, ABS, SRS, SAS, TPMS, EPB and Fuel systems etc. l ADVANCED RESET SERVICES: This Bluetooth OBD2 scanner is specially designed to provide you with quick access to the vehicle systems for various scheduled service and maintenance performances. There is some commonly-used special reset services are listed for your reference: IMMO Service - Disable the lost vehicle keys and program the replacement key fob. TPMS Reset –quickly look up the tire sensor IDs from the vehicle's ECU, as well as to perform TPMS replacement and sensor test. DPF Regeneration –Manage DPF regeneration, DPF component replacement teach-in and DPF teach-in after replacing the engine control unit. BMS Reset –Evaluate the battery charge state, monitor the close-circuit current, register the battery replacement, and activate the rest state of the vehicle. Oil Reset –Perform reset for the Engine Oil Life system, which calculates an optimal oil life change interval depending on the vehicle driving conditions and climate. EPB Reset –Maintain the electronic braking system safely and effectively by deactivating and activating the brake control system, setting brakes after disc or pad replacement, etc. SAS Reset –perform calibration for the Steering Angle Sensor, which permanently stores the current steering wheel position as the straight-ahead position in the sensor EEPROM. Vehicle Coverage: If you are not sure about the compatibility between this obd2 scanner and your car, please feel free to contact us. Notice: Pay 21.99(Android Device) or 21.99(iOS Device) for software of another specific vehicle, and then gain specified car's systems diagnoses and reset services Warm Tips: Welcome to get technical support via email/Q&A, or hotline on our official site, if you have any questions about the Autel AP200. Warranty: 12-month warranty for any quality problems Specifications: Communications: BL 4.2 Dual-Mode Wireless Frequency: 2.4 GHz Input Voltage Range: 9 VDC to 26 VDC Supply Current: 100 mA12 V Sleep Mode Current: 3 mA12 V Operating Temp.: 0°C to 50°C Storage Temp.: -20°C to 70°C Length\Width\Height: 59.2 mm (2.33") * 48.5 mm (1.91'') * 24

وصله ممتازة جداا تفحص جميع انواع السيارات و جميع الانضمه و تعمل وضائف خاصه ك تكويد الانجيكترات و ضبط البريك الكهربائي و الايرباقات و برمجة غيار الزيت و ضبط ضغط العجلات و دواسة البترول البطاريه و البريك الكهربائي و دبة البيئه

تغطي كميه كبيرة من السيارات الاسيويه و الاوروبيه و الامريكيه و الصينيه حتى

تحديث مجاني مدى الحياة

للطلب زورزنا في شركتنا او اطلبو عبر الواتس 00971501679410

HUMZOR NexzDAS ND306 Lite Full-System Diagnosis Tool NexzDAS Lite is the Professional Diagnostic Scan Tool trusted by mechanics and developed by Professional Engineer Team, which breaks the traditional limitations with the modality of VCI+APP and achieves convenient and efficient diagnosis. It maximumlly offer the perfect diagnostic solution for shops and technicians who demand unrivalled smart technology and smart repairs. Top 3 Reasons to Get HUMZOR NexzDAS ND306 Lite: 1. Comprehensive diagnostic tool for passanger cars, support most extensive coverage for more than 90 American, European, Asian.. 2. Support full system OBD2 diagnosis and 9 special resetting functions like Oil Reset ,TPMS reset, Injector Adjust, EPB, SRS, ABS Bleeding,Battery Change,Throttle Sensor,and so on, can meet all your need. 3. One-click update online

HUMZOR NexzDAS ND306 Lite Diagnosis Tool highlights:

1.High cost-effective configuration with VCI+App.

2.Bluetooth 4.2 connection, Android phone available.

3.Multi-model coverage for free download, Asia, Europe, America, etc. included.

4.Full-system diagnosis, quick scan for all the electronic systems of the car.

5.Professional diagnosis report offer you detailed inspection result for each DTC.

6.Customized special function provided for extra demand , such as Oil reset, ABS, TPMS, EPB, etc.

7.Powerful database supports online DTC inquiry.

8.Intelligent operation, one key record/ feedback/ update within App. HUMZOR NexzDAS ND306 Lite Basic Function List: Read Code Clear Code Live Data Freeze Frame Smog Check O2 Sensor Mode 6 MIL Status Vehicle Information Battery Test HUMZOR NexzDAS ND306 Lite Special Functions: Injector Coding: Diesel infector code need programming ID and parameters to the ECU for accurate communication and Injection control system ABS,Antilock Brake Reset: The auto bleed procedure is used on BOSH 5.3 equipped vehicles. This procedure used a scan tool to cycle the system solenoid valves and run the pump in order to purge the air from the secondary circuits. SRS Steering Angle Sensor Reset: Helps clear the facult steering angle sensor memories and plays an important role in the steering angle sensor calibration. Oil Service Light Reset: Allows you to perform reset maintencance mileage and data intervals for a new calculation of Engine Oil Life system once changed the oil. TPMS Tire Pressure Monitoring System Reset: Makes tpms sensor in displaying sensor IDs from the vehicle's ECU,inputting TPMS sensor replacement IDs and activate tpms sensors. TBA/TPS Throttle Body Alignment Reset: Vehicle's throttle position system sensor connected to the butterfly spindle and is primarily used to monitor the throttle position within an inner combustion engine.Due to its location,the throttle position sensor is able to effectively observe where the throttle butterfly valve is positioned. BRT Battery Mangement Service: Allows the scan tool to evaluate the battery charge state,monitor the close-circuit current,register the new battery replacement,and activate the rest state of the vehicle battery system. EPB Electronic Park Brake Reset: It is important in the maintenance of electronic braking system's safety and effciency when replace brake pad or motor. DPF Diesel Particulate Filter Reset: Specially works for Diesel Particulate Filter system with DPF regeneration,DPF component replacement teach-in and DPF teach-in after repalcing the engine control unit. Auxiliary Functions: One-Key DTC Query: powerful database available for you to search code definition and description. One-Key Data Manage: check the stored information at anytime and anywhere, both images and videos. One-Key VIN Query: search the car information online. Input the VIN or scan it directly. One-Key Feedback: Multi methods to contact us and feedback your questions by clicking the button at the top right corner. One-Key Update: No PC, no SD card. Get new version upgrade information in time and choose to update it at fast speed within App.

Vehicle Coverage(Download 170+ models for free in App Store)

American: GM, GMC, CHEVROLET, BUICK, HUMMER, SATURN, PONTIAC, CADILLAC, OLDSMOBILE, ASIAGM, FORD(EUROPE), FORD(AMERICA), Ford, Mercury, Lincoln, FORD(AUSTRALIA), MAZDA, CHRYSLER, JEEP, SCION,ACURA

European: VW, CVVW, AUDI, SEAT, SKODA, Bently, BUGATTI, LAMBORGHINI, BENZ, Smart, MAYBACH, BWM, MINI, ROLLS ROYCE, PORSCHE, PEUGEOT, CITROEN, OPEL, VAUXHALL, Renault, Dacia, Renault Samsong, JAGUAR, LANDROVER, SAAB, VOLVO, FIAT, LANCIA, ALFA ROMEO, ABARTH,  ASTON MARTIN, FERRARI, MASERATI

Asian:TOYOTA, LEXUS, HONDA, Nissan, Infiniti, MITSUBISHI, SUBARU, SUZUKI, ISUZU, FUSO, HYUNDAI, KIA, DAEWOO, SSANGYONG, PERODUA, PROTON, TATA, Mahindra, Maruti

Chinese:

 BYD, CHANGAN, CHANGHE, FOTON, GWM, HBSH, HUACHEN, WULING, CHERY, EMGRAND, ENGLON, GEELY, GLEAGLE, LIFAN, YUAN, RIICH, ZOTYE

Function Display

Full-system Diagnosis: 

Select vehicle model --- Select vehicle type --- Select Year --- Auto Scan --- Full-system Scan

Complete OBD2 Diagnosis

Read Code, Clear Code, Live Data, Freeze Frame, Smog Check, O2 Sensor, Mode 6, MIL Status, Vehicle Information, Battery Test

Resetting ( $10 for each one)

Oil Reset: Baic, BYD, Chery, FAW CAR, Greatwall, JAC, Luxgen, Soueast, Rover, ACURA, AUDI, BENZ, BESTURN, BENTLEY, BUICK, BUGATTI, BMW, CADILLAC, CHRYSLER, CITROEN, DACIA, DAEWOO, DODGE, FERRARI, FIAT, FORD, GM, HOLDEN, HONDA, HUMMER, HYUNDAI, INFINITI, ISUZU, JAGUAR, JEEP, KIA, LANDROVER, LAMBORGHINI, LEXUS, LINCOLN, MASERATI, MERCURY, MINI, MITSUBISHI, NISSAN, OLDSMOBILE, OPEL, PEUGEOT, PORSCHE, PONTIAC, RENAULT, ROLLS-ROYCE, ROMEO, ROVER, SAAB, SATURN, SCION, SEAT, SKODA, SMART, SUBARU, SUZUKI, TOYOTA, VAUXHALL, VOLVO, VW

TPMS: AUDI, BENZ, BUICK, BMW, CADILLAC, CHRYSLER, DODGE, FORD, GM, GMC, HONDA, HUMMER, HYUNDAI, INFINITI, JAGUAR, JEEP, KIA, LANDROVER, LEXUS, LINCOLN, MERCURY,MITSUBISHI,

NISSAN, PORSCHE, PONTIAC, SATURN, SCION, SGM, SUBARU, TOYOTA, VW

Injector Adjust: CITROEN,FIAT,HYUNDAI,JAGUAR,KIA,LANDROVER,MITSUBISHI,OPEL,SUBARU,VAUXHALL

EPB: BMW, CITROEN, DAEWOO, GM, HONDA, HYUNDAI, JAGUAR, KIA, LANDROVER, OPEL, PEUGEOT, RENAULT, SAAB, SUBARU, TOYOTA, VAUXHALL, VOLVO, VW

DPF: BMW, CITROEN, DAEWOO, JAGUAR, LANDROVER, OPEL, PEUGEOT, SUBARU, VAUXHALL

Battery Change: FORD, JAGUAR, LANDROVER, LEXUS, TOYOTA, VOLVO

ABS Bleeding: DAEWOO, JAGUAR, LANDROVER, OPEL, RENAULT

SAS: BAIC, BAOJUN, BYD, ZOTYE, Soueast, Haima, DF_FENG_XING, DF_FENG_SHEN,DF_XIAO_KANG, Chery, ROEWE, TRUMPCHE, Geely Emgrand, Geely Englon, Geely Gleagle, JAC, JMC, LIFAN, Greatwall, DAEWOO, SsangYong

Throttle Sensor:

 Baojun, BYD, ACURA, BMW, CHRYSLER, DAEWOO, BUICK, Cadillac, Chevrolet, Holden, Pontiac, Saturn, HONDA, JEEP, KIA, NISSAN, TOYOTA,VOLVO

Humzor NexzDAS Lite Special Functions HUMZOR NexzDAS ND306 Lite VW Control Units Coverage:

01-Engine Control Module 1 02-Transmission Control Module 03-Brakes 1 04-Steering Angle Sensor 05-Kessy 06-Seat Adjustment Passenger Side 07-Display Control Unit 08-Air Conditioning 09-Central Electrics 0B-Auxiliary Air Heater 0C-Rear Axle Steering 2 0D-Sliding Door Left 0E-Media Player Position 1 0F-Radio Tuner-Digital 10-Parking Assistance 2 12-Clutch Control Unit 13-Adaptive Cruise Control 14-Wheel Dampening Electronics 15-Airbag 16-Steering Column Electronics 17-Dash Board 18-Auxiliary Parking Heater 19-Gateway 1B-Active Steering 1D-Driver Identification 1E-Media Player Position 2 20-High Beam Assistance 22-All Wheel Control 23-Brake Boost 25-Immobilizer 26-Electronic Roof Control 27-Display Control Unit Reaer 28-Climate Control Unit Rear 29-Light Control Left 2B-Steering Column Locking 2D-Voice Amplifier ........

HUMZOR NexzDAS Lite Auxiliary Functions

One-Key DTC Query: nearly 40,000 database available for you to search code definition and description.

One-Key Data Manage: check the stored information at anytime and anywhere, both images and videos.

One-Key Car Inquire: search the car information online. Input the VIN or scan it directly.

One-Key Feedback: Multi methods to contact us and feedback your questions by clicking the button at the top right corner.

One-Key Update: 

No PC, no SD card. Get new version upgrade information in time and choose to update it at fast speed within App.

HUMZOR NexzDAS Lite APP Software Download: HUMZOR NexzDAS Lite APP Android HUMZOR NexzDAS Lite FAQ Q1:

Where to download APP?

A1:

For NexzDAS APP, please kindly search "NexzDAS" on Google Play or kindly scan the QR code below to download.

Q2:

How to connect the Bluetooth?

A2:

After plug into the VCI, open the NexzDAS App and click the Bluetooth icon at the upper right corner within App to connect it directly, the icon light will turn into blue which means connection succeeds. If it can not be connected the first time,please kindly exit the software completely and try again.

Q3:

Why cannot I binding the product, it shows serial number does not exist?

A3:

Please make sure you download the right software "NexzDAS" If the problem still exists, please contact us and offer your S/N for a check.

Q4:

Do I need to connect the PC to update?

A4:

No, just click "Me"'Upgrade' to complete the process within APP.

Q5:

Why there is nothing listed when I login, no models or functions?

A5:

Please click "Discover" "APP store" and choose download the models and functions you need.

Humzor NexzDAS App have been upgraded to version 3.9 (May 14th, 2019):

There have been an optimization and improvement on the followings: 1. The stability of software operation 2. Extensive support of Android system, 4.4 and above 3. Layout and beautification of UI Sincerely welcome you to install and experience it! The specific operations are as follows: 1. Remove the original 3.8 version App from your phone; 2. Search "NexzDAS" on Google Play, download and install it; 3. After installation, enter your registered email and password to log in (* models, function data do not need to be re-downloaded); Thank you for your support and feedback!

HUMZOR NexzDAS ND306 Lite vs Launch Easydiag 3.0

| | | |
| --- | --- | --- |
| Item Name | HUMZOR NexzDAS Lite | Launch Easydiag 3.0 |
| Image | | |
| Price | $99 | $109 |
| Free Software | Yes | No |
| Software Cost | $10 for 1 car brand | $50 for 1 car brand |
| Renewal Update Cost | $10 for 1 car brand | update $29.95 |
| Warranty | 2 Year Free Warranty | 1 Year Free Warranty |
| Operation System | Android | Android/IOS |
| Function | Full System Diagnosis | Full System Diagnosis |
| Vehicle Model Cover | American,Europan Asian,Australia | American,Europan Asian,Australia |
| Developer Function | $10 for 1 car special functions | $50 for 1 car special functions |

HUMZOR NexzDAS ND306 Lite Specifications

Operating System                          Android 5.0 and above Communications                            Bluetooth 4.2 Operating Voltage                         9~30V DC Operating Temperature                -20~70°C(14-158℉), Relative Humidity: < 90% Storage Temperature                    -40~85°C(-40-185℉), Relative Humidity: < 90% Average Power Consumption       <2W Dimension                                      97mm*47mm*26mm

HUMZOR NexzDAS ND306 Lite Package includes:

1pc x HUMZOR NexzDAS ND306 Lite Main Unit 1pc x USB Cable 1pc x Password 1pc x User Manual

It not only provides customers with professional key programming, but also the most needed special functions for workshop.

X-100 PAD is a tablet with the latest technologies to perform key programming, mileage adjustment, oil service light reset, timing belt service light reset, tire pressure warning light reset, EPB reset, throttle body reset, DPF reset, battery reset, steering angle calibration and OBD-II engine diagnosis. Communication is more stable than the old version.

هي ليست فقط من افضل الاجهزة ببرمجة المفاتيح الاحترافيه لا بل انها قادره على عمل قسم كبير من البرمجه الاحترافيه التي يحتاجها الميكانيكي في ورشته لضبط امور عده في السيارة  مثل ضبط غيار الزيت و التايمنج بيلت و برمجة عداد السيارة و ضبط ضغط العجلات و ترسيت البريك و ضبط دواسة البترول و ضبط دبة البيئه و ضبط البطاريه و الستيرنج الكهربائي و يقوم بفحص شامل للسيارة

Language: English, French, German, Norwegian, Russian, Persian, Arabic, Polish, Portuguese,Hindi

الغات التي يدعمها: الانجليزيه و الفرنسيه و الالمانيه و النرويجيه و الروسيه و الفارسيه و العربيه و البولنديه و البرتغاليه و الهنديه

Notice:         X-100 Pad is free update This pad does not support indian local cars It puts the VCI box into the tablet. The two-in-one, the communication is more stable.

ملاحضه: هذا الجهاز تحديثه مجاني

لا يدع السيارات الهنديه

Functions: 

Key programming

Oil Reset/Engine oil light reset

Odometer Adjustment

Tire Pressure Warning Light Reset (Manual Operation)

Timing belt light reset (Manual Operation)

EPB Electrical Parking Brake Adaptation

TPS Throttle Body Adaptation

Steering Angle Calibration

Battery Reset

PIN Code Reading

Hexadcimaleditor(Win Hex)

OBDII Diagnosis

Support the latest vehicles with CAN BUS and UDS protocol

Update Via WIFI(always equip your device with the latest software)

More…

الوضايف التي يقوم بها الجهاز

برمجة المفاتيح

ضبط غيار الزيت و اطفاء نور الزيت

ضبط عداد السيارات

ضبط ضغط العجلات

ضبط التايمنجبيلت

ضبط البريك الكهربائي

ضبط دواسة البترول

ضبط الستيرنج الكهربائي

ضبط البطاريه

يقراء البين كود

يتعامل و يعدل الهيكسا ديسيمال

يفحص جميع اجزاء السيارات و يشخص اعطالها

يدعم السيارات الحديثه بالكان بص و اليودي اس بروتوكول

تحديث بواسطة الواي فاي

Key Programming Features:

1.New keysprogramming

2. PIN Code reading with EEPROM

3.Hexadcimal editor(Win Hex)

4.Reads keys from immobilizer's memory

5.New immobilizerprogramming

6.Vehicle Identification Number programming

7.Reset ECM & reset immobilizer

8.New remote controller programming

9.With full and strong database for the most important vehicle makes

مميزات برمجة المفاتيح في هذا الجهاز

برمجة المفاتيح الجديده

قراءة البينكود من الايبروم

تعديل و تعامل مع الهيكساديسيمال

يقراء المفاتيح من ذاكرة الايموبلايزير

يبرمج على رقم الشصي

يبرمج العقل الرئيسي للسيارات و يبرمج المفاتيح

يبرمج ريموت السيارات

يحتوي على معلومات والكثير من السيارات ف الداتا بيس

Oil Reset Functions Feature: 

Innovative one-click oil reset for vw, for audi,for  b mw, mercedes seat, skoda, volvo, etc.

Support engine oil, spark plugs, front brake pads, back brake pads, air conditioner, brake liquid, coolant liquid, vehicle checking , etc. resetting for bmw. and the supported bmw models are F01/F02/F03/F04/F07/F10/F11/F12/F13/F18/F20/F30, etc.

Support Mercedes Benz new C class, E class models and for mercedes benz VITO/VIANO/SPINTER.

Support the lifespan percentage resetting of engine oil for B uick, C adillac etc.

Support P orsche cayenne, panamera till 2012

Support maintenance light reset for volvo, l and rover.

Oil service light resetcoverage 

America: B uick, C adillac, C hevrolet, Chrysler, C hevrolet/ G MC,  F ord/Mercury/Lincoln, Oldsmobile, P ontiac, Saturn, for G M, J eep and more…

European: VW, for Audi, P orsche, for B MW, for Mercedes-Benz, Volvo, L and Rover, Peugeot, Citroen, SAAB, Seat, Skoda and more…

Asia:Toyota/Lexus, N issan/Infiniti, for Honda, A cura, Isuzu, Chery, F ord Transit, Roewe, MG and more…

Odometer Adjustment: 

VW /for AUDI/SEAT/SKODA, B UICK, C ADILLAC, C HEVROLET, CHRYSLER, F ORD, MAZDA, N ISSAN, SUZUKI, KIA, HYUNDAI, JAGUAR, L AND ROVER, P ORSCHE and more…

EPB electrical parking brake adaptation 

vw ( R36, CC, Magotan etc.), for audi ( A4L, A6L, Q5 etc.), seat, skoda and more…

Tire pressure warning light reset (manual operation)

for mercedes-benz, for g m, vw, for bmw, toyota and more…

Timing belt light reset (manual operation)

Exhaust gas treatment (DPF) features

EEPROM adapter features: 

1. PIN Code Reading

2. ECU Initializing

3. Chip Programming

Vehicle Coverage: 

Asia: Toyota, Lexus, for Honda, A cura, Mazda, for N issan, Infiniti, Mitsubishi, Subaru, Suzuki, Kia, Hyundai, Daewoo, SSANGYONG, Proton, etc

Europe: for Audi, VW, Skoda, Seat, for P orsche, Opel, Citroen, Peugeot, Jaguar, for L and Rover, Lincoln, Renault, etc

America: for G M, C adillac, B uick, Chrysler, F ord etc

China: Great Wall, Chery, Brilliance-auto, Geely, LIFAN, HAFEI, CHANGAN, LANDWIND, BYD, BYD , JAC, etc.

Package list:   

1pc x X-100 Tablet 1pc x OBDII 16Pin Adapter 1pc x Honda-3 1pc x Kia-20 1pc x Kia/Hyundai-10 1pc x Power Adapter 1pc x EEPROM Adapter 1pc x EEPROM IC Board 1pc x EEPROM Package Box 1pc x Test Main Cable 1pc x Mirco USB Cable 1pc x User's Manual

Weight
غير محدد
غير محدد
غير محدد
غير محدد
غير محدد
غير محدد
Dimensions
غير محدد
غير محدد
غير محدد
غير محدد
غير محدد
غير محدد
Additional information
AUTEL MAXISYS MS909 ADVANCED DIAGNOSTIC TABLET WITH MAXIFLASH VCI