جهاز جالتيست لفحص الشاحنات والمعدات الثقيله
د.إ2,350.00
In Stock
Did you like this product? Add to favorites now and follow the product.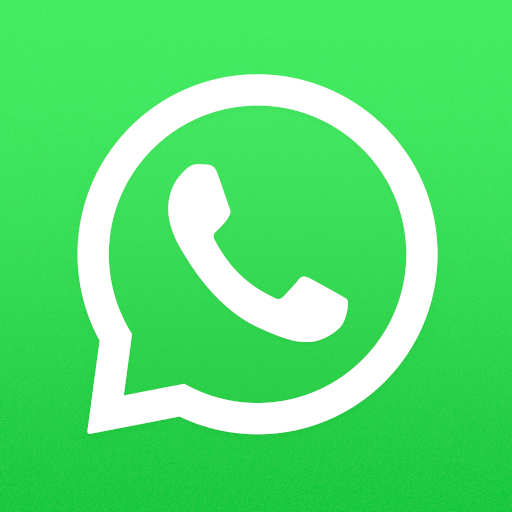 الوصف
جهاز جالتيست لفحص الشاحنات والمعدات الثقيلة والقوارب البحرية
فحص جميع انواع الشاحنات والمعدات من جهاز واحد
صناعه اسبانيه ذات جودة عالية مصنفة الاولي عالمياً في مجال الفحص عن بعد
معلومات غنية ومخططات فنية و تقنية بلغات متعددة تتضمن العربية والانجليزية
أسعار منافسة في الاسواق المحلية والعالمية
00971501679410
Sales@al-muhandes.com
جهاز جالتست الأسباني متعدد الماركات
جهاز واحد وبرنامج يدعم ماركات متعددة
يتميز جهاز جالتست بسهولة وسرعة الفحص والتشخيص
يعرض مخططات الكهرباء بطريقة مبسطة
– كشف الأعطال وعمل برمجه ومعيارات لكافة الشاحنات والمعدات التجاري.
عمل قاعدة بيانات بجميع معدات الشركة لمتابعة أعمال الصيانة والأصلاح
حفظ تقرير الفحص للأعطال وتقرير الصيانة الدورية.
جميع المعلومات الفنية لجميع أنواع السيارات وقائمة بجميع المكونات (حساسات – بلوف – رشاشات الديزل – جميع العناصر الكهربائية المتصله بوحدات التحكم) وصور بمكان كل عنصر ومعلومات الفنية لكل العناصر الكهربائية.
قائمة بجميع قطع الغيار لجميع أنواع الشاحنات.
فحص والكشف عن الأعطال بأدخال الأكواد فقط بدون فحص.
دمة مابعد البيع
Quick Comparison
Settings
جهاز جالتيست لفحص الشاحنات والمعدات الثقيله

remove

F7S-G Fcar both Cars and HD جهاز فحص السيارات و المعدات الثقيله

remove

Autel MaxiSys CV - Commercial Vehicle Diagnostics جهاز اوتيل سي في ل فحص الشاحنات

remove

Xtool PS90 PRO Heavy Duty جهاز اكس توول بي اس 90

remove

Xtool H6D Pro Hevy Duty جهاز اتش 6 دي برو

remove

G-Scan3 جهاز فحص السيارات الشامل

remove

Name
جهاز جالتيست لفحص الشاحنات والمعدات الثقيله

remove

F7S-G Fcar both Cars and HD جهاز فحص السيارات و المعدات الثقيله

remove

Autel MaxiSys CV - Commercial Vehicle Diagnostics جهاز اوتيل سي في ل فحص الشاحنات

remove

Xtool PS90 PRO Heavy Duty جهاز اكس توول بي اس 90

remove

Xtool H6D Pro Hevy Duty جهاز اتش 6 دي برو

remove

G-Scan3 جهاز فحص السيارات الشامل

remove

Image
SKU
Rating
Price

د.إ

2,350.00
Stock

In Stock

In Stock

In Stock

In Stock

In Stock

In Stock

Availability
In Stock
In Stock
In Stock
In Stock
In Stock
In Stock
Add to cart
Description
As a new member of Autel's MaxiSys family, the MaxiSys CV is built on the powerful MaxiSys 908 platform and provides a comprehensive diagnostic solution for virtually all commercial vehicles as well as machines made in North America, Europe and Asia. Offering advanced features and extreme ease-of-use, MaxiSys CV is the ideal solution for independent repair shops, owner-operators and various sized fleets seeking a single scan tool for all their professional heavy duty needs.

جهاز اكستوول بي اس 90 برو لفحص الشاحنات و السيارات الصغيرة معا حيث انه قادر على التعامل و فحص السيارات 12 فولت بكافة انواعها و المعدات الثقيله 24 فولت بما فيها الشاحنات و محركات لديزيل و معدات البناء و المولدات و ايضا المعدات الكهربائيه مثل الفورك ليفت و الرافعات 

تحديث مجاني 3 سنوات 

للطلب اتصلو على 00971501679410

شاهدو الفيديو بالاسفل و ايضا شاهدو فيديو ال بي اس 90 للشاحنات فقط و فيديو ال اتش 6 ايلايت

لان هذا الجهاز عبارة عن الجهازين بجهازواحد

Xtool PS90 and Xtool H6 Elite

PS90 Pro Car and Truck Diagnosis System

PS90 Pro is a high-end and new style auto diagnostic device developed by XTOOL based on Android system and Internet application. It combines the XTOOL Company's vast vehicle coverage, strong diagnostic functions, many special functions and modern high quality tablet together. PS90 has the application advantage of Internet, which sharing your diagnostic data, picture, video and searching relevant solutions and experience online.

XTOOL PS90 PRO Professional OBD2 diagnostic tool Main Functions For trucks: For car: You can chose your area before you start. America Car Models: For GM, For Chevrolet ,For GMC, For Ford, For Hummer , For Buck ,For Pontiac, For Cherysler, For Dooge, For Cadillac, For Saturn Europe Car models : For Landrover ,For VW, For Bentley, For Porsche, For Volvo, For Citroen, For Benz-Transporter , For Ford, For Smart, For Lamborghini , For Bugatti , For Seat, For Mini, For Jaguar, For Peugeot, For VAZ, For Opel, For Liaz, For Rolls-Royce, For Fiat , For Audi, For Lancia, For Skoda, For Renault, For Lamborghini, For Laucia, For VW-CV, For Romeo, For Abarth , For Maybach For Vauxhall, For BMW, For SAAB, For GAZ Australia Car models : For Holden , For Ford Asia Car models : For Honda ,For Lexis , For Mazda, For KIA, For Toyota, For Subaru , For Hyundai, For Daewoo, For Isuzu, For Scion , For Suzuki , For Acura, For Infiniti , For TLisuzu, For Nissan For Mitsubishi, For Luxgen, For Ssangyong China Car models: For Great Wall Motor ,For Chery , For Gonow Car, For Brilliance, For MG. For Lifan Cars For Geely Cars, For JAC, For BYD

Special Features: Wifi
Special Features: Bluetooth
Software Version: Newest
Material Type: Plastic
Item Type: Other
Power: W
Hardware Version: 2018
Electronic: Yes
Item Height: 23cm
Item Length: 32cm
Item Weight: 13kg
Brand Name: XTOOL
Voltage: V
Item Width: 11cm
Model Name: XTOOL PS90PRO
External Testing Certification: ce
Warranty: One Year Warranty
After-sale service: 24 hours Technical Support
Update: Life Time Free Update Online
Shipping: Fast and Timely
Language: English
Functions 1: DIAGNOSIS AND IMMOBILIZER
Functions 2: MILEAGE ADJUSTMENT AND SERVICE LIGHT RESET
Functions 3: TPS/Oil Resetting/EPB/TPMS/Airbag Reset/ECU Reset
Display: 9.7 inch LED, 1024x768P Resolution
Car Models: For Car and Truck

[embed]https://www.youtube.com/watch?v=OZvf3fueGek&t=91s[/embed] [embed]https://youtu.be/uHALbQicnFI[/embed] [embed]https://www.youtube.com/watch?v=nbsW2LCZKMk&t=126s[/embed]
Content

جهاز جالتيست لفحص الشاحنات والمعدات الثقيلة والقوارب البحرية

فحص جميع انواع الشاحنات والمعدات من جهاز واحد

صناعه اسبانيه ذات جودة عالية مصنفة الاولي عالمياً في مجال الفحص عن بعد

معلومات غنية ومخططات فنية و تقنية بلغات متعددة تتضمن العربية والانجليزية

أسعار منافسة في الاسواق المحلية والعالمية

00971501679410

Sales@al-muhandes.com

جهاز جالتست الأسباني متعدد الماركات

جهاز واحد وبرنامج يدعم ماركات متعددة

يتميز جهاز جالتست بسهولة وسرعة الفحص والتشخيص

يعرض مخططات الكهرباء بطريقة مبسطة

- كشف الأعطال وعمل برمجه ومعيارات لكافة الشاحنات والمعدات التجاري.

عمل قاعدة بيانات بجميع معدات الشركة لمتابعة أعمال الصيانة والأصلاح

حفظ تقرير الفحص للأعطال وتقرير الصيانة الدورية.

جميع المعلومات الفنية لجميع أنواع السيارات وقائمة بجميع المكونات (حساسات - بلوف - رشاشات الديزل – جميع العناصر الكهربائية المتصله بوحدات التحكم) وصور بمكان كل عنصر ومعلومات الفنية لكل العناصر الكهربائية.

قائمة بجميع قطع الغيار لجميع أنواع الشاحنات.

فحص والكشف عن الأعطال بأدخال الأكواد فقط بدون فحص.

دمة مابعد البيع

جهاز ال  اف كار اف 7 اس جي هو جهاز شامل يفحص السيارات الصغيرو و السيارات الشحن الثقيل ك الشاحنات و الباصات و عدد الحفر او ما يسمى بالحفارات و مكائن الديزيل و المعدات لزراعيه فهو جهاز شامل لكل السيارات 12 فولت و 24 فولت و بجميع انواعها اسيويه صينيه و كوريه و يابانيه و اوروبيه و امريكيه حتى الهنديه و الماليزيه و الاستراليه و بتحديث سنتان تتمدد احياننا ل 3 سنوات حسب العروض المتاحه من الشركه الصانعه كما و يدعم عدة لغات منها الغه العربيه و لاكن ليس بشكل كال لا بل بنسبه معقوله و ما يميز هذا الجهاز ان فيه معلومات عن اكثر من 200 نوع من المركبات عن كيفية تتبع الاخطاء و الصيانه و يدعم هذا الجهاز خاصية الشبك التلقائي و التعرف على السيارات

يقوم هذا الجهاز بفحص اعطال السيارات و كشفها و مسح الاعطال و الوضائف الخاصه جميعها كضبط دواسة البترول و ضبط الستيرنج الكهربائي و الكرانك شافت و برمجة القير  دبة البيئه و غيار الزيت و دواسة البترول و ضغط العجلات و ضبط الانوار و الابواب و الايرباقات و و و و

لطلب الجهاز اتصلو على 00971501679410

F7S-G

F7S-G,FCAR diagnostic tablet platform, based on Android system,built-in WiFi and Bluetooth, supporting powerful diagnostic functions and bidirectional special funciton, diagram wiring, remote support and online update, provides customers with all-in-one automotive diagnostic system.

Hardware

1. Extraordinarily powerful Cortex-A9 quad-core processor
2. 9.7" 1024x768 LED-backlit glossy Multi Touch capacitive display with IPS technology
3. Internal reliable and fast 32GB Solid State Drive for better performance
4. Built-in 5-megapixel rear camera with autofocus and flashlight
5. Dual-band (2.4 GHz & 5.0 GHz) 802.11n Wi-Fi to access your favorite web resources
6. Unique shop tough ergonomic design features strong rubber protection and housing;
7. Built-in rechargeable lithium-ion battery for up to 8 hours of continuous operation
8. USB, audio and auxiliary ports make it easy to connect accessories
9. The VCI connects to the main unit wirelessly with up to 230 meters working range

Software

1. Open source Android Operating System for fast boot-up and multitasking
2. Easy and intuitive navigation makes finding what you need simple and fast
3. Extensive vehicle coverage for more than 80 US, Asian and European commercial vehicle makes and machines
4. Complete capabilities for codes, live data, actuation tests, adaptations and ECU coding
5. Displays live data in text, graph, analog and digital gauge for easy data review and analysis
6. Configures display options, sets triggers, records and playbacks results with one touch
7. Records and playbacks live data to pinpoint troubles of sensors and components
8. Cloud-based Data Manager saves customer and vehicle records, scanner data and technician notes
9. Remote technical support for convenient demonstration, training and increased customer satisfaction
10. Prints out recorded data anytime and anywhere with Wi-Fi technology
11. Automatic Wi-Fi updates available in new software releases

| | |
| --- | --- |
| Operating System | Android™ 4.0, Ice Cream Sandwich |
| Processor | Samsung Exynos Quad-Core Processor 1.4GHz |
| Memory | 2GB RAM & 32GB On-board Memory |
| Display | 9.7 inch LED capacitive touchscreen with 1024x768 resolution |
| Connectivity | Ethernet: RJ45 Ethernet Connection WiFi (802.11 a/b/g/n) USB: 2.0 BT v.2.1 + EDR SD Card (Support up to 32GB) HDMI |
| Camera (rear) | Rear-facing, 5.0 Megapixel, AF with Flashlight |
| Sensors | Gravity Accelerometer, Ambient Light Sensor (ALS) |
| Audio Input/Output | Microphone Dual Speakers 4-Band 3.5 mm stereo/standard headset jack |
| Power and Battery | 11000 mAh 3.7 V lithium-polymer battery Charging via 12 V AC/DC power supply |
| Input Voltage | 12 V (9-24 V) |
| Power Consumption | 6.5 W |
| Operating Temp | -10 to 55°C (14 to 131°F) |
| Storage Temp | -20 to 70°C (-4 to 158°F) |
| Housing | Strong plastic housing with protective rubber boot |
| Dimensions | 300 mm (11.81") x 220 mm (8.66") x 50 mm (1.97") |
| Weight | NW: 1.42 kg (3.13 lb.), GW: 8.052 kg (17.75 lb.) |
| Protocols | SAE J1939; SAE J1708; Manufacturer customized J1939; Manufacturer customized J1708; KWP; VPW; UDS-CAN; CDL |

احدث جهاز من شركة اكستوول لفحص المعدات الثقيله بشاشه 10 انش و وصلة الشاحنات و كوابلها حيث يفحص الشاحنات بكل انواعها و مكائن الديزيل و معدات

البناء مثل      الجرافات و الكرينات و المولدات الكهربائيه و يفحص السيارات الكهربائيه

ارجو مشاهدة الفيديو بالاسفل

H6D Pro is the latest truck diagnosis platform made for technicians. It is an 10.1-inch industrial capacitive touch screen tablet with 4G RAM and 64G on-board memory. Adding DC / Type-C / VGA data transfer ports, it makes data transfer and image mapping more convenient and faster.

OEM-Level Software
Full Vehicles Coverage
Compatible with DOIP Protocol
Compatible with SAE J2434-1 and J2534-2
Special Functions
Full Vehicles Coverage
Full System Diagnosis
Live data stream

H6D Pro is the latest diagnosis platform made for technicians. It has a 10.1 – inch industrial capacitive touch screen tablet with 4G RAM and 64G On-board memory. USB3.0 data transfer port, it makes data transfer and image mapping more convenient and faster. With a 13, 00mAh battery, it has longer battery life. Based on the Android system, combined with OEM-level vehicle coverage, carried on a fashionable and beautiful tablet and brand-new interactions design.

Basic Functions

MCM Engine Management e.g Read fault codes, clear fault codes, Service Routines, Read Data Streams
Active tests;

Target Engine speed r/min
Exhaust brake solenoid valve
Engine stop forced drive
EGR position
Fuel leak Check
VNT Position %

Special Functions

Mechanical compression ration detection
Dynamic contrast measuring cylinder
Flow detection idle running amendments
Frequency Counter
Fuel Consumption
Injector Coding
DPF Regeneration
ERG leaning

VCI Diagnostic Box

Features and Advantages:

Display voltage, Bluetooth connection status, etc.
Work together with the extension cable and various types of connectors to communicate with vehicle diagnostic port
work together with DB9 male to USB3.0 cable to communicate with the tablet.

Accessories

Certificate of quality
Carton Box
User Manual
Micro USB Cable
Charger for Tablet

 اقوىاجهزة الفحص و البرمجة الشامل لجميع انواع السيارات جهازجيسكان 3 للسيارات الصغيره 12 فولت و الكبيرة 24 فولت

G-scan3 الجهاز الاصلي الوحيد في الاسواق كما انه جهاز الوكالات المعتمد للكيا و الهونداي

 G-scan3 كما اثبت جهاز جي سكان جدارته في قوة الفحص على السيارات الامريكية و الاوربي والياباني

  هو الجيل الثالث من اجهزة جيسكان العريقه حيث انه المطور من جيسكان 2

حيث ان شركة الجيسكان طورت الاصدارات القديمه من حيث الهاردوير والسرعه و النظام و الامكانيات و ان الجهازيبرمج اون لاين هيونداي و كيا

و ميزة الجيسكان عن باقي الاججهزة انه يمكن ان يعمل ك باس ثرو بمعنى انه اذا امتلكت اشتراك فورد او جي مثلا فيمكن ان يقوم الجي سكان مكان الوصله ولا داعي لشراء وصلة متخصصه لكل نوع من السيارات و بذالك تستطيع توفير مبالغ كبيرة جدا

تعمل شركة جيسكان حثيثا مع مرسيدس و بي ام لاطلاق برمجة اون لاين مجانييخلال الاشهر القادمه - انتضرو المفاجئه

باختصار يدعم جهاز الجيسكان وسائل الاتصال الوكيله

OEM supported vehicle communication protocol( نظام وكالات )

بعض ميزات جهاز G-scan3 :

1- جهاز فحص و برمجة شامل لجميع انواع السيارات اختصاصي في الكيا و الهونداي و قوي جدا على السيارت الامريكي و الاوربي و اليابانية و الكورية (القديم منها و الحديث )

- يفحص السيارات الكهربائية و الهايبرد و البنزين و الديزل (12-24 فولت)

- يفحص جميع كمبيوترات السيارة و حساساتها

- المحرك – جير –شصي – بودي

- System search

TCCs (Engine/AT)

 Transmission (ECT-SMT)

- Hybrid Vehicle

- Mild hybrid vehicle

- Hybrid vehicle Battery

- ABS/VSC/ARS

- Air suspension/TEMS/AHC

- Stabilizer

- Electric parking brake

- ARS(Active rear steer)

- SRS Airbag

- 4WD(4 wheel drive)

- EPS

- Radar cruis control

- Stop and Go

- VGRS (variable Gear ratio Steering)

- Immobiliser

- Precrash safety System

- IPA (Intelingent Parking Asist)

- Combination meter

- Air conditioner

- EMS (energy Management system)

- Motor Generator

- Milliwave radar

- LKA(lane keeping Assist)

- Active Stabilizer (rear)

- Body muti-system

جميع ما ذكر لديه امكانية DTC Analysis قراءة جميع الاعطال

DATA analysis قراءة البيانات الحية بما يسمى اللايف داتا

Actuation testلفحص الانظمة الكهربائيةSpecial function لبرمجة الانظمة التي تحتاج معايرة( لعمل اختبارات المشغلات المختلفة –عمل اختبار التسريب EVAP-EGT – عمل restting لكنترول الجير –تغريغ دائرة الفرامل ABSمن الهواء – برمجة بخاخات الديزل لكنترول المحرك – ضبط الاجزاء الالكترونية و برمجتها –ضبط اضاءة الزيوت لسيارة التي تحتاج لضبط الكتروني – امكانية تكويد المفاتيح المشفرة في حال توفر pin code و برمجة الريموت في حال عدم عمله

برمجة ستيرنج انجل-ABS LEANER- كبك الدعسة IDLE air control(throttle)- عمل learning coding ECU و البرمجيات المتعددة و المزيد المزيد من الميزات التي لم تذكر

- يمكنك اضافة ميزة الاوسيلسكوب والملتي ميتر التي تمكنك من عملية فحص الكويلات وقراءة ذبذبة البخاخات

- يدعم اللغة العربية

سهل الاستخدام فهو جهاز يعمل بنظام الاندرويد

الجهاز يتوفر فيه برنامج الدعم الفني عن بعد (teamviewer)

 امكانية تحديث مباشرة عن طريق الجهاز باستخدام ميزة WI F

يدعم الجهاز الغه العربيه و فيه تحديث مجاني سنه و ضمان سنه

Higher Performance CPU

Equipped with a powerful Samsung's Exynos 7420 Octa-core processor for an ideal management of workshop operations to keep all vehicle records, customer information, and other necessary images and data.

Smarter and Faster Operating System

Based on the Android 6.0 system provides improved user interface and experience for fast boot-up, multi-tasking, better networking and enhanced system security.

Capacitive Touch Screen on 10.1" LCD

User Interface through a capacitive touch screen technology provides the easiest and the most intuitive use of the diagnostic scan tools and its multiple functions. High resolution TFT screen offers greater readability and convenient touch-screen operation.

Extensive Storage Capability

The internal flash of 64GB accommodates software applications and data for all brands with room to spare, and the external memory space up to 128GB allows an extensive storage for saving images and recorded data.

Powerful Oscilloscope

Measures the voltage or amperage signals of the vehicle's sensors and actuator circuits to display these signals on the high resolution 4 trace scope.

Pre & Post Diagnostic Report

Designed to easily create a diagnostic report. The pre-scan report will highlight any issues that vehicles have, while the post-scan report will confirm that they have been resolved properly.

24V Commercial Vehicles

Designed to support the 24V commercial vehicles systems, make direct connection to the buses and trucks. (Not available for US and Canada)

Wireless Connectivity

Wi-Fi connection to the Internet allows for smart updates, quick feedback, TeamViewer support, wireless printing option, browsing and many more.

J2534 Pass-thru

Serves as a "Pass-thru" device for programming the ECUs on both Hyundai and Kia vehicles ( No domestic Korean vehicles, Only for U.S and Europe )

Rechargeable Battery

Equipped with a rechargeable 6300 Ah battery. Besides the possibility to use the G-scan without an external power supply for hours, it also enables the advanced diagnostic functions that need to crank the engine.

Specification

| Category | Specifications |
| --- | --- |
| CPU | Exynos 7420 Octa Core @ 2.1 GHz |
| Operating System | Android 6.0 |
| System Memory | Internal Flash 64GB, RAM 3GB |
| External Memory | Micro SD Card (max. 128GB) |
| LCD | 10.1" TFT (1280 x 800 pixel) |
| Input Devices | Capacitive Touch Screen, 3 Hard Keys (Power, Function 1, Function 2) |
| Camera | Rear 13MP, AF, Flash Light |
| Sound | Speaker(mono), Microphone and Earphone Jack |
| Rechargable Battery | Li-ion Polymer, 6300mAh (3.7V), Hard Pack |
| Operating Voltage | DC 9 ~ 30V |
| Sensors | Gyro-sensor, Acceleration sensor |
| Dimension | 304 x 208 x 35.5mm |
| External Port | USB 2.0 Host 1ea, Host & Slave 1ea |
| Video Out | HDMI |
| Network | RJ45 Ethernet, WiFi 802.11 a/b/g/n, Bluetooth 4.0 |

AC/DC Adapter

| Category | Specifications |
| --- | --- |
| Input Power | 100 ~ 240V AC |
| Frequency | 50 / 60 Hz |
| Input Current | 0.8 A |
| Output Voltage | 12V DC |
| Output Current | 3 A |

Diagnostic Report Function

Allows the users to create a report with Pre-scan and Post-scan result. Not only the users can save the reports as PDF file in G-scan 3's memory; also with a help of Bluetooth and Wi-Fi technology, users can simply print directly or send them to desired E-mail address.

J2534 Pass-thru

Supports ECU reprogramming on both Hyundai and Kia vehicles in J2534 pass-thru mode. It also operates as a J2534 pass-thru terminal for other vehicle manufactures supporting J2534 programming and diagnostics. This requires OEM-specific diagnostic software and the mode can be used by CAN-Bus, KWP2000, and ISO9141 protocols. ( exceptions may apply )

Simple Menu Structure

No hassles for locating the metal tag and finding the correct engine codes. Simply select the diagnostic connector type before selecting the system to test when testing Japanese vehicles. No model Code, No Engine Code, No detailed menu selections are required.

System Auto Search

No time consuming DTC search by "trial and error", G-scan provides auto search function that tries to communicate with "ALL" systems in the car automatically. It reports back with the available system list and the number of DTCs' of each system. ( Note : Not all vehicle selection menus provide the system and auto search )

Full Text Description

Thanks to screen control flesibility of Android system and its 1280 pixels wide screen, the full description of DTC codes and data parameter names are supported with G-scan. If longer than the screen, the full description appears in a pop-up window.

Flight Record & Graphical Display

Diagnostic data can be recorded on the road test while the car is running the real driving condition. And recorded data (Flight Record) can be replayed both on G-scan or the larger PC screen. Also, these data can be displayed in graphical waveforms.

Handwritten Memo & Instant Screen Capture

Press the "View Finder" button on the bottom right corner, the current screen play is captured immediately and you can put your own handwritten memos and drawings by using the fingers or stylus pen. The captured image and the memo are saved in the memory for your retrieval. You can either send the image data to a printer to print or transfer to the PC or phone via bluetooth pairing connection.

Self-Test Function

Many of field failures are found caused by the defective cable and connector, or the problems on the vehicle side. It gives huge impact on sales by causing complaints of the customers and negative influences by the unsatisfied users. G-scan provides "self-test function" that helps the users to determine whether the communication problem is caused by the base unit's internal hardware / software reasons or by the external factors. It helps you to keep focused on sales, not on taking care of grumbling customers.

Hyundai and KIA OEM S/W

Complete OEM software package is included (except ECU reprogramming), Select Hyundai or Kia from the Menu. Users can enjoy the complete function and performance of OEM tool for Korea's leading brands.

Data log and quick feedback support

In cases of communication or function failure, users can log the bi-directional data transmission between the tool and vehicle control systems. This log can be sent to the engineers through the log transfer function within the G-scan 3 device. The given data log files will be analyzed, feedback and patch file update may provided within 24 hours during workdays; when necessary.

Weight
غير محدد
غير محدد
غير محدد
غير محدد
غير محدد
غير محدد
Dimensions
غير محدد
غير محدد
غير محدد
غير محدد
غير محدد
غير محدد
Additional information
جهاز جالتيست لفحص الشاحنات والمعدات الثقيله
د.إ

2,350.00