Thinktool Mater Thinkcar Product range
thinkcar is one of the most advance Scanner and diagnostic Toll and the following are the main thinkdtool product
 Thinktool Stander
Thinktool Master
Thinktool Mater
Thinktool Master X
Thinktool max
Thinkcar prog 2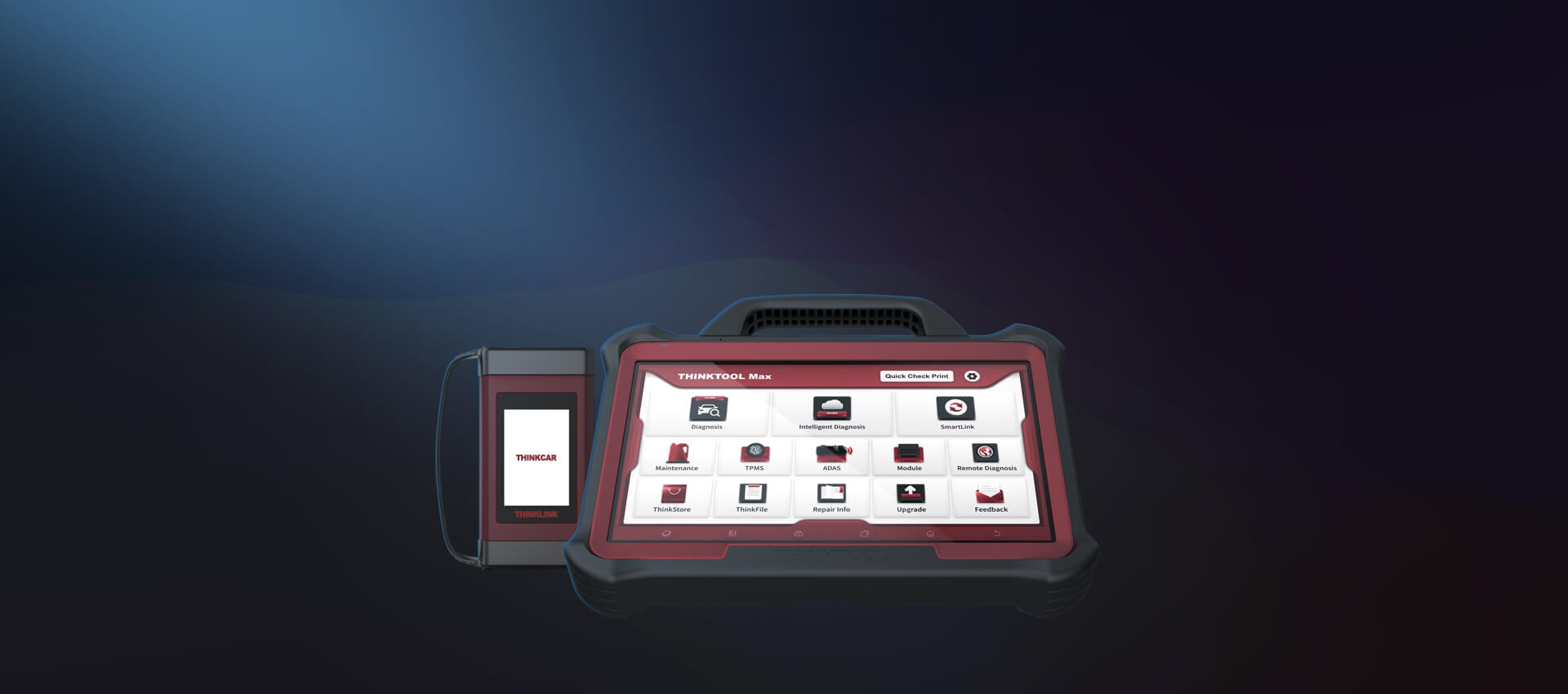 Thinktool Thinkcar Stander
Car Scanner and Diagnostic
Scanning and diagnostic and Fault Clearance
93 Brands Coverage, over 10000 Car Models Amirican, European , Asia, Japan Cars
28 Service reset
Life data and Freeze Data
Auto Vin
TPMS Programming
7″ Screen
Report Printing
Price is arount 3400 Dhs or SR
2. Thinktool Thinkcar Master
Car Scanner Diagnostic Tool for Garages and workshops
Full Scanning and diagnostic and Fault Clearance
Scanning and diagnostic and Fault Clearance
93 Brands Coverage, over 10000 Car Models Amirican, European , Asia, Japan Cars
35 Service reset
Life data and Freeze Data
Auto Vin
10″ Screen
BMW, Subaru, land rover, Mercedes Benze , Nissan, Porch, Seat and More
Topology test diagram for scanning and testing
you may add HD Module for 24 Volts for Turks, Buses, Engine, Generators, Machinery
10 additional modules Could be added like vedioscope, oscilliscope, Report Printer, Tourch , Thermal camera, Prog for Keyes, TPMS TSgun
Price 4900 Dhs or SR
3. Thinktool Thinkcar Matster 2
this is the new and advance model of Thinktool master and master X , its the best fit for Garages and workshops
Price is 5500 Dhs /SR
السعر حوالي 5500 درهم او ريال
4. Thinktool Master X
professional Car Scanner Diagnostic Tool for Garages and workshops
Full Scanning and diagnostic and Fault Clearance
Scanning and diagnostic and Fault Clearance
220 Brands Coverage, over 10000 Car Models Amirican, European , Asia, Japan Cars
35 Service reset
Life data and Freeze Data
Auto Vin
10″ Screen
Audi, BMW, FORD, LAND ROVER, Mazda, Mercedes-Benz, Nissan, Porsche, Seat, SGM, Skoda, Subaru, VW and more
report as Parcode through cloud
you may add HD Module for 24 Volts for Turks, Buses, Engine, Generators, Machinery
10 additional modules Could be added like vedioscope, oscilliscope, Report Printer, Tourch , Thermal camera, Prog for Keyes, TPMS TSgun
Price 7500  Dhs or SR
5. Thinktool Max
professional Car Scanner Diagnostic Tool for Garages and workshops
Full Scanning and diagnostic and Fault Clearance
Scanning and diagnostic and Fault Clearance
220 Brands Coverage, over 10000 Car Models Amirican, European , Asia, Japan Cars
35 Service reset
Life data and Freeze Data
Auto Vin
Comes with Smart Link VCI that Support many Protocols like DOIP, CAN FD, J2534, D-PDU
10″ Screen
Audi, BMW, FORD, LAND ROVER, Mazda, Mercedes-Benz, Nissan, Porsche, Seat, SGM, Skoda, Subaru, VW and more
report as Parcode through cloud
you may add HD Module for 24 Volts for Turks, Buses, Engine, Generators, Machinery
10 additional modules Could be added like vedioscope, oscilliscope, Report Printer, Tourch , Thermal camera, Prog for Keyes, TPMS TSgun
IP65 Protection that can handle even water spray
price 11000 dhs
6.Thinkcar prog 2
Advanced Key Fob Programmer and IMMO 
THINKCAR PROG2 is a powerful car key chip reading and writing anti-theft tool developed by THINKCAR. It's widely used in automotive electronics industry, auto repair shops, locksmith and professional mechanics.
Car Key Match
Remote Control Match
Read and write Key Chip Data
All-in-One Key Programmer –
– Support 1000+ ECU, MCU, EEPROM –
– Expanded EEPROM functions –
– Replace Anti-theft Device Parts
EEPROM reading and writing
On-board MCU reading and writing
Benz infrared key generation
Special key generation
BMW engine ins code reading
BMW cas4 + / FEM chip reading and writing
Gear Box Programming THINKCAR PROG2 supports Gearbox programming to restore the old gearbox data or replace the old gearbox to write the new data.