Key Master
In Stock
Did you like this product? Add to favorites now and follow the product.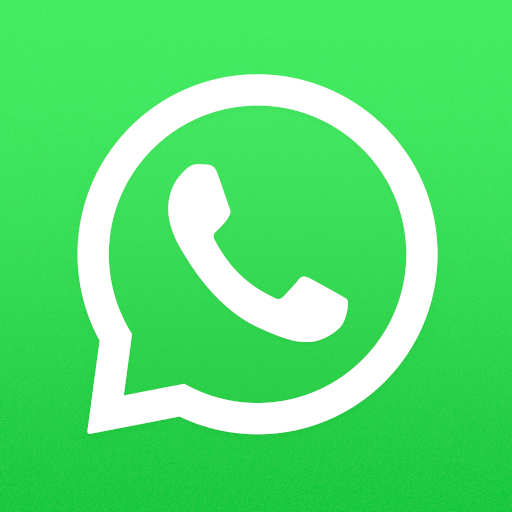 الوصف
هو جهاز جديد كليا يستخدم كجهاز محمول و سهل من شركة او بي ديه ستار
صمم هذا الجهاز بالاعتماد على المعايير الصناعيه و هذا الجهاز مزود بلوحة مفاتيح لتسهل عمله و تجعله رائع جدا
صنع من مواد ممتازة خصيصا ليتحمل ضغط العمل و يتحمل الصدمات
-يدعم عدة لغات
سريع جدا
يتحدث باستخدام شريحه
تصمصم حديث و عصري
يغطي انواع كثيرة جدا من السيارات انضر و طالع القائمه بالاسفل
الوضائف التي يقوم بها الجهاز
يقراء و يمسح الاخطاء
يمسح ذاكرة المفتاح
يبرمج المفاتيح بكل انواعها مثل السمارت او الذكيه و البركسوميتي و الفليب
يعرض المعلومات الحيه
يشغل الوحدات الخارجيه
يقراء المفاتيح المسجله بداخل نظان الايموبلايزير
يبرمج نظام الايموبلايزير الجديد
يبرمج عقل المحرك
يبرمج ارقام المفايح الميكانيكيه
يبرمج و يغير رقم الشاصي
ترسيت عقل الماكينه و ترسيت الايموبلايزير
يبرمج ريموتات السيارة
يقراء البين كود
يبرمج عداد السيارات عن طريق بورت الاوبيديه
يحتوي على داتا بيس لمعظم السيارات
يمكن تحديثه من تنزيل برنامج من موقع الشركه الصانعه
يقراء معلومات الشيب من الايموبلايزير و يعيد تهيئة الايموبلايزير
يبرمج البريك الكهربائي
يعمل ضبط غيار الزيت
و يبرمج البطاريه
Key Master is a completely new hand-held product launched by OBDSTAR.
It's design is fully based on industrial standard. It's deployed with bilateral keyboards, it is easy to operate. Meanwhile, it's appearance is processed by special material, and reaches to the shockproof level.
With Key Master, Without worries about Matching!
Key Master Auto Key Programmer is a kind of handheld device for programming keys in immobilizer units on vehicles. This scan tool has a simple and robust design, to make your vehicle service experience much easier!
●Multi-language environment can be applied in different countries and regions.
●The main unit system adopts ARM high speed chip to keep it running fast, stable and anti-jamming.
●Upgrade via SD card at any moment.
●Modern design and high-definition screen realize the integration of automotive industry and electronic information technologies and make auto diagnosis and key programming easier, practical and economical. Integrity structure design makes it crack resistance, shock resistance and durable.
●Industrial design ensures the tool work stably under tough environment, such as high and low temperatures.
一.Vehicle Coverage
BAIC, BENZ, BESTURN, BMW, BRILLIANE, BYD, CHANGAN, CHANGHE, CHERY, CHRYSLER(CHRYSLER/DODGE/JEEP), DFFENGSHEN, DFPV, FAW, FIAT, FORD/LINCOLN, GEELY/HUAPU/SQYL, GM(BUICK/CADILLAC/CHEVROLET/GMC/HUMMER), GREATWALL, HAFEI, HAWTAI, HIMIKO, HNMAZDA, HONDA/ACURA, HONGQI, HYUNDAI, ISUZU, JAC, JAGUAR, KIA, LANDROVER, LIEBAO, LIFAN, LUFENG, LUXGEN, MASERATI, MAZDA, MITSUBISHI, NISSAN/INFINITI, OPEL, PEUGEOT/CITROEN, PORSCHE, PROTON, QQROS, RENAULT, ROEWE/MG, SGMW, SMART, SSANGYONG, SUBARU, SUZUKI, TJFAW, TOYOTA/LEXUS, VW/AUDI/SKODA/SEAT, YOUNGLOTUS, ZZMAZDA, ZZNISSAN, ZOTYE;
Note: There would be some difference to software in different countries. If need more specific information, pls feel free to contact with us or our distributors in your aera.
And the more cars' software will be released.
二.Software update
Via official website : www.obdstar.com, Free update for 1 year (except special vehicles)
三.Language
English,simplified Chinese, traditional Chinese
四.Features
1. Read and clear fault codes;
2. Clear key memory;
3. Program keys,proximity keys,smart keys,flip keys;
4. Program aftermarket and OEM keys;
5. Display live data;
6. Component actuation;
7. Reads keys from immobilizer's memory;
8. New immobilizer programming;
9. New ECU programming;
10. New mechanical key number programming;
11. Vehicle Identification Number programming;
12. Reset ECU & reset immobilizer;
13. Easy to operate by the guided menu programming;
14. New remote controller programming;
15. Immo PINCODE reader;
16. Cluster Calibrate Via obd;
17. With full and strong database for the most important vehicle makes;
18. Upgradeable via web-based download;
19. EEPROM Chip read and Immobiliser initialization;
20. Electric Park Brake(EPB);
21. Oil/Service reset;
22. Battery matching.
五.Key Master English Version Configuration
1.Standard configuration:  Immobiliser + Cluster calibrate +EEPROM/PIC+OBDII;
2.Full configuration:  Immobiliser + Cluster calibrate +EEPROM/PIC+OBDII + EPB+Oil/Service reset+Battery matching;
Quick Comparison
Settings
Key Master

remove

Key Master DP Plus

remove

Thinkcar Prog 2 جهاز برمجة مفاتيح السيارات

remove

remove

V5.18 CN900 Mini Transponder Key Programmer Support Multi-Language for 4C 46 4D 48 G Chips

remove

Autel MaxiIM IM508 Advanced IMMO & Key Programming Tool جهاز اوتيل ل برمجة المفاتيح

remove

Name
Key Master

remove

Key Master DP Plus

remove

Thinkcar Prog 2 جهاز برمجة مفاتيح السيارات

remove

remove

V5.18 CN900 Mini Transponder Key Programmer Support Multi-Language for 4C 46 4D 48 G Chips

remove

Autel MaxiIM IM508 Advanced IMMO & Key Programming Tool جهاز اوتيل ل برمجة المفاتيح

remove

Image
SKU
Rating
Price
Stock

In Stock

In Stock

In Stock

In Stock

In Stock

In Stock

Availability
In Stock
In Stock
In Stock
In Stock
In Stock
In Stock
Add to cart
Description

جهاز برمجة المفاتيح Thinkcar Prog 2 مبرمجة مفاتيح متقدمة مصممى لقراءة وكتابة المفاتيح الخاصة بالسيارات. تعمل لمعظم أنواع السيارات بشكل سلس.

Smart CN900 Mini Transponder Key Programmer
Support Online update
Various types of vehicle anti-the fault detection, matching detection
Portable Super long standby
support four kinds of frequency 850/900/1800/1900MHZ
Support 11/12/13/33/T5/4C/4D/42/46/48/72G chip copy.
GSM/GPRS SIM
USB2.0, Bluetooth4.0

جهاز اوتيل ماكسي اي ام 508 لبرمجة المفاتيح بقدرة رهيبه و ايضا يفحص السيارات Autel MaxiIM IM508 is combining powerful immobilizer and key programming capabilities with advanced automotive diagnostics and service functions.
Content

هو جهاز جديد كليا يستخدم كجهاز محمول و سهل من شركة او بي ديه ستار

صمم هذا الجهاز بالاعتماد على المعايير الصناعيه و هذا الجهاز مزود بلوحة مفاتيح لتسهل عمله و تجعله رائع جدا

صنع من مواد ممتازة خصيصا ليتحمل ضغط العمل و يتحمل الصدمات

-يدعم عدة لغات

سريع جدا

يتحدث باستخدام شريحه

تصمصم حديث و عصري

يغطي انواع كثيرة جدا من السيارات انضر و طالع القائمه بالاسفل

الوضائف التي يقوم بها الجهاز

يقراء و يمسح الاخطاء

يمسح ذاكرة المفتاح

يبرمج المفاتيح بكل انواعها مثل السمارت او الذكيه و البركسوميتي و الفليب

يعرض المعلومات الحيه

يشغل الوحدات الخارجيه

يقراء المفاتيح المسجله بداخل نظان الايموبلايزير

يبرمج نظام الايموبلايزير الجديد

يبرمج عقل المحرك

يبرمج ارقام المفايح الميكانيكيه

يبرمج و يغير رقم الشاصي

ترسيت عقل الماكينه و ترسيت الايموبلايزير

يبرمج ريموتات السيارة

يقراء البين كود

يبرمج عداد السيارات عن طريق بورت الاوبيديه

يحتوي على داتا بيس لمعظم السيارات

يمكن تحديثه من تنزيل برنامج من موقع الشركه الصانعه

يقراء معلومات الشيب من الايموبلايزير و يعيد تهيئة الايموبلايزير

يبرمج البريك الكهربائي

يعمل ضبط غيار الزيت

و يبرمج البطاريه

Key Master is a completely new hand-held product launched by OBDSTAR. It's design is fully based on industrial standard. It's deployed with bilateral keyboards, it is easy to operate. Meanwhile, it's appearance is processed by special material, and reaches to the shockproof level. With Key Master, Without worries about Matching! Key Master Auto Key Programmer is a kind of handheld device for programming keys in immobilizer units on vehicles. This scan tool has a simple and robust design, to make your vehicle service experience much easier! ●Multi-language environment can be applied in different countries and regions. ●The main unit system adopts ARM high speed chip to keep it running fast, stable and anti-jamming. ●Upgrade via SD card at any moment. ●Modern design and high-definition screen realize the integration of automotive industry and electronic information technologies and make auto diagnosis and key programming easier, practical and economical. Integrity structure design makes it crack resistance, shock resistance and durable. ●Industrial design ensures the tool work stably under tough environment, such as high and low temperatures. 一.Vehicle Coverage BAIC, BENZ, BESTURN, BMW, BRILLIANE, BYD, CHANGAN, CHANGHE, CHERY, CHRYSLER(CHRYSLER/DODGE/JEEP), DFFENGSHEN, DFPV, FAW, FIAT, FORD/LINCOLN, GEELY/HUAPU/SQYL, GM(BUICK/CADILLAC/CHEVROLET/GMC/HUMMER), GREATWALL, HAFEI, HAWTAI, HIMIKO, HNMAZDA, HONDA/ACURA, HONGQI, HYUNDAI, ISUZU, JAC, JAGUAR, KIA, LANDROVER, LIEBAO, LIFAN, LUFENG, LUXGEN, MASERATI, MAZDA, MITSUBISHI, NISSAN/INFINITI, OPEL, PEUGEOT/CITROEN, PORSCHE, PROTON, QQROS, RENAULT, ROEWE/MG, SGMW, SMART, SSANGYONG, SUBARU, SUZUKI, TJFAW, TOYOTA/LEXUS, VW/AUDI/SKODA/SEAT, YOUNGLOTUS, ZZMAZDA, ZZNISSAN, ZOTYE; Note: There would be some difference to software in different countries. If need more specific information, pls feel free to contact with us or our distributors in your aera. And the more cars' software will be released. 二.Software update Via official website : www.obdstar.com, Free update for 1 year (except special vehicles) 三.Language English,simplified Chinese, traditional Chinese 四.Features 1. Read and clear fault codes; 2. Clear key memory; 3. Program keys,proximity keys,smart keys,flip keys; 4. Program aftermarket and OEM keys; 5. Display live data; 6. Component actuation; 7. Reads keys from immobilizer's memory; 8. New immobilizer programming; 9. New ECU programming; 10. New mechanical key number programming; 11. Vehicle Identification Number programming; 12. Reset ECU & reset immobilizer; 13. Easy to operate by the guided menu programming; 14. New remote controller programming; 15. Immo PINCODE reader; 16. Cluster Calibrate Via obd; 17. With full and strong database for the most important vehicle makes; 18. Upgradeable via web-based download; 19. EEPROM Chip read and Immobiliser initialization; 20. Electric Park Brake(EPB); 21. Oil/Service reset; 22. Battery matching. 五.Key Master English Version Configuration 1.Standard configuration:  Immobiliser + Cluster calibrate +EEPROM/PIC+OBDII; 2.Full configuration:  Immobiliser + Cluster calibrate +EEPROM/PIC+OBDII + EPB+Oil/Service reset+Battery matching;

من احدث اجهزة برمجة المفاتيح بنظام الاندرويد مصمم ليعمل بالانترنت بخلاصة خبرة شركة الاوبيديه ستار

يغطي كميه هائله من السيارات و يدعم خواص قويه جدا ليعطي نتائج دقيقه و مميزه حيث انه يفحص السيارات من خلال وصلة الاوبيديه و يكون قادر ان يتعامل مع جميع انظمة السيارات و جميع انواعها بما فيها الاسيويه و الاوروبيه و الامريكيه و اليابانيه و الكوريه

بالاستفادة من خاصية الانترنت التي يدعمها هذا الجهاز يوفر معلومات عن صيانة السيارات و الدعم عن بعد من الشركه الصانعه و تحديث بنقرة زر واحده فقط

خواص الهاردوير و مميزاتها

وصلة في سي اي حديثه

8 انش تش سكرين اي شاشة لمس

خاصية الشحن من السيارة و هو مربوط عليها

غلافه مدره و مدعم ضد الصدمات

يحتوي على سيميوليتر لسيارات التيوتا

يحتوي على مجموعة ال بي 1 و التي تحتوي على قارء الايبروم و وصلة الراديو و موجاتها و اداة تجديد المفاتيح

يحتوي على لوحتان الكترونيتان ال سي 1 و السي 2 ليقراء و يكتب ليقراء معلومات الوحات و يكتبها

يحتوي على الايمو كويل و الذي يساعدك لمعرفة فشل او عدم فعالية كويل السيارة بالاعتماد على الاشاره الصادره منها

يحتوي على كوابل الضروريه التي تقراء من عقل الماكينه

مميزات السوفتوير 

الايبروم

تجديد المفتاح

برمجة المفاتيح

برمجة الريموتات

برمجة عداد السيارة

تشخيص اعطال السيارة

وضائف خاصه لضبط اليارات مثل دواسة البترول و البريك الكهربائي و القير و دبة البيئه و و النجيكترات البترول و و البطاريه و وبرمجة عقل المحرك و وغيار الزيت و الستيرنج الكهربائي و و و

قدراته في عقل الماكينه

ينسخ عقل الماكينه الاصلي و يمكنك من تنزيله على عقل جديد

ينسخ على عقل جديد او حتى مستعمل

يقراء و ينسخ معلومات عقل الماكينه بدون ان تحتاج الى فكهما و بكفائه عاليه

يحل مشكلة تشغيل السيارة 

في هذه الايام كثير من انضمة السيارة كانضمة الصوت يتم تشغيلها بواسطة فولتيه محمله على اشارة شبكة الاتصال كان بص التي تربط انضمة السيارة و لاكن في بعض الاحيان يكون تشغيل هذي الوحدات من فولتيه منفصله

وجود هذه الانضمه هلى شبكة الاتصال يسبب عدم تشغيل السيارة خصوصا اثناء اصلاح هذه الوحدات من قبل الفنيين

بواسطة هذه الخاصيه التي يقدمها هذا الجهاز من شركة او بي ديه ستار يتمكن هذا الجهاز من تمثيل الاشارة اي انه يقوم بتمثيل اي سيميوليشن لهذه الاشاره الصادره من تلك الانضمه لخداع النظانم و تشغيل السيارة

هذه الوضيفه توفر مال كثير و تغني الفني عن شراء الوحدات المعطله لتكون جزء من شبكة الكان و تساهم بتشغيل السيارة و تحميه من ربط اسلاك كثيرة

اضافة المساعده للمستخدم

يحتوي معلومات عن السيارات المحدثه و اخطارك عن التحديثات التي تنتجها الشركه و الوضائف الجديده و ملاحضات مهمه لمساعدتك و الرسم البياني للتوصيلات الكهربائيه

الجهاز نفسه يعطيك معلومات عن التغطيه لمديلات السيارات الجديده و عن التحديثات المطروحه

This device is a new Android-based vehicle trouble diagnostic device developed for internet applications. It inherits from OBDSTAR advanced diagnosing technology and it is characterized by covering wide range of vehicles, featuring powerful function, and providing precise result. Through vehicle diagnostic OBD connector and variant mobile intelligent terminals, it achieves vehicle trouble diagnosis for full car model and full system vehicle.

Meanwhile, taking advantage of mobile internet, this device integrates more application and service, such as Maintenance Database, remote assistant, One Key Upgrade etc.

Hardware Advantages:

1. Built-in VCI box 2. 8-inch touchscreen 3. Charge directly via OBD interface 4. Practical and high-end gift box 5. Industrial design with silicone case 6. Back bracket design:prop on the steering wheel or stand on the table 7. With Toyota simulate key 1 8. P001 programmer: EEPROM adapter + RFID adapter + Key Renew adapter 9. Add the clip of reading SOP 8PIN EEPROM 10. C001/C002 circuit board to read and write chip data with welding 11. IMMO induction coil to detect the key induction coil failure of the vehicle. 12. Add wiring harness of ECU reading by OBD (for ECU cloning and switch activation)

Software Advantages: IMMO

: 1. EEPROM 2. Renew Key 3. Key programming 4. Remote programming

Cluster Calibrate:

 wild vehicle coverage, pls check the carlist

Diagnosis: 

realize all vehicle systems diagnosis

Special Functions

TPS/ABS/EPB/DPF/TPMS/SRS Reset/Fuel Injector/Gear Learning/Battery Matching/ECU Programming/Throttle Matching/ Oil/service reset/Steering Angle Reset/Remote Manual Setting/Electronic Steering Reset/CVT Learning/value Reset

ECU Clone

1. ECU Clone, means ECU duplication. The device copies all the data from the original vehicle ECU, and then writes all data copied into ECU with the same hardware to realize the same ECU function with the original vehicle. 2. Clone directly when replacing a new or a used ECU! Without online matching in 4S store or removal of ECU bonding wire for reading and writing! Directly write without dismantling OBD! 3. Three features for ECU Clone: A. Free of 4S online: break monopoly from 4S, benefiting automobile maintenance industry B. Simplified operation procedures: realize foolproof operation C. Non-dismantling with zero risks: read and write data without dismantling ECU

Switch Activation Function

(Today many instruments or audio of vehicles activate secondary power supply to go into power-on status by relevant module CAN communication on the vehicle, but sometimes an instrument or an audio is separated from vehicle CANBUS network, causing startup failure when it needs to be repaired by an auto technician. This function can simulate CAN communication to activate secondary power supply, so the instrument or the audio enters into power-on status. In this way, it not only can test and verify the instrument or the audio, but also save an enormous cost for an auto technician to purchase a large number of startup platforms of various vehicles and wiring harnesses!)

Add "Help" Functions

1. including built-in testable vehicle models, upgrade announcement, features, help notes and wiring diagrams, etc. 2. Carlist and upgrade announcement, all details are available on the device 3. Customers can look up the features or uniquely support functions on the device 4.  Help notes: built-in help notes for each model or function 5. Wiring diagrams: built-in ECU wiring diagrams, more intuitionistic and convenient

TECHNICAL PARAMETER

● Operation system: Android 5.1.1 ● CPU: Exynos4418  Dual Core ARM Cortex A9 ● Battery: 3700mA, rechargeable polymer lithium battery ● Extension memory card: 32G Micro SD (TF) card supported ● Memory capacity: 2GB ● Storage capacity: 32GB ● LCD: 8.0 inch ● LCD resolution: 1280*800 ● Touch screen: Capacitive touch screen ● Camera: 5 mega rear view camera ● Wi-Fi: supported ● Working temperature: -10℃  ~  55℃(14℉  ~  131℉ ) ● Storage temperature: -20℃  ~  70℃(-4℉  ~ 158℉ ) ● Weight: about 1.0 Kg ● Dimension: 254mm*174mm*35mm

CONFIGURATIONS A Package: 

Immobilizer+Special function(EEPROM+Key Renewing)Adapter(P001 programmer+C001circuit board+C002 circuit board+W001 cable+W002 data cable+W003 data cable+Toyota smart key Emulator)+others(Ignition coil+Remote tester)

B Package: 

Immobilizer+Special function(EEPROM+Key Renewing)+Mileage correction+Adapter(P001 programmer+C001 circuit board+C002  circuit board+W001 data cable+W002 data cable+W003 data cable+Toyota smarkt key Emulator)+others(Ignition coil+Remote tester)

C Package: 

Immobilizer+Mileage correction+Diagnosis+Special function (Oil rest +ABS+Battery matching+ECU programming+EPB+Throttle programming+Airbag rest+TPMS+Steering angle rest+OBDII+DPF+Injector code+Supension matching+Gear learning+CVT learning+EEPROM+Key renewing+ECU cloning)Adapter(P001 programmer+C001 circuit board+C002 circuit board+W001 data cable+W002 data cable+W003 data cable+Toyota smarkt key Emulator)+others(Ignition coil+Remote tester)

جهاز برمجة المفاتيح Thinkcar Prog 2 مبرمجة مفاتيح متقدمة مصممة لقراءة وكتابة المفاتيح الخاصة بالسيارات.

نقدم لكم THINKCAR PROG2 ، وهو مبرمج مفتاح متقدم وأداة IMMO مصممة لتلبية جميع احتياجات إلكترونيات السيارات الخاصة بك. إنه مبرمج رئيسي متعدد الاستخدامات يمكنه قراءة وكتابة رقائق المفاتيح ، واستبدال أجزاء جهاز مكافحة السرقة ، وأداء وظائف EEPROM الموسعة.

يتم استخدام THINKCAR PROG2 بشكل أساسي لقراءة وكتابة بيانات شريحة مفتاح السيارة ، بما في ذلك قراءة وكتابة EEPROM ، وقراءة MCU على متن الطائرة والكتابة ، وإنشاء مفتاح الأشعة تحت الحمراء من بنز، وتوليد المفاتيح الخاصة ، وقراءة رمز محرك BMW ، وقراءة رقاقة BMW cas4 + / FEM والكتابة وبرمجة مفاتيح السيارة وبرمجة علبة التروس والمزيد. بفضل توافقه الواسع، يدعم THINKCAR PROG2 أكثر من 1000 ECU و MCU و EEPROM ، مما يجعله مناسبًا تمامًا لمحلات إصلاح السيارات وصانعي الأقفال والميكانيكيين المحترفين.

تشمل ميزاته المتقدمة برمجة مفاتيح الأشعة تحت الحمراء لسيارات مرسيدس ، وإنشاء مفاتيح خاصة ، وقراءة رمز BMW INS لمحرك. يمكنك أيضًا استخدام وظيفة برمجة مفتاح السيارة لنسخ بيانات المفتاح القديم وكتابتها في مفتاح جديد لإنشاء نسخة مكررة. بالإضافة إلى ذلك ، يدعم PROG2 برمجة علبة التروس ، مما يسمح لك باستعادة بيانات علبة التروس القديمة أو استبدال علبة التروس القديمة ببيانات جديدة.

ثق في خبرة THINKCAR في صناعة السيارات لتجلب لك هذه الأداة القوية التي يمكنها قراءة مفاتيح السيارة وكتابتها وتعلمها بسهولة. استثمر في THINKCAR PROG2 لجميع احتياجات سيارتك.

منتج جديد من شركة او بي ديه ستار

صمم بشكل يتناسب مع الاستخدامات الصناعيه بحيث يتحمل الصدمات و الاستخدام اثقيل

يدعم برمجة العداد لسيارات كثيرة جدا و بشكل سهل عن طريق وصلة اة بي ديه السيارة

X300M is an another new product launched by OBDSTAR. It's designed completly according to industrial standard. It's easy to take away and shockproofed. ●Multi-language environment can be applied in different countries and regions. ●The main unit system adopts ARM high speed chip to keep it running fast, stable and anti-jamming. ●Upgrade via TF card at any moment. ●Modern design and high-definition screen realize the integration of automotive industry and electronic information technologies. Integrity structure design makes it crack resistance, shock resistance and durable. ●Industrial design ensures the tool work stably under tough environment, such as high and low temperatures. 1.Vehicle Coverage AUDI/VW/SKODA/SEAT、BENTLEY、BENZ、BESTURN、CHRYSLER(CHRYSLER/DODGE/JEEP)、CITROEN、FORD、FIAT、GEELY、GM(BUICK/CADILLAC/CHEVROLET/HUMMER)、GMC、GREATWALL、HYUNDAI、INFINITI、JAGUAR、KIA、LANDROVER、MAZDA、MITSUBISHI、NISSAN、OPEL、PEUGEOT、PORSCHE、PONTIAC、PROTON、RENAULT、ROEWE、SATURN、SMART、SSANGYONG、VOLVO  etc. If need more specific information, pls kindly contact with us or our distributor in your aera. And the more cars' software will be released. 2.Software update Via official website : www.obdstar.com, Free update for 1 year (except special vehicles) 3.Language English,simplified Chinese, traditional Chinese 4.Features 1. Cluster calibration (All cars can be adjusted Via obd); 5.X300M English Version Configuration 1.standard configuration: Cluster calibration+OBDII;

جهاز السي ان 900 هو جهاز رائع جدا لنسخ شيبات مفاتيح السيارات و يقراءها و ايضا يفك الشيبات المقفوله و يحسب البين كود لاكثر من 60 نوع من السيارات و يبرمج 71 نوع من المفاتيح الذكيه

Smart CN900 Mini Transponder Key Programmer

CN900 Mini is the replacement of CN900 Key Programmer that can easily hand-held, which can easily update online as CN900.

Language:

 English, Arabic, Russian, Spanish, Japanese, Portuguese, Turkish

CN900 Mini Highlights:

RFID identifly 125KHZ  134.2KHZ  13MHZ

RF data reception 27-900MHZ

RF radio frequency identification,support all kinds of remote controls

RF Data transmission, supports all kinds of remote control simulation test

Various types of vehicle anti-the fault detection, matching detection

Portable Super long standby

Support four kinds of frequency 850/900/1800/1900MHZ

GSM/GPRS SIM

USB2.0

Bluetooth4.0

As for the products improvements, specifications are subject to change

CN900 Mini can use CN5 Chip to copy Toyota G Chip and 4D Chip. 

(It requires token to copy Toyota G Chip, CN900 Mini has 12 tokens as default for G Chip, when you use it up, you can contact us to charge another 12 tokens for free. And for the next times will need to pay usd30 to get more tokens.)

CN900 Mini V5.18 Update:

TJECU MINI900 TOYOKEY OBD is newly confirmed to be able to write Toyota Smart card via OBD, it supports 3370-5290-A433-F433 types. (Update notice: TJECU next update plan is to initialize Toyota 0020 type of 8A smart card with all key lost)

CN900 Mini will Update to Copy 48 chip:

Smart CN900 Mini transponder Programmer:

1. Can directly copy 4C and other chips like Toyota 4d67.

2. Support copy 4D chips.

3. Can recognize locked ID48 and can unlock ID48.

4. Support copy 46 chips.

5. Support 72G chip.

CN900 MINI Firmware Update:

1. Download CN900 Update Tool 

here

2. Delete previous update file 3. Open the newest updater software 4. Click on update button 5. The main module of firmware is updating. Wait upgrade procedure conplete

CN900 MINI Main Features

Function 1:

1) Read out the chip code for 11 12 13 33 T5  40 41 42 44 45 46 48 4C 4D 8C and 8E chips. With the detail format for ID 48 and 4D Chips.

2) New identify functions for Toyota "G " chip key  (year: 2010) (Chip: 4D-72).

And it will show if the key is the main key or the vice key for Toyota, and later will add new identify function for the Chinese Car.

Function 2:

It can identify Toyota smart key, and read out the data.

Function 3:

It supports on copying the chips (11 12 13 33 T5 41 and 42) and parts of 44 and 45.

Using "FREE " dedicated chips can copy none battery 4C and 4D chips directly.(Remark :cn1(4C),cn2(4D) is the name of  special chip)

Function 4:

Connecting with Chinese PC software, it can save the read key code data unlimited.

Function 5:

Support on the chip programming: with the inner function of HITAGETI, it can write ID 46 Renault Crypto chips.

Function 6:

Without removing the ECU (Benz W140), it can start the chip.

Function 7:

It can unlock the 48 chips except the crypto lock 48 chips.

Function 8:

Support on the pin code calculating for Hyundai and Kia (before 07 year), by using the Last 6 Codes of VIN Number.

Function 9:

Support on starting the key and calculating the pin code for more than 60 kinds of cars.

Support on programming all kind of Fiat key, such as (11, 13 and 33), These 3 kinds of 48 chips anti-theft way.

Function 10:

It Upgrade to identify HONDA_46 CRV_46/CIVIC_46/ Mitsubishi 46

Ordinary 60 can be programmed to be 66/67/68/71/74

Function 11:

It Upgrade to copy CN1 (4C), CN2 (4D) chip .And size is 6mmX12mmX4mm

Support on the software update, such as adding new function for copying the induction card for Electronic Gate.

Function 12:

Can copy all ID46 chip:

BMW 46 chip,ACURA 46 chips,Honda CRV  FIT(NEW)  Accord(2008) Civic 46 chips;Mazda haima 46 chips;Mitsubishi 46 chips;Buick GMC CRUZE 46  chip. New Chery tiggo A3 46  chips; Nissan TIIDA TENNA LIVINA Sylphy  Nissan QASHQAI Q35 46 chip. Brilliance 46 chip.Peugeot/Citroen 307  206 -46 chips;Triumph  Senna 406 (2001year);Picasso 46 chip.Suzuki swifts  SX4  46 chip.Land Rover FREELANDER 46 chip. Geely dedicated 46 chip.

Function 13:

can copy 4D chip

Function 14:

Support 72G Chip copy.

Different Between Smart CN900 MINI and CN900: 1. CN900 mini inherited most of CN900's feature but mini one make car key copy easier without connecting with 4D, 46, G Decoder Cloner Box. 2. Mini CN900 comes with built-in battery, do not need to attach to the power adapter. 3. CN900 Mini support WiFi, Bluetooth and internet connection. The big size one do not support. 4. CN900/ND900 Mini replaces big CN900. Smart CN900 Mini Customer Feedbacks:

- Its confirmed cn900mini and toyokey can add 71 smart key I tried it today adding a smart key to a 2007 Toyota fitz with 71 chip and it worked like a charm - CN900 Mini 1.34.2.19 is confirmed to read diamond keys with EML 10030A chip. - Tested it on a Chevrolet Aveo 2012 - worked in seconds, no decoding. But that was to be expected. They use the easiest transponders. --I bought the cn900 mini and appropriate ID46 chips. (5.5 € /piece) Cloning worked for Astra H and Peugeot 307 -I still using version 1.13 and cloned few Opel 46 without hassle. -Can clone ALL ID46 chips, i.e clone ID46 for OPEL(Vauxhall)/Peugeot/Citroen. Never failed on id46 to someone. - I have copied about fifty ID46 keys with the CN900 mini successfully. Two times it failed (1x Renault Clio, 1x Opel Movano), because I can't sniff data from ignition. T5, 4C was never a problem. Sometimes it was not able to decode 4D. It starts decoding till 99 and then it stops. I use 4C/4D carbon and different CN chips from Ali. I don't know if original or not. They works all for me fine. Firmware is 1.13 I don't see a reason to upgrade. Add Toyota 71,74,8A Smart key ADD and DELETE via OBDII Add Toyota 71,74,8A Smart key all keys lost programming Add Toyota 8A smart key RENEW Add 8E Bank Data read, CS crypto Programming, CS Unlock Add Partial 48 Decoding and Copy. Shoddy 48 identification Add HITAG VAG identification I tried renewing 8A fob with no luckCN900 MINI Reviews:1). it reads and copies all 4C easy, 100% works. 2). Mine comes with 4D -decoder, it failed decoding most of the first time, but if you keep trying a couple of times, it will work eventually. the decoding time is   about 2~3 minutes. 3). it does NOT copy 46, and will never do without adding external box- 46 Cloner Box, e.g extra money. 4). CN1 and CN2 can be re-used over and over again, big plus when doing 4C eeprom production. 5). its size is same as carbon chip, you can put them into remote key. For some jobs I'd rather copying than programming. Minor extra cost but safer and quicker, move on to next job quicker. 6). It allows you to edit 4C / ID13 EEPROM data on screen, it helps me doing a lot of hard jobs like Toyota 4C , Honda red key systems.. 7). it reads Toyota Smart key data. 8). Touch screen and fast boot-up time in 10 seconds. 9)Meant to beat out the Handy Baby from the market, but as far I see without success. This one is the handheld version of the CN900, as the developers said with all of its abilities. Ok, this info comes from my dealer: the mini knows only 80% of the HB's work tested on real cars. If you have handy baby you don't need the cn. Price is around $190 with free shiping.

CN900 MINI Package Including:

1set x CN900 Mini

جهاز اوتيل ماكسي اي ام 508 لبرمجة المفاتيح هو اصدار جديد و محسن من جهاز ال اي ام 100

جهاز سريع و سهل الاستخدام و محمول باليد لبرمجة المفاتيح مع امكانية الفحص و البرمجه للسيارات مع الوضايف الخاصه

يعني برمجة مفاتيح + فحص شامل للسيارات + 22 وضيفه خاصه

بوجود وصلة ال اكس 200 يكون ال 508 يعمل كل برمجة المفاتيح التي يعملها ال 608 باستثناء المرسيدس الجيل الثالث و البي ام دبليو ال س أ اس 4 ليرنينج و الفولكس واجن و الاودي اضافة المفاتيح

يعني اذا انت لا تبرمج اوروبي يمكنك اخ ال 508 لان سعره تقؤيبا اقل من ال 608 ب الثلث تقريبا

تغطية برمجة مفاتيح و شيبات كبيره حيث يستطيع قرائة البن كود و ال سي اس للمفاتيح الضائعه و يعمل استخراج للمفاتيح و ليرنينج للمفاتيح و ليرننج للريموتات للبينز اف اي ام و ال بي دي سي و تهيئة ال اي سي يو و يدعم فولكس واجن و اودي اضافة مفاتيح ع

يعمل مع ال اكس بي 400 و بذالك يمكنك الاستفادة من الوضائف التي يقوم بها ال اكس 400

تحديث سنه و ضمان سنه

Original Autel MaxiIM IM508 ADVANCED IMMO & KEY PROGRAMMING Perfect Replacment of IM100  Autel MaxiIM IM508 is a fast, easy-to-use, and ultraportable immobilizer and key programming device. IM508 is capable of providing extraordinary service functions for the immobilizer system. Together with the ability to quickly diagnose all modules of the majority of the makes and models on the market, IM508 provides you with superior special functions. IM508 is the perfect solution for shops and technicians who demand affordable and powerful IMMO and diagnostic services. Autel MaxiIM IM508 Features:

---

COMPARISON WITH IM608: With XP200 Key Programmer, IM508 Key Programmer Tool has all IMMO functions as IM608 except for Benz 3rd Generation IMMO, BMW CAS4 Key Learning and VW/Audi MQB(VDD & JCI) Add Key, IMMO V A4/A5/Q5 2015+ Key Learning availability. With nearly 1/3 of its price, IM508 is a perfect affordable IMMO tool alternative for Autel IM608. IM508 is a professional automotive key programming tool that combines key programming, all car systems diagnosis and advanced service functions. COMPREHENSIVE IMMO & KEY CHIP PROGRAMMING: IM508 Diagnostic Scan Tool can perform: Read PIN/CS(All Key Lost), key generation, key learning, remote learning on Benz FEM/BDC Key Learning/ECU Adaptation, BMW CAS3/2 Key Learning, VW/Audi/Skoda/Seat IMMO III/IV/V Add Key, All Key Lost, IMMO ECU reset/adaptation/refresh/coding, Transpronder read & write, EEPROM/MCU read & write. Being compatible with XP400 Key Programmer, you may choose to upgrade its programming capabilities further with XP400. MOST USEFUL SERVICE FUNCTIONS: As a professional diagnostic scanner, IM508 comes with most useful service functions like Oil Reset, Reset Parking Brake Pads after replacement, SAS Calibration, TPMS Sensors ID Relearn, BMS and performing active tests to test the integrity or functionality of individual system or component. OE-LEVEL ALL MODULES DIAGNOSIS: Autel MaxiIM IM508 automotive scan tool can quickly diagnose all modules of more than 80 US, Asian and European makes and models on the market. To check compatibility with your vehicles, please send VIN to auteldirect@outlook.com or contact us through Q/A. With complete capabilities for codes, live data, ECU Info, adaptation, matching, coding and etc, IM508 is the perfect automotive diagnostic tool pick for technicians and mechanics. 12 MONTHS FREE SOFTWARE UPDATES: IM508 Key Programmer Scan Tool comes with 12 Months Free Software Updates and is backed by 45 Day Money Back Guarantee and 12 Months US Seller Warranty. Place your risk-free purchase now and start protecting your cars from being stolen! Multi-Language: Diagnosis menu language : English, French, German, Dutch, Polish, Swedish, Korean, Japanese, Russian, Italian, Traditional Chinese Immobilizer language: English Autel MaxiIM IM508 Function List:

---

All Systems Diagnostics AutoVIN / AutoScan Read / Erase Codes View, Record, Playback Live Data View Freeze Frame Data Shop and Data Manager Applications Key Read / Write EEPROM / MCU Read / Write Read PIN / CS (All Key Lost) Key Generation Key Learning Remote Learning Backup / Restore IMMO Data IMMO ECU Reset / Adaptation IMMO ECU Refresh / Coding BMW FEM / BDC Key Learning and ECU Adaptation VW / AUDI MQB Key Learning, 48 Transponder (96-bit) Add Key, All Key Lost, A6 All Key Lost, and More Professional Key Programmer Autel IM508 is a professional car diagnostic scanner that provides extraordinary service functions for the immobilizer system, including: immobilizer system status, key learning, key add, all keys lost, remote control learning, remote control add, chip read and write. It's a professional solution for car keys and remote controls and prevents your car from being stolen! Smart Mode & Expert Mode Smart Mode– accesses to a function menu where each function is configured as a smart guide system. Expert Mode– accesses to a function menu where each function is separated from each other. Most Commonly Used Reset Services Oil Rest Service: This function allows you to perform reset for the Engine Oil Life system, which calculates an optimal oil life change interval depending on the vehicle driving conditions and climate. The Oil Life Reminder must be reset every time the oil is changed, so the system can calculate when the next oil change is required. EPB Service: This function has a multitude of usages to maintain the electronic braking system safely and effectively. The applications include deactivating and activating the brake control system, assisting with brake fluid control, opening and closing brake pads, and setting brakes after disc or pad replacement, etc. SAS Service: Steering Angle Sensor Calibration permanently stores the current steering wheel position as the straight-ahead position in the steering angle sensor EEPROM. Therefore, the front wheels and the steering wheel must be set exactly to the straight-ahead position before calibration. TPMS Service: This function allows you to quickly look up the tire sensor IDs from the vehicle's ECU, as well as to perform TPMS replacement and sensor test. BMS Service: The BMS (Battery Management System) allows the scan tool to evaluate the battery charge state, monitor the close-circuit current, register the battery replacement and activate the rest state of the vehicle. DPF Service: This function is used to manage DPF regeneration, DPF component replacement teach-in and DPF teach-in after replacing the engine control unit. OE-Level All Systems Diagnosis Autel IM508 Car Scanner can perform OE-Level diagnosis on all car electronic systems like ABS, SRS, Engine, Transmission and etc and show live data of multiple sensors. It is compatible with more than 80 American, Asian and European makes and models. Auto Scan Technology The Autel IM508 professional OBD2 scanner comes with Auto Scan function that performs a comprehensive scanning over all the ECUs in the vehicle to locate systems faults and retrieve DTCs for efficient diagnosis. Live Data & Review Freeze Frame Data The IM508 car diagnostic scanner reads codes, show live data of multiple sensors in or graph or text, clears codes. The Review Data section allows you to playback the recorded data frames of live data streams. Remote Technical Support The Remote Desk application launches the TeamViewer Quick Support program, which is a simple, fast and secure remote control screen. You can use the application to receive ad-hoc remote support from Autel's support center, colleagues, or friends, by allowing them to control your MaxiIM tablet on their PC via the TeamViewer software. XP200 Key & Chip Programmer: XP200,and no vehicle connection is required.This application can access the key chip,read retrieve and write key information. Autel IM508 EEPROM Read/Write Supported Types

---

ATMEL AT24C01,AT24C02,AT24C04,AT24C08,AT24C16,AT24C32,AT24C64,AT24C128,AT24C256,AT24C512,AT24C1024,AT24C128_1.8 AT24C256_1.8,AT24C512_1.8,AT24C01A,AT25010,AT25020,AT25040,AT25080,AT25160,AT25320,AT25640,AT25128,AT25256 AT25512,AT25010_1.8,AT25020_1.8,AT25080_1.8,AT25320_1.8,AT25640_1.8,AT25128_1.8,AT25256_1.8,AT59C11,AT59C22 AT93C46A,AT59C13,AT93C46,AT93C46R,AT93C56,AT93C57,AT93C66,AT93C76,AT93C86 CATALYST CAT25C01,CAT25C02,CAT25C04,CAT25C08,CAT25C16,CAT25C32,CAT25C64,CAT25C128,CAT25C256 FAIRCHILD NM24C16U,NM24C16UT,NM24C17U,NM24C17UT,FM93CS46T MICROCHIP 85C72,85C82,85C92,25xx080,25xx160,25xx320,25xx640,25xx040_TSSOP,25xx320_TSSOP,25xx640_TSSOP,93C06,25xx040 93C46X,93C46A,93C46,93C46AX,93C46BX_93C46CX,93C56A,93C56,93C66A,93C66,93C76A,93C76,93C86A,93C86 NXP PCF8582C,PCF8594C,PCF8598C NATIONAL NM93C13,NM93C14,NM93CS06,NM93C14TM8,NM93CS46,NM93CS56,NM93CS66 OKI MSM16911 SONY CXK1011,CXK1012,CXK1013 Seiko S_24S45,S_24H30,S_24H30_SOP8,S_24H45,S_24H45_SOP8,S_24S30 ST M24C01,M24C02,M24C04,M24C08,M24C16,M24C32,M24C64,ST24x01/ST25x01,ST24x02/ST25x02,ST24x04/ST25x04 ST24x08/ST25x08,ST24x16,ST25x16,AT25040_1.8,AT25160_1.8,M95010,M95020,M95160,M95040,M95080,M35080,M95320 M95640,M95256,M95128,M95512,M93C46,M93C56,M93C66,M93C76,M93C86,M93S46,M93S56,M93S66 TOSHIBA TC89101,TC89102,TC89121,TC89122 TMC TMC93LC46,TMC93LC56,TMC93LC57,TMC93LC66,TMC93LC86 XICOR X5043,X5045,X25043,X25045,X24C44 9S12 Read/Write Supported Types FREESCALE MC9S12DG128 How to Update Autel MaxiIM IM508?

---

1.Make sure the Display Table is connected to power source with stable access to the Internet. 2.Tap the Update application button from the MaxiIM Job Menu;or tap the update notification message when received one;or tap the Update icon on Vehicle Menu in Diagnostics application.The Update application screen displays. 3.Check all available updates: ►If you device to update all the items of IMMO software,select IMMO Tab and then tap the Update All button;if you want to update all items of diagnostic software,select Diagnose Tab and then tap the Update All button. ►If you only want to update one or some of the item(s),tap the Update button on the right colum of the specific item(s). 4.Tap the Pause buttons to suspend the updating process.Tap Continue to resume the update and the process will continue from the pause point. 5.When the updating process is completed,the firmware will be installed automatically.The version will replace the older version. Autel MaxiIM IM508 vs. IM608 Comparison Chart:

---

You can refer to our offcial blog for more detailed information too: http://blog.uobdii.com/autel-maxiim-im608-vs-maxiim-im508-vs-auro-otosys-im600-vs-im100/ You can choose to upgrade IM508 programming capabilities with XP400 Autel MaxiIM IM508 FAQs:

---

Question 1:Does themaxim im508 program the smart key for the 2015 chrysler 200? Answer 1:   Yes, it can. Please check the detailed compatibility chart for your vehicle: https://pro.autel.com/measurecarAPP-1-2.html?m=94&operatorType=5&pageNo=0 Question 2: Can it do remote control learning? Answer  2: Yes, sure. IM508 Professional Key Programmer does come with this capability. Question 3: Can it read and clear abs codes? Answer 3: Yes, it sure does Question 4: Will the maxim508 program the smart key for 2000 toyota camry, 2002 dodge ram and 2007 chevy suburban? i tried following the link but it won't work. Answer 4: If not all keys lost, IM508 can add new keys to 2000 toyota camry, 2002 dodge ram and 2007 chevy suburban. Please refer to the links below: Question 5 : Can it do benz 3rd generation immo add key? Answer 5: No, it can't. Would recommend IM608 for this task. Autel MaxiIM IM508 Specifications:

---

Operating System:                   AndroidTM 4.4.4 Processor:                                Cortex-A9 processor (1.6 GHz) Memory:                                   32GB Display:                                     7-inch LCD capacitive touchscreen with 1024x600 resolution Connectivity:                            Mini USB 2.0 USB 2.0 Wi-Fi Micro SD card (supports up to 32GB) Sensors:                                    Ambient light sensor for brightness auto changing Audio Input / Output:             Input: N/A Output: buzzer Power and Battery:                 3.7 V/5000 mAh lithium-polymer battery, Charges via 5 VDC power supply Tested Battery Life:                 Around 4.5 hours of continuous use Battery Charging Input:         5 V/1.5 A Power Consumption:              500 mA (LCD on with default brightness, Wi-Fi on) @3.7 V Operating Temp.                     0 to 50°C (32 to 122°F) Storage Temp.                         -20 to 60°C (-4 to 140°F) Operating Humidity:              5% - 95% non-condensing Net Weight:                             788 g (2.42 lb.) Supported Automotive Protocols:

---

ISO9141-2, ISO14230-2,ISO15765, K/L-Line, Flashing Code, SAE-J1850 VPW,SAE-J1850 PWM, ISO11898 (Highspeed, Middlespeed, Lowspeed and Singlewire CAN, fault-tolerant CAN), SAE J2610,GM UART,UART Echo Byte Protocol, Honda Diag-H Protocol, TP2.0, TP1.6 Autel MaxiIM IM508 Package List:

---

MaxiIM IM508 Tablet XP200 Key Programmer AAC001–MED17 Cable Honda-3 Adaptor KIA-20 Adaptor KIA-10 Adaptor Mazda-17 Adaptor USB External Power Adapter Carrying Case Main cable Quick guide Mini USB Cable Carry Case

Contact Information: Whatsapp: +971501679410 Email: sales@Zebartech.com

Weight
غير محدد
غير محدد
غير محدد
غير محدد
غير محدد
غير محدد
Dimensions
غير محدد
غير محدد
غير محدد
غير محدد
غير محدد
غير محدد
Additional information
Key Master