G-Scan3 جهاز فحص السيارات الشامل
In Stock
Did you like this product? Add to favorites now and follow the product.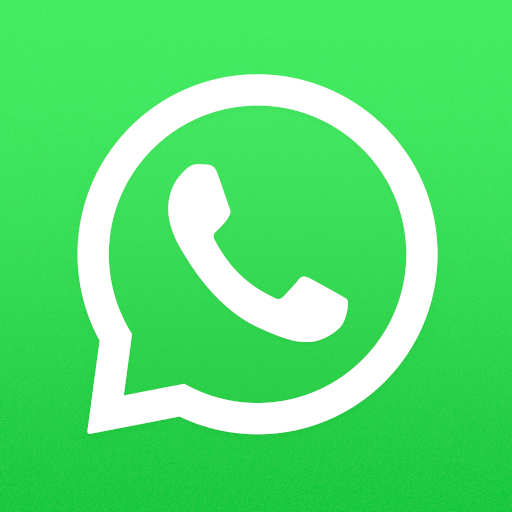 الوصف
 اقوىاجهزة الفحص و البرمجة الشامل لجميع انواع السيارات جهازجيسكان 3 للسيارات الصغيره 12 فولت و الكبيرة 24 فولت
G-scan3 الجهاز الاصلي الوحيد في الاسواق كما انه جهاز الوكالات المعتمد للكيا و الهونداي
 G-scan3 كما اثبت جهاز جي سكان جدارته في قوة الفحص على السيارات الامريكية و الاوربي والياباني
  هو الجيل الثالث من اجهزة جيسكان العريقه حيث انه المطور من جيسكان 2
حيث ان شركة الجيسكان طورت الاصدارات القديمه من حيث الهاردوير والسرعه و النظام و الامكانيات و ان الجهازيبرمج اون لاين هيونداي و كيا
و ميزة الجيسكان عن باقي الاججهزة انه يمكن ان يعمل ك باس ثرو بمعنى انه اذا امتلكت اشتراك فورد او جي مثلا فيمكن ان يقوم الجي سكان مكان الوصله ولا داعي لشراء وصلة متخصصه لكل نوع من السيارات و بذالك تستطيع توفير مبالغ كبيرة جدا
تعمل شركة جيسكان حثيثا مع مرسيدس و بي ام لاطلاق برمجة اون لاين مجانييخلال الاشهر القادمه – انتضرو المفاجئه
باختصار يدعم جهاز الجيسكان وسائل الاتصال الوكيله
OEM supported vehicle communication protocol( نظام وكالات )
بعض ميزات جهاز G-scan3 :
1- جهاز فحص و برمجة شامل لجميع انواع السيارات اختصاصي في الكيا و الهونداي و قوي جدا على السيارت الامريكي و الاوربي و اليابانية و الكورية (القديم منها و الحديث )
– يفحص السيارات الكهربائية و الهايبرد و البنزين و الديزل (12-24 فولت)
– يفحص جميع كمبيوترات السيارة و حساساتها
– المحرك – جير –شصي – بودي
– System search
TCCs (Engine/AT)
 Transmission (ECT-SMT)
– Hybrid Vehicle
– Mild hybrid vehicle
– Hybrid vehicle Battery
– ABS/VSC/ARS
– Air suspension/TEMS/AHC
– Stabilizer
– Electric parking brake
– ARS(Active rear steer)
– SRS Airbag
– 4WD(4 wheel drive)
– EPS
– Radar cruis control
– Stop and Go
– VGRS (variable Gear ratio Steering)
– Immobiliser
– Precrash safety System
– IPA (Intelingent Parking Asist)
– Combination meter
– Air conditioner
– EMS (energy Management system)
– Motor Generator
– Milliwave radar
– LKA(lane keeping Assist)
– Active Stabilizer (rear)
– Body muti-system
جميع ما ذكر لديه امكانية DTC Analysis قراءة جميع الاعطال
DATA analysis قراءة البيانات الحية بما يسمى اللايف داتا
Actuation testلفحص الانظمة الكهربائيةSpecial function لبرمجة الانظمة التي تحتاج معايرة( لعمل اختبارات المشغلات المختلفة –عمل اختبار التسريب EVAP-EGT – عمل restting لكنترول الجير –تغريغ دائرة الفرامل ABSمن الهواء – برمجة بخاخات الديزل لكنترول المحرك – ضبط الاجزاء الالكترونية و برمجتها –ضبط اضاءة الزيوت لسيارة التي تحتاج لضبط الكتروني – امكانية تكويد المفاتيح المشفرة في حال توفر pin code و برمجة الريموت في حال عدم عمله
برمجة ستيرنج انجل-ABS LEANER- كبك الدعسة IDLE air control(throttle)- عمل learning coding ECU و البرمجيات المتعددة و المزيد المزيد من الميزات التي لم تذكر
– يمكنك اضافة ميزة الاوسيلسكوب والملتي ميتر التي تمكنك من عملية فحص الكويلات وقراءة ذبذبة البخاخات
– يدعم اللغة العربية
سهل الاستخدام فهو جهاز يعمل بنظام الاندرويد
الجهاز يتوفر فيه برنامج الدعم الفني عن بعد (teamviewer)
 امكانية تحديث مباشرة عن طريق الجهاز باستخدام ميزة WI F
يدعم الجهاز الغه العربيه و فيه تحديث مجاني سنه و ضمان سنه
Higher Performance CPU

Equipped with a powerful Samsung's Exynos 7420 Octa-core
processor for an ideal management of workshop operations to keep all vehicle records, customer information, and other necessary images and data.

Smarter and Faster Operating System

Based on the Android 6.0 system provides improved user interface and experience for fast boot-up, multi-tasking, better networking and enhanced system security.

Capacitive Touch Screen on 10.1" LCD

User Interface through a capacitive touch screen technology provides the easiest and the most intuitive use of the diagnostic scan tools and its multiple functions. High resolution TFT screen offers greater readability and convenient touch-screen operation.

Extensive Storage Capability

The internal flash of 64GB accommodates software applications and data for all brands with room to spare, and the external memory space up to 128GB allows an extensive storage for saving images and recorded data.

Powerful Oscilloscope

Measures the voltage or amperage signals of the vehicle's sensors and actuator circuits to display these signals on the high resolution 4 trace scope.

Pre & Post Diagnostic Report

Designed to easily create a diagnostic report. The pre-scan report will highlight any issues that vehicles have, while the post-scan report will confirm that they have been resolved properly.

24V Commercial Vehicles

Designed to support the 24V commercial vehicles systems, make direct connection to the buses and trucks. (Not available for US and Canada)

Wireless Connectivity

Wi-Fi connection to the Internet allows for smart updates, quick feedback, TeamViewer support, wireless printing option, browsing and many more.

J2534 Pass-thru

Serves as a "Pass-thru" device for programming the ECUs on both Hyundai and Kia vehicles ( No domestic Korean vehicles, Only for U.S and Europe )

Rechargeable Battery

Equipped with a rechargeable 6300 Ah battery. Besides the possibility to use the G-scan without an external power supply for hours, it also enables the advanced diagnostic functions that need to crank the engine.

Specification

| Category | Specifications |
| --- | --- |
| CPU | Exynos 7420 Octa Core @ 2.1 GHz |
| Operating System | Android 6.0 |
| System Memory | Internal Flash 64GB, RAM 3GB |
| External Memory | Micro SD Card (max. 128GB) |
| LCD | 10.1″ TFT (1280 x 800 pixel) |
| Input Devices | Capacitive Touch Screen, 3 Hard Keys (Power, Function 1, Function 2) |
| Camera | Rear 13MP, AF, Flash Light |
| Sound | Speaker(mono), Microphone and Earphone Jack |
| Rechargable Battery | Li-ion Polymer, 6300mAh (3.7V), Hard Pack |
| Operating Voltage | DC 9 ~ 30V |
| Sensors | Gyro-sensor, Acceleration sensor |
| Dimension | 304 x 208 x 35.5mm |
| External Port | USB 2.0 Host 1ea, Host & Slave 1ea |
| Video Out | HDMI |
| Network | RJ45 Ethernet, WiFi 802.11 a/b/g/n, Bluetooth 4.0 |

AC/DC Adapter

| Category | Specifications |
| --- | --- |
| Input Power | 100 ~ 240V AC |
| Frequency | 50 / 60 Hz |
| Input Current | 0.8 A |
| Output Voltage | 12V DC |
| Output Current | 3 A |

Diagnostic Report Function

Allows the users to create a report with Pre-scan and Post-scan result. Not only the users can save the reports as PDF file in G-scan 3's memory; also with a help of Bluetooth and Wi-Fi technology, users can simply print directly or send them to desired E-mail address.

J2534 Pass-thru

Supports ECU reprogramming on both Hyundai and Kia vehicles in J2534 pass-thru mode. It also operates as a J2534 pass-thru terminal for other vehicle manufactures supporting J2534 programming and diagnostics. This requires OEM-specific diagnostic software and the mode can be used by CAN-Bus, KWP2000, and ISO9141 protocols. ( exceptions may apply )

Simple Menu Structure

No hassles for locating the metal tag and finding the correct engine codes. Simply select the diagnostic connector type before selecting the system to test when testing Japanese vehicles. No model Code, No Engine Code, No detailed menu selections are required.

System Auto Search

No time consuming DTC search by "trial and error", G-scan provides auto search function that tries to communicate with "ALL" systems in the car automatically. It reports back with the available system list and the number of DTCs' of each system.
( Note : Not all vehicle selection menus provide the system and auto search )

Full Text Description

Thanks to screen control flesibility of Android system and its 1280 pixels wide screen, the full description of DTC codes and data parameter names are supported with G-scan. If longer than the screen, the full description appears in a pop-up window.

Flight Record & Graphical Display

Diagnostic data can be recorded on the road test while the car is running the real driving condition. And recorded data (Flight Record) can be replayed both on G-scan or the larger PC screen. Also, these data can be displayed in graphical waveforms.

Handwritten Memo & Instant Screen Capture

Press the "View Finder" button on the bottom right corner, the current screen play is captured immediately and you can put your own handwritten memos and drawings by using the fingers or stylus pen. The captured image and the memo are saved in the memory for your retrieval. You can either send the image data to a printer to print or transfer to the PC or phone via bluetooth pairing connection.

Self-Test Function

Many of field failures are found caused by the defective cable and connector, or the problems on the vehicle side. It gives huge impact on sales by causing complaints of the customers and negative influences by the unsatisfied users. G-scan provides "self-test function" that helps the users to determine whether the communication problem is caused by the base unit's internal hardware / software reasons or by the external factors. It helps you to keep focused on sales, not on taking care of grumbling customers.

Hyundai and KIA OEM S/W

Complete OEM software package is included (except ECU reprogramming), Select Hyundai or Kia from the Menu. Users can enjoy the complete function and performance of OEM tool for Korea's leading brands.

Data log and quick feedback support

In cases of communication or function failure, users can log the bi-directional data transmission between the tool and vehicle control systems. This log can be sent to the engineers through the log transfer function within the G-scan 3 device. The given data log files will be analyzed, feedback and patch file update may provided within 24 hours during workdays; when necessary.
Quick Comparison
Settings
G-Scan3 جهاز فحص السيارات الشامل

remove

Humzor NexzDAS Pro Bluetooth 10inch Tablet Full System Auto Diagnostic Tool Professional OBD2 Scanner ف جهاز همزور نيكسداس فحص السيارات

remove

Humzor NexzDAS ND306 Lite Full-System Diagnostic Tool + Oil Reset + TMPS +EPB+ ABS+ SAS +DPF for Android

remove

Gscan 2 جهاز جي سكان ل فحص السيارات

remove

2020 Launch CRP239 Car Scanner جهاز لانش قارء الاخطاء

remove

Creader Professional 349 /CRP909

remove

Name
G-Scan3 جهاز فحص السيارات الشامل

remove

Humzor NexzDAS Pro Bluetooth 10inch Tablet Full System Auto Diagnostic Tool Professional OBD2 Scanner ف جهاز همزور نيكسداس فحص السيارات

remove

Humzor NexzDAS ND306 Lite Full-System Diagnostic Tool + Oil Reset + TMPS +EPB+ ABS+ SAS +DPF for Android

remove

Gscan 2 جهاز جي سكان ل فحص السيارات

remove

2020 Launch CRP239 Car Scanner جهاز لانش قارء الاخطاء

remove

Creader Professional 349 /CRP909

remove

Image
SKU
Rating
Price
Stock

In Stock

In Stock

In Stock

In Stock

In Stock

In Stock

Availability
In Stock
In Stock
In Stock
In Stock
In Stock
In Stock
Add to cart
Description
Humzor NexzDAS Pro is the high-end professional and intelligent diagnostic equipment newly released by Humzor. Featuring the powerful tablet with 10.1 inch screen and based on Android 7.0 multitasking operating system, it greatly provides a quick access to read/clear codes for all the available modules of wide vehicle makes, and offers the perfect diagnostic solution for mechanics who demand unrivaled OE level smart technology and smart repair.
Humzor NexzDAS ND306 Lite Diagnosis Tool breaks the traditional limitations with the modality of VCI+APP. It is compatible with Android phone, which achieves convenient and efficient diagnosis. It maximally offer the perfect diagnostic solution for shops and technicians who demand unrivalled smart technology and smart repairs.

جهاز G-Scan 2 (جي - سكان 2) لفحص وبرمجة السياراتالصناعة : كوري ضمان سنة ضد العيوب المصنعية الجهاز الخاص بفحص وبرمجة جميع انواع السيارات بالإضافة للبرنامج الأصلي الخاص بفحص وبرمجة سيارات هيونداي وكيا مقدم لمراكز فحص وصيانة السيارات الآن باللغه العربية لنسخ الشرق الأوسط بالإضافة للغة الإنجليزية التقليدية مع تحديث مباشر من الإنترنت

Content

 اقوىاجهزة الفحص و البرمجة الشامل لجميع انواع السيارات جهازجيسكان 3 للسيارات الصغيره 12 فولت و الكبيرة 24 فولت

G-scan3 الجهاز الاصلي الوحيد في الاسواق كما انه جهاز الوكالات المعتمد للكيا و الهونداي

 G-scan3 كما اثبت جهاز جي سكان جدارته في قوة الفحص على السيارات الامريكية و الاوربي والياباني

  هو الجيل الثالث من اجهزة جيسكان العريقه حيث انه المطور من جيسكان 2

حيث ان شركة الجيسكان طورت الاصدارات القديمه من حيث الهاردوير والسرعه و النظام و الامكانيات و ان الجهازيبرمج اون لاين هيونداي و كيا

و ميزة الجيسكان عن باقي الاججهزة انه يمكن ان يعمل ك باس ثرو بمعنى انه اذا امتلكت اشتراك فورد او جي مثلا فيمكن ان يقوم الجي سكان مكان الوصله ولا داعي لشراء وصلة متخصصه لكل نوع من السيارات و بذالك تستطيع توفير مبالغ كبيرة جدا

تعمل شركة جيسكان حثيثا مع مرسيدس و بي ام لاطلاق برمجة اون لاين مجانييخلال الاشهر القادمه - انتضرو المفاجئه

باختصار يدعم جهاز الجيسكان وسائل الاتصال الوكيله

OEM supported vehicle communication protocol( نظام وكالات )

بعض ميزات جهاز G-scan3 :

1- جهاز فحص و برمجة شامل لجميع انواع السيارات اختصاصي في الكيا و الهونداي و قوي جدا على السيارت الامريكي و الاوربي و اليابانية و الكورية (القديم منها و الحديث )

- يفحص السيارات الكهربائية و الهايبرد و البنزين و الديزل (12-24 فولت)

- يفحص جميع كمبيوترات السيارة و حساساتها

- المحرك – جير –شصي – بودي

- System search

TCCs (Engine/AT)

 Transmission (ECT-SMT)

- Hybrid Vehicle

- Mild hybrid vehicle

- Hybrid vehicle Battery

- ABS/VSC/ARS

- Air suspension/TEMS/AHC

- Stabilizer

- Electric parking brake

- ARS(Active rear steer)

- SRS Airbag

- 4WD(4 wheel drive)

- EPS

- Radar cruis control

- Stop and Go

- VGRS (variable Gear ratio Steering)

- Immobiliser

- Precrash safety System

- IPA (Intelingent Parking Asist)

- Combination meter

- Air conditioner

- EMS (energy Management system)

- Motor Generator

- Milliwave radar

- LKA(lane keeping Assist)

- Active Stabilizer (rear)

- Body muti-system

جميع ما ذكر لديه امكانية DTC Analysis قراءة جميع الاعطال

DATA analysis قراءة البيانات الحية بما يسمى اللايف داتا

Actuation testلفحص الانظمة الكهربائيةSpecial function لبرمجة الانظمة التي تحتاج معايرة( لعمل اختبارات المشغلات المختلفة –عمل اختبار التسريب EVAP-EGT – عمل restting لكنترول الجير –تغريغ دائرة الفرامل ABSمن الهواء – برمجة بخاخات الديزل لكنترول المحرك – ضبط الاجزاء الالكترونية و برمجتها –ضبط اضاءة الزيوت لسيارة التي تحتاج لضبط الكتروني – امكانية تكويد المفاتيح المشفرة في حال توفر pin code و برمجة الريموت في حال عدم عمله

برمجة ستيرنج انجل-ABS LEANER- كبك الدعسة IDLE air control(throttle)- عمل learning coding ECU و البرمجيات المتعددة و المزيد المزيد من الميزات التي لم تذكر

- يمكنك اضافة ميزة الاوسيلسكوب والملتي ميتر التي تمكنك من عملية فحص الكويلات وقراءة ذبذبة البخاخات

- يدعم اللغة العربية

سهل الاستخدام فهو جهاز يعمل بنظام الاندرويد

الجهاز يتوفر فيه برنامج الدعم الفني عن بعد (teamviewer)

 امكانية تحديث مباشرة عن طريق الجهاز باستخدام ميزة WI F

يدعم الجهاز الغه العربيه و فيه تحديث مجاني سنه و ضمان سنه

Higher Performance CPU

Equipped with a powerful Samsung's Exynos 7420 Octa-core processor for an ideal management of workshop operations to keep all vehicle records, customer information, and other necessary images and data.

Smarter and Faster Operating System

Based on the Android 6.0 system provides improved user interface and experience for fast boot-up, multi-tasking, better networking and enhanced system security.

Capacitive Touch Screen on 10.1" LCD

User Interface through a capacitive touch screen technology provides the easiest and the most intuitive use of the diagnostic scan tools and its multiple functions. High resolution TFT screen offers greater readability and convenient touch-screen operation.

Extensive Storage Capability

The internal flash of 64GB accommodates software applications and data for all brands with room to spare, and the external memory space up to 128GB allows an extensive storage for saving images and recorded data.

Powerful Oscilloscope

Measures the voltage or amperage signals of the vehicle's sensors and actuator circuits to display these signals on the high resolution 4 trace scope.

Pre & Post Diagnostic Report

Designed to easily create a diagnostic report. The pre-scan report will highlight any issues that vehicles have, while the post-scan report will confirm that they have been resolved properly.

24V Commercial Vehicles

Designed to support the 24V commercial vehicles systems, make direct connection to the buses and trucks. (Not available for US and Canada)

Wireless Connectivity

Wi-Fi connection to the Internet allows for smart updates, quick feedback, TeamViewer support, wireless printing option, browsing and many more.

J2534 Pass-thru

Serves as a "Pass-thru" device for programming the ECUs on both Hyundai and Kia vehicles ( No domestic Korean vehicles, Only for U.S and Europe )

Rechargeable Battery

Equipped with a rechargeable 6300 Ah battery. Besides the possibility to use the G-scan without an external power supply for hours, it also enables the advanced diagnostic functions that need to crank the engine.

Specification

| Category | Specifications |
| --- | --- |
| CPU | Exynos 7420 Octa Core @ 2.1 GHz |
| Operating System | Android 6.0 |
| System Memory | Internal Flash 64GB, RAM 3GB |
| External Memory | Micro SD Card (max. 128GB) |
| LCD | 10.1" TFT (1280 x 800 pixel) |
| Input Devices | Capacitive Touch Screen, 3 Hard Keys (Power, Function 1, Function 2) |
| Camera | Rear 13MP, AF, Flash Light |
| Sound | Speaker(mono), Microphone and Earphone Jack |
| Rechargable Battery | Li-ion Polymer, 6300mAh (3.7V), Hard Pack |
| Operating Voltage | DC 9 ~ 30V |
| Sensors | Gyro-sensor, Acceleration sensor |
| Dimension | 304 x 208 x 35.5mm |
| External Port | USB 2.0 Host 1ea, Host & Slave 1ea |
| Video Out | HDMI |
| Network | RJ45 Ethernet, WiFi 802.11 a/b/g/n, Bluetooth 4.0 |

AC/DC Adapter

| Category | Specifications |
| --- | --- |
| Input Power | 100 ~ 240V AC |
| Frequency | 50 / 60 Hz |
| Input Current | 0.8 A |
| Output Voltage | 12V DC |
| Output Current | 3 A |

Diagnostic Report Function

Allows the users to create a report with Pre-scan and Post-scan result. Not only the users can save the reports as PDF file in G-scan 3's memory; also with a help of Bluetooth and Wi-Fi technology, users can simply print directly or send them to desired E-mail address.

J2534 Pass-thru

Supports ECU reprogramming on both Hyundai and Kia vehicles in J2534 pass-thru mode. It also operates as a J2534 pass-thru terminal for other vehicle manufactures supporting J2534 programming and diagnostics. This requires OEM-specific diagnostic software and the mode can be used by CAN-Bus, KWP2000, and ISO9141 protocols. ( exceptions may apply )

Simple Menu Structure

No hassles for locating the metal tag and finding the correct engine codes. Simply select the diagnostic connector type before selecting the system to test when testing Japanese vehicles. No model Code, No Engine Code, No detailed menu selections are required.

System Auto Search

No time consuming DTC search by "trial and error", G-scan provides auto search function that tries to communicate with "ALL" systems in the car automatically. It reports back with the available system list and the number of DTCs' of each system. ( Note : Not all vehicle selection menus provide the system and auto search )

Full Text Description

Thanks to screen control flesibility of Android system and its 1280 pixels wide screen, the full description of DTC codes and data parameter names are supported with G-scan. If longer than the screen, the full description appears in a pop-up window.

Flight Record & Graphical Display

Diagnostic data can be recorded on the road test while the car is running the real driving condition. And recorded data (Flight Record) can be replayed both on G-scan or the larger PC screen. Also, these data can be displayed in graphical waveforms.

Handwritten Memo & Instant Screen Capture

Press the "View Finder" button on the bottom right corner, the current screen play is captured immediately and you can put your own handwritten memos and drawings by using the fingers or stylus pen. The captured image and the memo are saved in the memory for your retrieval. You can either send the image data to a printer to print or transfer to the PC or phone via bluetooth pairing connection.

Self-Test Function

Many of field failures are found caused by the defective cable and connector, or the problems on the vehicle side. It gives huge impact on sales by causing complaints of the customers and negative influences by the unsatisfied users. G-scan provides "self-test function" that helps the users to determine whether the communication problem is caused by the base unit's internal hardware / software reasons or by the external factors. It helps you to keep focused on sales, not on taking care of grumbling customers.

Hyundai and KIA OEM S/W

Complete OEM software package is included (except ECU reprogramming), Select Hyundai or Kia from the Menu. Users can enjoy the complete function and performance of OEM tool for Korea's leading brands.

Data log and quick feedback support

In cases of communication or function failure, users can log the bi-directional data transmission between the tool and vehicle control systems. This log can be sent to the engineers through the log transfer function within the G-scan 3 device. The given data log files will be analyzed, feedback and patch file update may provided within 24 hours during workdays; when necessary.

Humzor NexzDAS Pro Bluetooth 10inch Tablet Full System Auto Diagnostic Tool OBD2 Scanner Car Code Reader with IMMO/ABS/EPB/SAS/DPF/Oil Reset Top 10 Reasons to Choose Humzor NexzDAS Pro 1. 10.1 inch Tablet Bigger screen with smooth operation, quick access to smart diagnosis. Do not need to install the software, all have been done. 2. Full-system Diagnosis  Full-system quick scan for passenger cars, deep diagnosis on all the electronic systems of the car with detailed report, read/clear codes, live data, actuation test, etc. 3. Advanced Reset Service  Oil Reset, TPMS, ABS, SAS, TPS, DPF, EPB, Battery Test, Injector Adjust all included to meet your extra demands. 4. Professional Key Programming  Professional and convenient IMMO, add new key, erase keys, key programming, all key lost via OBD... 5. Wide Vehicle Coverage Powerfully support over 70 car brands, including American, European, Australian, Asian cars. 6. Free Download & Update Free download and update for wide vehicle models in the App Store of the software. No other fees with lifetime free upgrade with more powerful versions. 7. Compatible with Android Phone NexzDAS fully supports you to use it on both tablet and Android smartphone, perfectly achieve the conversion usage. 8. Multi-language Supported Switch the language you need within the App freely, English, Italian, German, Russian, French, Spanish, Polish, Traditional Chinese, more are under adding. 9. Continuously Releasing New Functions More advanced functions are under developing now for later release, such as ECU coding & programming, more supported models, etc. All free to update gradually. 10. User-friendly Experience Quick access to Remote Assistance, Feedback icon, VIN Query, DTC Query, Data Manage, Data playback, etc. fully provide you with intelligent and easy operation. Humzor NexzDAS Pro Function & Features 1. Full-System Diagnosis Quick Scan Read/clear codes for all systems, input the VIN and automatically recognize it, or manually select the vehicle model,type and year to start the quick scan for all the control units and get the inspection result with detailed DTC description. Actuation Test Carrying out tests on some components of the vehicle and access vehicle specific subsystems. It may vary by makes, models, types, years, thus only the available ones will be shown. Vehicle Coverage: America: For Buick,For Cadillac, For Chevrolet, For Chrysler, For Ford, For GM, For GMC, For Hummer, For Jeep, For Lincoln, For Mercury, For Saturn, For Pontiac, For Oldsmobile, For Scion Europe: For Abarth, For Alfa Romeo, For Aston Martin, For Audi, For Bentley, For Benz, For BMW, For Bugatti, For Citroen, For CVVW, For Dacia, For Ferrari, For Fiat, For Ford, For Jaguar, For Lamborghini, For Lancia,For Landrover, For Maserati, For Mini, For Opel, For Peugeot, For Renault,For Rolls Royce,For Saab, For VW, For Seat, For Skoda, For Smart, For Vauxhall, For Volvo Asia: For Acura,For Daewoo, For Honda, For Hyundai, For Infiniti,For Isuzu, For Kia, For Lexus, For Mazda, For Mitsubishi, For Nissan, For Renaultsm, For Ssangyong, For Subaru, For Toyota, For Suzuki China: For BYD, For Changan, For Changhe,For Chery, For Emgrand, For Englon, For Foton, For Geely,For Gleagle, For GWM,For HBSH, For Huachen,For Riich, For Wuling, For Yuan,  For Zotye Australia:  For Ford, For Holden More Models Coming Soon... 2. Special Functions  Note:These special functions are not for all car models, if you are confused, please send me your car model and we will check it for you. Oil Reset:Allows you to perform reset maintenance mileage and data intervals for a new calculation of Engine Oil Life system once changed the oil. TPMS Reset:Makes TPMS sensor in displaying sensor IDs from the vehicle's ECU, inputting TPMS sensor replacement IDs and activate TPMS sensors. Injector Adjust:Diesel injector code need programming ID and parameters to the ECU for accurate communication and Injection control system EPB Reset:It is important in the maintenance of electronic braking system's safety and efficiency when replace brake pad or motor DPF : Specially works for Diesel Particulate Filter system with DPF regeneration, DPF component replacement teach-in and DPF teach-in after replacing the engine control unit. TPS/Throttle Sensor : Vehicle's throttle position system sensor connected to the butterfly spindle and is primarily used to monitor the throttle position within an inner combustion engine. Due to its location, the throttle position sensor is able to effectively observe where the throttle butterfly valve is positioned. ABS Bleeding : The auto bleed procedure is used on BOSH 5.3 equipped vehicles. This procedure uses a scan tool to cycle the system solenoid valves and run the pump in order to purge the air from the secondary circuits. SAS Reset: Helps clear the fault steering angle sensor memories and plays an important role in the steering angle sensor calibration. Battery Change: Allows the scan tool to evaluate the battery charge state, monitor the close-circuit current, register the new battery replacement, and activate the rest state of the vehicle battery system Humzor NexzDAS Pro Vehicle Coverage:

| | |
| --- | --- |
| Oil Reset | For Baic,For BYD, For Chery, For FAW Car, For Greatwall, For JAC, For Luxgen, For Soueast, For Rover, For Besturn,For Toyota, For Scion, For Lexus,For Honda,For Acura,For Nissan,For Infiniti,For Isuzu,For Mazda,For Subaru,For Suzuki,For Mitsubishi, For Kia,For Hyundai,For Daewoo,For VW,For Audi,For Seat,For Skoda,For Bentley,For Lamborghini,For Bugatti,For Benz, For Smart,For BMW,For Mini,For Rolls-royce,For Renault,For Dacia,For Opel,For Vauxhall,For Jaguar,For Landrover, For Peugeot,For Citroen,For Ferrari,For Maserati,For Porsche,For Romeo,For Rover,For Saab,For Volvo,For Fiat,For GM, For Chevrolet,For Buick,For Hummer,For Saturn,For Pontiac,For Cadillac,For Oldsmobile,For Ford,For Lincoln,For Mercury, For Chrysler,For Jeep,For Dodge,For Holden |
| TPMS Reset | For Audi, For Benz, For Buick, For BMW, For Cadillac, For Chrysler, For Dodge, For Ford, For GM, For GMC, For Honda, For Hummer, For Hyundai, For Infiniti, For Jaguar, For Jeep, For Kia, For Landrover, For Lexus, For Lincoln, For Mercury, For Mitsubishi, For Mazda, For Nissan, For Porsche, For Pontiac, For Saturn, For Scion, For SGM, For Subaru, For Toyota, For VW |
| Injector | For Citroen,For Fiat,For Hyundai,For Jaguar,For Kia,For Landrover,For Mitsubishi,For Opel,For Subaru,For Vauxhall |
| Brake Reset | For BMW, For Citroen, For Daewoo, For GM, For Honda, For Hyundai, For Jaguar, For Kia, For Landrover, For Opel, For Peugeot, For Renault, For Saab, For Subaru,For Toyota, For Vauxhall, For Volvo, For VW |
| DPF | For BMW, For Citroen, For Daewoo, For Jaguar, For Landrover, For Opel, For Peugeot, For Subaru, For Vauxhall |
| Battery Change | For Ford, For Jaguar, For Landrover, For Lexus, For Toyota, For Volvo |
| Steering Angle | For Baic, For Baojun, For BYD, For Zotye, For Soueast, For Haima, For Df_Feng_Xing, For Df_Feng_Shen, For Df_Xiao_Kang, For Chery, For Roewe, For Trumpche, For Geely Emgrand, For Geely Englon, For Geely Gleagle,For  Jac, For Jmc, For Lifan, For Greatwall, For Daewoo, For Ssangyong |
| Throttle Sensor | For Baojun, For Byd, For Acura,For  Bmw, For Chrysler,For  Daewoo, For Buick, For Cadillac, For Chevrolet,For  Holden,For  Pontiac, For Saturn, For Honda, For Jeep,For  Kia,For  Nissan, For Toyota,For Volvo |
| ABS Bleeding | For Daewoo, For Jaguar, For Landrover,For  Opel, For Renault,For Ssangyong |

3. Key Programming  Immo Code Reading: Can read the Immo code of specific car models. Key programming: Greatly supports key matching. Add car key: Add and match new key to the car. Erase car key: Delete the key that does not need. Key information reading: Read the information of the key, quantity, frequency etc. All key lost: Support most cars all key lost via direct OBD matching. Vehicle Coverage: Asia: For Ssangyong, For Mitsubishi, For Nissan, For KIA, For Lexus, For Mazda, For Infiniti, For Hyundai, For Subaru, For Toyota America: For GM, For Chrysler, For Jeep, For Dodge Europe: For Alfa, For Lancia, For Smart, For Citroen, For Ferrari, For Maserati, For Peugeot Multi-Languages Supported Support 9 languages at present: English, Spanish, Italian, French, Russian, German, Polish, Chinese, Traditional Chinese. More are under developing, can up to 23 kinds. How to Use Humzor NexzDAS Pro? Step 1:The NexzDAS APP has already installed,so just open it directly with network working. Step 2:Use an email to register firstly and set up your login password. Step 3:Binding the product,get the serial number and activation code from the password envelope. Step 4:Plug the device into the car's OBD port,turn the ignition with engine off Step 5:Open the App,Bluetooth will automatically connect with its icon turn into blue. Step 6:Click the "App Store" and chosse to download the models and funcitons you need.Then start to enjoy the smart diagnosis. Humzor NexzDAS Pro Patameter: Humzor NexzDAS Pro Package Includes: 1pc x Humzor NexzDAS Pro Tablet 1pc x VCI 1pc x USB External Power Adapter 1pc x USB Cable 1pc x Quick Guide Contact Information: Whatsapp: +971501679410 Email: sales@zebartech.com

وصله ممتازة جداا تفحص جميع انواع السيارات و جميع الانضمه و تعمل وضائف خاصه ك تكويد الانجيكترات و ضبط البريك الكهربائي و الايرباقات و برمجة غيار الزيت و ضبط ضغط العجلات و دواسة البترول البطاريه و البريك الكهربائي و دبة البيئه

تغطي كميه كبيرة من السيارات الاسيويه و الاوروبيه و الامريكيه و الصينيه حتى

تحديث مجاني مدى الحياة

للطلب زورزنا في شركتنا او اطلبو عبر الواتس 00971501679410

HUMZOR NexzDAS ND306 Lite Full-System Diagnosis Tool NexzDAS Lite is the Professional Diagnostic Scan Tool trusted by mechanics and developed by Professional Engineer Team, which breaks the traditional limitations with the modality of VCI+APP and achieves convenient and efficient diagnosis. It maximumlly offer the perfect diagnostic solution for shops and technicians who demand unrivalled smart technology and smart repairs. Top 3 Reasons to Get HUMZOR NexzDAS ND306 Lite: 1. Comprehensive diagnostic tool for passanger cars, support most extensive coverage for more than 90 American, European, Asian.. 2. Support full system OBD2 diagnosis and 9 special resetting functions like Oil Reset ,TPMS reset, Injector Adjust, EPB, SRS, ABS Bleeding,Battery Change,Throttle Sensor,and so on, can meet all your need. 3. One-click update online

HUMZOR NexzDAS ND306 Lite Diagnosis Tool highlights:

1.High cost-effective configuration with VCI+App.

2.Bluetooth 4.2 connection, Android phone available.

3.Multi-model coverage for free download, Asia, Europe, America, etc. included.

4.Full-system diagnosis, quick scan for all the electronic systems of the car.

5.Professional diagnosis report offer you detailed inspection result for each DTC.

6.Customized special function provided for extra demand , such as Oil reset, ABS, TPMS, EPB, etc.

7.Powerful database supports online DTC inquiry.

8.Intelligent operation, one key record/ feedback/ update within App. HUMZOR NexzDAS ND306 Lite Basic Function List: Read Code Clear Code Live Data Freeze Frame Smog Check O2 Sensor Mode 6 MIL Status Vehicle Information Battery Test HUMZOR NexzDAS ND306 Lite Special Functions: Injector Coding: Diesel infector code need programming ID and parameters to the ECU for accurate communication and Injection control system ABS,Antilock Brake Reset: The auto bleed procedure is used on BOSH 5.3 equipped vehicles. This procedure used a scan tool to cycle the system solenoid valves and run the pump in order to purge the air from the secondary circuits. SRS Steering Angle Sensor Reset: Helps clear the facult steering angle sensor memories and plays an important role in the steering angle sensor calibration. Oil Service Light Reset: Allows you to perform reset maintencance mileage and data intervals for a new calculation of Engine Oil Life system once changed the oil. TPMS Tire Pressure Monitoring System Reset: Makes tpms sensor in displaying sensor IDs from the vehicle's ECU,inputting TPMS sensor replacement IDs and activate tpms sensors. TBA/TPS Throttle Body Alignment Reset: Vehicle's throttle position system sensor connected to the butterfly spindle and is primarily used to monitor the throttle position within an inner combustion engine.Due to its location,the throttle position sensor is able to effectively observe where the throttle butterfly valve is positioned. BRT Battery Mangement Service: Allows the scan tool to evaluate the battery charge state,monitor the close-circuit current,register the new battery replacement,and activate the rest state of the vehicle battery system. EPB Electronic Park Brake Reset: It is important in the maintenance of electronic braking system's safety and effciency when replace brake pad or motor. DPF Diesel Particulate Filter Reset: Specially works for Diesel Particulate Filter system with DPF regeneration,DPF component replacement teach-in and DPF teach-in after repalcing the engine control unit. Auxiliary Functions: One-Key DTC Query: powerful database available for you to search code definition and description. One-Key Data Manage: check the stored information at anytime and anywhere, both images and videos. One-Key VIN Query: search the car information online. Input the VIN or scan it directly. One-Key Feedback: Multi methods to contact us and feedback your questions by clicking the button at the top right corner. One-Key Update: No PC, no SD card. Get new version upgrade information in time and choose to update it at fast speed within App.

Vehicle Coverage(Download 170+ models for free in App Store)

American: GM, GMC, CHEVROLET, BUICK, HUMMER, SATURN, PONTIAC, CADILLAC, OLDSMOBILE, ASIAGM, FORD(EUROPE), FORD(AMERICA), Ford, Mercury, Lincoln, FORD(AUSTRALIA), MAZDA, CHRYSLER, JEEP, SCION,ACURA

European: VW, CVVW, AUDI, SEAT, SKODA, Bently, BUGATTI, LAMBORGHINI, BENZ, Smart, MAYBACH, BWM, MINI, ROLLS ROYCE, PORSCHE, PEUGEOT, CITROEN, OPEL, VAUXHALL, Renault, Dacia, Renault Samsong, JAGUAR, LANDROVER, SAAB, VOLVO, FIAT, LANCIA, ALFA ROMEO, ABARTH,  ASTON MARTIN, FERRARI, MASERATI

Asian:TOYOTA, LEXUS, HONDA, Nissan, Infiniti, MITSUBISHI, SUBARU, SUZUKI, ISUZU, FUSO, HYUNDAI, KIA, DAEWOO, SSANGYONG, PERODUA, PROTON, TATA, Mahindra, Maruti

Chinese:

 BYD, CHANGAN, CHANGHE, FOTON, GWM, HBSH, HUACHEN, WULING, CHERY, EMGRAND, ENGLON, GEELY, GLEAGLE, LIFAN, YUAN, RIICH, ZOTYE

Function Display

Full-system Diagnosis: 

Select vehicle model --- Select vehicle type --- Select Year --- Auto Scan --- Full-system Scan

Complete OBD2 Diagnosis

Read Code, Clear Code, Live Data, Freeze Frame, Smog Check, O2 Sensor, Mode 6, MIL Status, Vehicle Information, Battery Test

Resetting ( $10 for each one)

Oil Reset: Baic, BYD, Chery, FAW CAR, Greatwall, JAC, Luxgen, Soueast, Rover, ACURA, AUDI, BENZ, BESTURN, BENTLEY, BUICK, BUGATTI, BMW, CADILLAC, CHRYSLER, CITROEN, DACIA, DAEWOO, DODGE, FERRARI, FIAT, FORD, GM, HOLDEN, HONDA, HUMMER, HYUNDAI, INFINITI, ISUZU, JAGUAR, JEEP, KIA, LANDROVER, LAMBORGHINI, LEXUS, LINCOLN, MASERATI, MERCURY, MINI, MITSUBISHI, NISSAN, OLDSMOBILE, OPEL, PEUGEOT, PORSCHE, PONTIAC, RENAULT, ROLLS-ROYCE, ROMEO, ROVER, SAAB, SATURN, SCION, SEAT, SKODA, SMART, SUBARU, SUZUKI, TOYOTA, VAUXHALL, VOLVO, VW

TPMS: AUDI, BENZ, BUICK, BMW, CADILLAC, CHRYSLER, DODGE, FORD, GM, GMC, HONDA, HUMMER, HYUNDAI, INFINITI, JAGUAR, JEEP, KIA, LANDROVER, LEXUS, LINCOLN, MERCURY,MITSUBISHI,

NISSAN, PORSCHE, PONTIAC, SATURN, SCION, SGM, SUBARU, TOYOTA, VW

Injector Adjust: CITROEN,FIAT,HYUNDAI,JAGUAR,KIA,LANDROVER,MITSUBISHI,OPEL,SUBARU,VAUXHALL

EPB: BMW, CITROEN, DAEWOO, GM, HONDA, HYUNDAI, JAGUAR, KIA, LANDROVER, OPEL, PEUGEOT, RENAULT, SAAB, SUBARU, TOYOTA, VAUXHALL, VOLVO, VW

DPF: BMW, CITROEN, DAEWOO, JAGUAR, LANDROVER, OPEL, PEUGEOT, SUBARU, VAUXHALL

Battery Change: FORD, JAGUAR, LANDROVER, LEXUS, TOYOTA, VOLVO

ABS Bleeding: DAEWOO, JAGUAR, LANDROVER, OPEL, RENAULT

SAS: BAIC, BAOJUN, BYD, ZOTYE, Soueast, Haima, DF_FENG_XING, DF_FENG_SHEN,DF_XIAO_KANG, Chery, ROEWE, TRUMPCHE, Geely Emgrand, Geely Englon, Geely Gleagle, JAC, JMC, LIFAN, Greatwall, DAEWOO, SsangYong

Throttle Sensor:

 Baojun, BYD, ACURA, BMW, CHRYSLER, DAEWOO, BUICK, Cadillac, Chevrolet, Holden, Pontiac, Saturn, HONDA, JEEP, KIA, NISSAN, TOYOTA,VOLVO

Humzor NexzDAS Lite Special Functions HUMZOR NexzDAS ND306 Lite VW Control Units Coverage:

01-Engine Control Module 1 02-Transmission Control Module 03-Brakes 1 04-Steering Angle Sensor 05-Kessy 06-Seat Adjustment Passenger Side 07-Display Control Unit 08-Air Conditioning 09-Central Electrics 0B-Auxiliary Air Heater 0C-Rear Axle Steering 2 0D-Sliding Door Left 0E-Media Player Position 1 0F-Radio Tuner-Digital 10-Parking Assistance 2 12-Clutch Control Unit 13-Adaptive Cruise Control 14-Wheel Dampening Electronics 15-Airbag 16-Steering Column Electronics 17-Dash Board 18-Auxiliary Parking Heater 19-Gateway 1B-Active Steering 1D-Driver Identification 1E-Media Player Position 2 20-High Beam Assistance 22-All Wheel Control 23-Brake Boost 25-Immobilizer 26-Electronic Roof Control 27-Display Control Unit Reaer 28-Climate Control Unit Rear 29-Light Control Left 2B-Steering Column Locking 2D-Voice Amplifier ........

HUMZOR NexzDAS Lite Auxiliary Functions

One-Key DTC Query: nearly 40,000 database available for you to search code definition and description.

One-Key Data Manage: check the stored information at anytime and anywhere, both images and videos.

One-Key Car Inquire: search the car information online. Input the VIN or scan it directly.

One-Key Feedback: Multi methods to contact us and feedback your questions by clicking the button at the top right corner.

One-Key Update: 

No PC, no SD card. Get new version upgrade information in time and choose to update it at fast speed within App.

HUMZOR NexzDAS Lite APP Software Download: HUMZOR NexzDAS Lite APP Android HUMZOR NexzDAS Lite FAQ Q1:

Where to download APP?

A1:

For NexzDAS APP, please kindly search "NexzDAS" on Google Play or kindly scan the QR code below to download.

Q2:

How to connect the Bluetooth?

A2:

After plug into the VCI, open the NexzDAS App and click the Bluetooth icon at the upper right corner within App to connect it directly, the icon light will turn into blue which means connection succeeds. If it can not be connected the first time,please kindly exit the software completely and try again.

Q3:

Why cannot I binding the product, it shows serial number does not exist?

A3:

Please make sure you download the right software "NexzDAS" If the problem still exists, please contact us and offer your S/N for a check.

Q4:

Do I need to connect the PC to update?

A4:

No, just click "Me"'Upgrade' to complete the process within APP.

Q5:

Why there is nothing listed when I login, no models or functions?

A5:

Please click "Discover" "APP store" and choose download the models and functions you need.

Humzor NexzDAS App have been upgraded to version 3.9 (May 14th, 2019):

There have been an optimization and improvement on the followings: 1. The stability of software operation 2. Extensive support of Android system, 4.4 and above 3. Layout and beautification of UI Sincerely welcome you to install and experience it! The specific operations are as follows: 1. Remove the original 3.8 version App from your phone; 2. Search "NexzDAS" on Google Play, download and install it; 3. After installation, enter your registered email and password to log in (* models, function data do not need to be re-downloaded); Thank you for your support and feedback!

HUMZOR NexzDAS ND306 Lite vs Launch Easydiag 3.0

| | | |
| --- | --- | --- |
| Item Name | HUMZOR NexzDAS Lite | Launch Easydiag 3.0 |
| Image | | |
| Price | $99 | $109 |
| Free Software | Yes | No |
| Software Cost | $10 for 1 car brand | $50 for 1 car brand |
| Renewal Update Cost | $10 for 1 car brand | update $29.95 |
| Warranty | 2 Year Free Warranty | 1 Year Free Warranty |
| Operation System | Android | Android/IOS |
| Function | Full System Diagnosis | Full System Diagnosis |
| Vehicle Model Cover | American,Europan Asian,Australia | American,Europan Asian,Australia |
| Developer Function | $10 for 1 car special functions | $50 for 1 car special functions |

HUMZOR NexzDAS ND306 Lite Specifications

Operating System                          Android 5.0 and above Communications                            Bluetooth 4.2 Operating Voltage                         9~30V DC Operating Temperature                -20~70°C(14-158℉), Relative Humidity: < 90% Storage Temperature                    -40~85°C(-40-185℉), Relative Humidity: < 90% Average Power Consumption       <2W Dimension                                      97mm*47mm*26mm

HUMZOR NexzDAS ND306 Lite Package includes:

1pc x HUMZOR NexzDAS ND306 Lite Main Unit 1pc x USB Cable 1pc x Password 1pc x User Manual

Features

Triple CPU High Performance Structure

Designed for fast boot-up and high performance by adopting 3 CPUs dedicated to computing, communication and measurement for each

7" Sunlight Readable LCD

7" high resolution 1024 X 600 LCD ensures striking readability with striking graphical display of diagnostic data and information.

Wireless Connectivity

G-scan2 can access to the internet and utilize smart update, quick feedback system, real-time PC interface, and direct printing

16 GB SD Card memory

The most widely used storage solution is applied, 16 GB SD Card sufficiently accommodates entire software applications and data

Rechargeable Battery

2100mAh Li-ion battery supplies power to G-scan2 for more than an hour under full load condition without external source

Win CE 6.0 Operating System

Latest Windows CE 6.0 provides improved smart phone style user interface, better networking and enhanced system security at the same time

Solid and rigid design

Designed to be used in the tough workshop environment. Check out the 4-point fastening main DLC and the 13 tactile keys

24V Commercial Vehicles Support

Asian commercial vehicles diagnosis is G-scan2 unique specialty. Make direct connection to the 24V system of buses and trucks

Diagnostic S/W Fully Compatible with G-scan

Sharing the same communication platform with G-scan, G-scan2 inherits G-scan's outstanding diagnostic capability and performance

Zero Second Boot-up

For quick boot-up. G-scan2 supports Stand-by mode. Press the power button, and G-scan2 wakes up and gets ready for use instantly

Smart update

If access to internet through WiFi network is allowed, G-scan2 connects to the GIT server through the internet, monitors the availability of updates and downloads to keep its software up to date

Direct printing

If access to internet through WiFi network is allowed, G-scan2 connects to the GIT server through the internet, monitors the availability of updates and downloads to keep its software up to date

Stand-by mode

A short press of the power key while operating puts G-scan2 into the Stand-by mode – hibernating with the minimum power consumption, and G-scan2 wakes up instantly by a short press of the power key or by touching the screen.

احدث جهاز متوسط الاستخدام من شركة لانش بميزات عصريه حيث انه يدعم التحديث بواسطة الانترنت و فيه واي فاي مع شاشة لمس عالية الجوده

يفحص اهم الانضمه بالسيارة القير و الماكينه و الايرباق و البريك الكهربائي

و يعمل اعادة ضبط لستتة اشياء مهمه هي ضبط دواسة البترول و ضبط البريك الكهربائي و الستيرنج الكهربائي و غيار الزيات و ضبط ضغط اعجلات و ضبط البطاريه

يتم التحديث بكبسة زر بدون جهد فقط اضغط تحديث و تلقائيا يحدث و لاكن يشترط ربطه بالانترنت

فيه خاصية التقارير و خاصية حفض المعلومات و انه فيه المعلومات الحيه و الرسومات

و فيه خاصية شرح الاخطاء

لطلب الجهاز الامارات - الشارقه 00971501679410

CRP 233 is a handheld intelligent and networkable auto diagnostic tool features with OBD fill function and fast-test function of four major systems including Engine, Automatic Transmission, ABS and SRS for passenger cars.

Description

100% Original Launch CRP239 Code Reader

The New Launch CRP239 is now in the Philippines. Exclusively Distributed by: Veritek Incorporated.

Launch CRP239 Functions:

    1. OBDII diagnostic full function

    2. Multiple car models (covering over 30+ Car Brands from Asia, America and Europe).

    3. Support 4 Systems: Engine, Transmission, ABS, and Airbag.

    4. Basic diagnostic functions: read DTCs, clear DTCs, and read data stream

    5. Support DTCs help, data stream wave display, history data record and replay

    6. Support Multi-languages

    7. Online upgrade, you can download the latest version anytime anywhere.

Launch CRP239 Details:

Creader Professional 239 is an evolutionary smart solution for passenger car diagnosis. It inherits from LAUNCH  CRP 129, CRP233 and CRP 129E it has advanced diagnosing technology and is characterized by covering a wide range of vehicles, featuring powerful functions, and providing precise test result.

CRP239

 support all 

10 modes of OBDII test

 for a complete diagnosis. CRP 239 also supports the system diagnosis 

of ABS.SRS, ENG and AT system.

Launch CRP239 Language Support:

English
Spanish,
French,
German,
Italian,
Russian,
Japanese,
Korean,
Portuguese

Launch CRP239 Features:

1. Smart(Auto-Detect) Diagnosis:Once the tool and the vehicle are properly connected, the system starts auto-detect process. Once the whole process is successfully finished, a diagnostic report will be automatically generated and sent to your email box (if bound). 2.Manual Diagnosis:If Auto-Detect failure occurs, manual diagnosis is also available. Diagnosis functions include: Version Information, Read DTCs, Clear DTCs and Read Data Stream (supports 3 display modes: Value, Graph and Merged).

3.OBD II Diagnosis:10 modes of OBD II test are supported, including EVAP, O2 Sensor, I/M Readiness, MIL Status, VIN Info, and On-board monitors testing etc.

4. 5 Special Functions :Frequently used maintenance and reset items including Oil lamp reset, Electronic parking brake reset, Steering angle calibration,Tire pressure monitor system reset and Electronic throttle position reset can be done.

5. One-click Update:Let you update your diagnostic software and APK online. 6. Diagnostic History:This function provides a quick access to the tested vehicles and users can choose to view the test report or resume from the last operation, without the necessity of starting from scratch. 7. Diagnostic Feedback:Use this option to submit the vehicle issue to us for analysis and troubleshooting. 8. DTC Library:Allows you to retrieve the definition of the diagnostic trouble code from the abundant DTC database. 9. Displays battery real-time voltage once properly connected to the vehicle.

10 Modes of OBD 2:

Show current data
Show freeze frame data
Show stored Diagnostic Trouble Codes
Clear Diagnostic Trouble Codes and stored values
Test results, oxygen sensor monitoring (non CAN only)
Test results, other component/system monitoring (Test results, oxygen sensor monitoring for CAN only)
Show pending Diagnostic Trouble Codes (detected during current or last driving cycle)
Control operation of on-board component/system
Request vehicle information
Permanent Diagnostic Trouble Codes (DTCs) (Cleared DTCs)

Launch CRP239: List of Supported Vehicles

Audi
Benz
Bmw
Chrysler
Citroen
Daewoo
Fiat
Gm
Honda
Hyundai
Jaguar
Jpisuzu
Kia
Landrover
Mazda
Mitsubishi
Nissan
Opel
Peugeot
Porsche
Renault
Saab
Seat
Skoda
Smart(Smart)
Sprinter
Subaru
Suzuki
Toyota
Usaford
Volvo
Vw

Launch CRP239 Technical Specifications:

| | |
| --- | --- |
| LCD | 5" 720P IPS Touch Screen |
| RAM | 1GB |
| ROM | 8GB |
| OBDII Port Input Voltage | 9V-18V |
| DC Input Voltage | 5V |
| Storage Temperature | -20°C-10°C |
| Working Temperature | -10°C-50°C |
| Dimension | 228X125X34.5mm |
| Net Weight | <565g |

يعد جهاز لانش 349 من افضل الخيارات لدى شركة لانش من حيث القدرات و السعر حيث انه يدعم و ضائف كثيرة جدا و بسعر مقول

من الجيد ذكره ان هذا الجهاز يفحص جميع انواع السيارات كافه و يفحص جميع انظمتها و يكشف الاعطال و يمسح الاعطال و قادر على عمل 11 نوع من الترسيت و الضبط بكفائه عاليه جدا فهو يضبط غيار الزيت و ضبط البريكات و ضبط الستيرنج الكهربائي و انظمة البطاريه و دبة البيئة و يعمل اتوماتيك بليد للزيت البريك اي تنفيس البريكات و زيتها من الهواء و فيه برمجة ضغط العجلات و برمجة المفتاح و يبرمج الانجيكترات و يضبط دواسة البترول و يعمل ترتيب لفتحة سقف السيارة

شاشه رهيبه و عالية الجوده من 7 انش و ذاكره 16 رام

لطلب الجهاز 00971501679410

الامارات - الشارقه

CRP349 is the great choice for master technicians. It can comprehensively scan ECU modules and clear trouble codes, identify VINs automatically, upload and share diagnostic report, it also includes 11 special functions, which will definitely save repair time and cost, boost productivity. Features

Compatible with 1996 and newer car, light truck, minivan, SUV or hybrid manufactured vehicles (OBD II & CAN)
Read and erase DTCs, view live data of all ECU
Support OBDII 10 test modes
Check emissions readiness
Multilingual menu and code definitions: English, Spanish, French, German, Italian, Russian, Portuguese, Japanese, Korean
Automatically identify vehicle VINs
Upload diagnostic report to the cloud
One-click software upgrade via Wi-Fi
7 inch touch screen
Cover 36 car makes and models

Special Functions

Oil Lamp
SAS Reset
BMS Reset
EPB Reset
DPF Regeneration
Throttle Adaptation
Tire Pressure Reset
ABS Bleeding
Immobilizer
Sunroof Initialization
Injector Coding

| | |
| --- | --- |
| Operation System | Android 7.0 |
| RAM | 1GB |
| Storage | 16 GB |
| Display | 7 inch touch screen |
| Battery | Rechargeable Li-ion |
| Interface | DB15 diagnostic interface、The charging interface |
| Working Temperature | -10℃ ~ 50℃ |
| Dimension | 246 x 139.5x 34mm |
| Protocol | ISO9141-2,ISO14230-4,SAEJ1850,ISO15765-4…… |
| Net Weight | <650g |

Weight
غير محدد
غير محدد
غير محدد
غير محدد
غير محدد
غير محدد
Dimensions
غير محدد
غير محدد
غير محدد
غير محدد
غير محدد
غير محدد
Additional information
G-Scan3 جهاز فحص السيارات الشامل