Creader Professional 349 /CRP909
In Stock
Did you like this product? Add to favorites now and follow the product.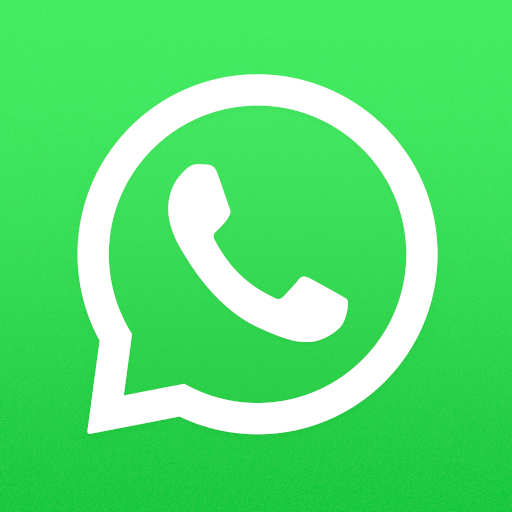 الوصف
يعد جهاز لانش 349 من افضل الخيارات لدى شركة لانش من حيث القدرات و السعر حيث انه يدعم و ضائف كثيرة جدا و بسعر مقول
من الجيد ذكره ان هذا الجهاز يفحص جميع انواع السيارات كافه و يفحص جميع انظمتها و يكشف الاعطال و يمسح الاعطال و قادر على عمل 11 نوع من الترسيت و الضبط بكفائه عاليه جدا فهو يضبط غيار الزيت و ضبط البريكات و ضبط الستيرنج الكهربائي و انظمة البطاريه و دبة البيئة و يعمل اتوماتيك بليد للزيت البريك اي تنفيس البريكات و زيتها من الهواء و فيه برمجة ضغط العجلات و برمجة المفتاح و يبرمج الانجيكترات و يضبط دواسة البترول و يعمل ترتيب لفتحة سقف السيارة
شاشه رهيبه و عالية الجوده من 7 انش و ذاكره 16 رام
لطلب الجهاز 00971501679410
الامارات – الشارقه
CRP349 is the great choice for master technicians. It can comprehensively scan ECU modules and clear trouble codes, identify VINs automatically, upload and share diagnostic report, it also includes 11 special functions, which will definitely save repair time and cost, boost productivity.
Features
Compatible with 1996 and newer car, light truck, minivan, SUV or hybrid manufactured vehicles (OBD II & CAN)
Read and erase DTCs, view live data of all ECU
Support OBDII 10 test modes
Check emissions readiness
Multilingual menu and code definitions: English, Spanish, French, German, Italian, Russian, Portuguese, Japanese, Korean
Automatically identify vehicle VINs
Upload diagnostic report to the cloud
One-click software upgrade via Wi-Fi
7 inch touch screen
Cover 36 car makes and models
Special Functions
Oil Lamp
SAS Reset
BMS Reset
EPB Reset
DPF Regeneration
Throttle Adaptation
Tire Pressure Reset
ABS Bleeding
Immobilizer
Sunroof Initialization
Injector Coding
| | |
| --- | --- |
| Operation System | Android 7.0 |
| RAM | 1GB |
| Storage | 16 GB |
| Display | 7 inch touch screen |
| Battery | Rechargeable Li-ion |
| Interface | DB15 diagnostic interface、The charging interface |
| Working Temperature | -10℃ ~ 50℃ |
| Dimension | 246 x 139.5x 34mm |
| Protocol | ISO9141-2,ISO14230-4,SAEJ1850,ISO15765-4…… |
| Net Weight | <650g |
Quick Comparison
Settings
Creader Professional 349 /CRP909

remove

Latest Launch CRP233 Car Reader Scanner احدث جهاز فحص السيارات لنش

remove

AUTEL MAXISYS MS909 ADVANCED DIAGNOSTIC TABLET WITH MAXIFLASH VCI

remove

MaxiSys MS919 اوتيل ماكسيس جهاز

remove

Launch X-431 HD Truck heavy duty truck جهاز لانش لفحص الشاحنات

remove

G-Scan3 جهاز فحص السيارات الشامل

remove

Name
Creader Professional 349 /CRP909

remove

Latest Launch CRP233 Car Reader Scanner احدث جهاز فحص السيارات لنش

remove

AUTEL MAXISYS MS909 ADVANCED DIAGNOSTIC TABLET WITH MAXIFLASH VCI

remove

MaxiSys MS919 اوتيل ماكسيس جهاز

remove

Launch X-431 HD Truck heavy duty truck جهاز لانش لفحص الشاحنات

remove

G-Scan3 جهاز فحص السيارات الشامل

remove

Image
SKU
Rating
Price
Stock

In Stock

In Stock

In Stock

In Stock

In Stock

In Stock

Availability
In Stock
In Stock
In Stock
In Stock
In Stock
In Stock
Add to cart
Description

احدث جهاز من شركة لانش بشاشة تش سكرين و مزود بالواي فاي لتحديث الجهاز بنقرة واحده بدون الحاجه لعملية التديث القديمه بازالة بطاقة الذاكره

يعد هذا الجهاز انسب و افضل جهاز للاستخدام الشخصي و المبتدئين حيث يفحص الانظمه الرئيسه  الماكينه و القير و الايرباق و البريك الكهربائي و الايرباقات فهو قادر على الكشف عن الاخطائ فيها و مسحها و اضهار المعلومات الحيه و حفض التقارير و اهم شيء ان هذا الجهاز يدعم خاصية الشبك التلقائي حيث انه يتعرف على السيارة بشكل تلقائي

سعره في متناول الجميع و يحل المشاكل الرئيسيه بشكل سهل و سرع و اهم شيء ان تحديثه مجاني مدى الحياة فلا داعي لشراء تحديث

ياتي الجهاز مع شنطه حافضه و كيبل الشحن و ما يميزه انه قادر على الشحن من فولتية السيارة عند ربطه بوصلة ال او بي ديه فوجود البطاريه يمكنك من تشغيله بعد الخلاص من الفحص و مراجعة التقارير و مراجعة الاخطاء

متوفر في شركتنا - الامارات - الشارقه 00971501679410 و يمكنك طلبه مع التوصيل لجميع الدول

CRP 233 is a handheld intelligent and networkable auto diagnostic tool features with OBD fill function and fast-test function of four major systems including Engine, Automatic Transmission, ABS and SRS for passenger cars.

Features

Reads and clears codes and reads data streams for Engine, Transmission (A/T), ABS and SRS
Support all 10 test modes of OBD II
Automatic vehicle model identification through VIN scan
Support Oil Reset, Steering Angle Reset, Electrical Parking Brake Reset, Battery Matching, Throttle Adaptation, DPF Reset Functions
Support automatic generation of diagnostic report and upload
Work with overseas mainstream vehicle models

Technical Parameter

| | |
| --- | --- |
| LCD | 5" 720P IPS Touch Screen |
| RAM | 1GB |
| ROM | 8GB |
| OBDII Port Input Voltage | 9V-18V |
| DC Input Voltage | 5V |
| Storage Temperature | -20°C-10°C |
| Working Temperature | -10°C-50°C |
| Dimension | 228X125X34.5mm |
| Net Weight | <565g |

جهاز ماكسيس 919 قائم على شاشه 10 انش تش سكرين اندرويد 7 بمعالج ثماني ذو 2.3 هيرتز سرعه و ذاكره 128 جيجا ليقدم قوه هائله لفحص السيارات  بخاصية الاوسيليسكوب اربع قنوات باستخدام وصلة ال في سي اي و قادر على توليد الاشاره المطلوبه لاختبار الوحدات و يعمل ك ملتيميتر و قادر على مساعدتك لمقارنة الاشارات مع الستاندر المرجعيه بيث تتمكن من معرفة اذا ما كان هناك عطل او ان الاشارات سليمه

لطلب الجهاز اتصلو بنا او واتس اب - الامارات - الشارقه 00971501679410

The MaxiSys MS919 features a 10-inch touchscreen tablet with Android 7.0 OS powered by an Octa-core processor (2.3GHz Quad + 1.7GHz Quad), substantial 128GB built-in memory to provide diagnostic guidance and test components to confirm repairs. The new MaxiFlash VCMI, functions as a 4-channel oscilloscope, waveform generator, multimeter, and CAN BUS tester. The supporting MS919 software provides a large library of preset guided tests and extensive waveform library, to ensure techs are getting the most Oscilloscope use. The MS919 software outperforms competitors by offering DTC and sensor specific test options to help test more accurately, as well as providing probe and component location diagrams so technicians test while connected correctly.
Content

يعد جهاز لانش 349 من افضل الخيارات لدى شركة لانش من حيث القدرات و السعر حيث انه يدعم و ضائف كثيرة جدا و بسعر مقول

من الجيد ذكره ان هذا الجهاز يفحص جميع انواع السيارات كافه و يفحص جميع انظمتها و يكشف الاعطال و يمسح الاعطال و قادر على عمل 11 نوع من الترسيت و الضبط بكفائه عاليه جدا فهو يضبط غيار الزيت و ضبط البريكات و ضبط الستيرنج الكهربائي و انظمة البطاريه و دبة البيئة و يعمل اتوماتيك بليد للزيت البريك اي تنفيس البريكات و زيتها من الهواء و فيه برمجة ضغط العجلات و برمجة المفتاح و يبرمج الانجيكترات و يضبط دواسة البترول و يعمل ترتيب لفتحة سقف السيارة

شاشه رهيبه و عالية الجوده من 7 انش و ذاكره 16 رام

لطلب الجهاز 00971501679410

الامارات - الشارقه

CRP349 is the great choice for master technicians. It can comprehensively scan ECU modules and clear trouble codes, identify VINs automatically, upload and share diagnostic report, it also includes 11 special functions, which will definitely save repair time and cost, boost productivity. Features

Compatible with 1996 and newer car, light truck, minivan, SUV or hybrid manufactured vehicles (OBD II & CAN)
Read and erase DTCs, view live data of all ECU
Support OBDII 10 test modes
Check emissions readiness
Multilingual menu and code definitions: English, Spanish, French, German, Italian, Russian, Portuguese, Japanese, Korean
Automatically identify vehicle VINs
Upload diagnostic report to the cloud
One-click software upgrade via Wi-Fi
7 inch touch screen
Cover 36 car makes and models

Special Functions

Oil Lamp
SAS Reset
BMS Reset
EPB Reset
DPF Regeneration
Throttle Adaptation
Tire Pressure Reset
ABS Bleeding
Immobilizer
Sunroof Initialization
Injector Coding

| | |
| --- | --- |
| Operation System | Android 7.0 |
| RAM | 1GB |
| Storage | 16 GB |
| Display | 7 inch touch screen |
| Battery | Rechargeable Li-ion |
| Interface | DB15 diagnostic interface、The charging interface |
| Working Temperature | -10℃ ~ 50℃ |
| Dimension | 246 x 139.5x 34mm |
| Protocol | ISO9141-2,ISO14230-4,SAEJ1850,ISO15765-4…… |
| Net Weight | <650g |

الاوتيل 909 من فصيلة الالترا الجديده هو اخر اصدار و احدث جهاز فحص السيارات على الاطلاق و اخر ما توصلت له التكنولوجيا في عالم فحص السيارت جهاز   راقي لابعد الحدود ببرنامج خيالي على اندرويد بشاشه 10 انش و نظام اندرويد 7 المتطور بمعالج ثماني بسرعة 8.3 جيجا هيرتز و بذاكرة 128 جيجا و مزود بوصلة الماكسيفلاش الجديده كليا و التي تدعم كل الوضائف لحديثه و بروتوكولات السيارات الحديثه ما بعد عام 2020

يدعم تغطيه كامله لاكثر من 80 نوعا من السيارات

فحص كامل و شامل مع امكانية البرمجه الاحترافيه للعقول

تحديث عبر الانترنت و ارتباط بسيرفر الشركه الرئيسيه

دعم فني كامل من شركة اوتيل و امكانيه عاليه لحل المشاكل و البرمجيات

لطلب الجهاز اتصلو على 00971501679410 - الامارات - الشارقه

The MaxiSys MS909 features a 10-inch touchscreen tablet with Android 7.0 OS powered by an Octa-core processor (2.3GHz Quad + 1.7GHz Quad), substantial 128GB built-in memory to provide diagnostic guidance and test components to confirm repairs. The MS909 features the new MaxiFlash VCI, a combination VCI and vehicle communication tool providing faster dual Wi-Fi vehicle and network communications. The MS909 features front and rear cameras and a rechargeable Lithium battery providing 8 hours of continuous use to ensure you always have the power to scan.

1. Autel updates provide latest OE level coverage for more than 80 US Domestic, Asian and European vehicles, including supercar
2. Exceptional OE-Level functionality from comprehensive OBDII diagnostics & services to advanced ECU coding and programmin
3. Automatic system and software updates with real-time push message notifications via internet
4. Interactive Data Logging sessions enable direct contact with Autel Support for first-hand troubleshooting of diagnostic bugs and error
5. One-stop multitasking designed for ideal management of workshop operations to keep all data files, customer info, and vehicle records well organize
6. Cloud-based Data Manager saves customer and vehicle records, scanner data and technician notes

Specifications 

perating System
Android 7.0
Processor
Samsung Exynos 8895V octa-core Processor (2.3GHz Quad-core Mongoose + 1.7GHz Quad-core A53)
Memory
4GB RAM & 128GB On-board Memory
Display
9.7-inch TFT-LCD with 1536 x 2048 resolution & capacitive touch screen
Connectivity

WiFix2 (802.11 a/b/g/n/ac 2x2 MIMO)
BT v.2.1 + EDR
GPS
USB 2.0 (TWO USB HOST Type A, ONE USB mini device)
HDMI 2.0
SD Card (Support up to 256GB)

Camera

Rear: 16 Megapixel, Autofocus with Flashlight
Front: 5.0 Megapixel

Sensors
Gravity Accelerometer, Ambient Light Sensor (ALS)
Audio Input/Output

Microphone
Dual Speakers
3-Band 3.5 mm stereo/standard headset jac

Power and Battery

15000mAH 3.8V lithium-polymer battery
Charging via 12V AC/DC power supply with the temperature between 0°C and 45°C

Input Voltage
12V/3A Adapter
Operating Temperature
0 to 50°C (32 to 122°F)
Storage Temperature
-20 to 60°C (-4 to 140°F)
Dimensions(W x H x D)
304.4 mm (11.98") x 227.8 mm (8.97") x 42.5 mm (1.67")
Weight
1.66kg (3.66 lb.)
Protocols
DoIP, PLC J2497, ISO-15765, SAE-J1939, ISO-14229 UDS, SAE-J2411 Single Wire Can(GMLAN), ISO-11898-2, ISO-11898-3, SAE-J2819 (TP20), TP16, ISO-9141, ISO-14230, SAE-J2610 (Chrysler SCI), UART Echo Byte, SAE-J2809 (Honda Diag-H), SAE-J2740 (GM ALDL), SAE-J1567 (CCD BUS), Ford UBP, Nissan DDL UART with Clock, BMW DS2, BMW DS1, SAE J2819 (VAG KW81), KW82, SAE J1708, SAE-J1850 PWM (Ford SCP), SAE-J1850 VPW (GM Class2)

الوصف

 لاكثر من 80 نوع من السيارات الاسيويه و الالمانيه و الامريكيه يفحص جميع انواع السيارات و يكشف اعطالها و يمسح اعطالها

تغطيه كبيرة لكثير من الوضائف الخاصه و اعادة الضبط

تحديث عبر الانترنت

تسجيل حي للمعلومات الحيه و غيرها و امكانيات عاليه

تخزين المعلومات و الزباين و السيارات لتكون مرجع لصاحب العمل

Discerption 1. Autel updates provide latest OE level coverage for more than 80 US Domestic, Asian and European vehicles, including supercar 2. Exceptional OE-Level functionality from comprehensive OBDII diagnostics & services to advanced ECU coding and programming 3. Automatic system and software updates with real-time push message notifications via interne 4. Interactive Data Logging sessions enable direct contact with Autel Support for first-hand troubleshooting of diagnostic bugs and error 5. One-stop multitasking designed for ideal management of workshop operations to keep all data files, customer info, and vehicle records well organized 6. Cloud-based Data Manager saves customer and vehicle records, scanner data and technician notes Specification 

Operating System
Android 7.0
Processor
Samsung Exynos8895V octa-core Processor (2.3GHz Quad-core Mongoose + 1.7GHz Quad-core A53)
Memory
4GB RAM & 128GB On-board Memory
Display
9.7 inch TFT-LCD with 1536 x 2048 resolution & capacitive touchscreen
Connectivity

Wi-Fix2 (802.11 a/b/g/n/ac 2x2 MIMO)
BT v.2.1 + EDR
GPS
USB 2.0 (TWO USB HOST Type A, ONE USB mini device)
HDMI 2.0
SD Card (Support up to 256GB)

Camera (rear)

Rear: 16 Megapixel, Autofocus with Flashlight
Front: 5.0 Megapixel

Sensors
Gravity Accelerometer, Ambient Light Sensor (ALS)
Audio Input/Output

Microphone
Dual Speakers
3-Band 3.5 mm stereo/standard headset jack

Power and Battery

15000mAh 3.8V lithium-polymer battery
Charging via 12V AC/DC power supply with the temperature between 0°C and 45°C

Input Voltage
12V/3A Adapter
Operating Temperature
 0 to 50°C (32 to 122°F)
Storage Temperature
 -20 to 60°C (-4 to 140°F)
Dimensions (WxHxD)
304.4 mm (11.98") x 227.8 mm (8.97") x 42.5 mm (1.67")
Weight
1.66kg (3.66lb.)
Protocols
DoIP, PLC J2497, ISO-15765, SAE-J1939, ISO-14229 UDS, SAE-J2411 Single Wire Can(GMLAN), ISO-11897-2, ISO-11897-3, SAE-J2819 (TP20), TP16, ISO-9141, ISO-14230, SAE-J2610 (Chysler SCI), UART Echo Byte, SAE-J2809 (Honda Diag-H), SAE-J2740 (GM ALDL), SAE-J1567 (CCD BUS), Ford UBP, Nissan DDL UART with Clock, BMW DS2, BMW DS1, SAE J2819 (VAG KW81), KW82, SAE J1708, SAE-J1850 PWM (Ford SCP), SAE-J1850 VPW (GM Class2)

Download 

Accessories

يعد جهاز لانش لفحص الشاحنات من أقوى و افخم اجهزة فحص الشاحنات الشاملة و التي تغطي جميع انواع الشاحنات و المعدات الثقيله و الشيويلات و الجرافات و معدات البناء و مكائن الديزيل و المولدات وغيرها

يعمل بالبلوتوث عن بعد و يغطي جميع الماركات و يعمل برمجه للانضمه تبديل الاجزاء و يبرمجها و و يبرمج السلندرات و احتراقها و برمجة الانجيكترات و برمجة دبة البيئه ....

تحديث ثلاث سنوات و ضمان سنه

ييفحص الوابكو و البينديكس و اليسون و الكومينز و الديترويت فريتلاينر و الفوزو و الهينو و الاسوزو و البيتيربيلير و الستيرلينج و الفولفو

لطلب الجهاز اتصلو على 00971501679410

الامارات - الشارقه

DESCRIPTION

The Launch Heavy Duty Truck Add-On Module is perfect for a shop that works on both heavy-duty (Class 4 through 8) and medium-duty trucks. This add-on Module turns existing Launch Pad IIs, into full function Heavy Duty Truck Scan Tools. The unit communicates via Bluetooth or it can be hardwired to a vehicle with 12 volt or 24 volt systems. It supports the following special functions, Component Replacement, Cylinder Compression Tests, Injector Cut Out Tests and DPF Regeneration. The add-on module works on various systems, including Engine, Transmissions, ABS, and Auxiliary from manufacturers such as Wabco, Bendex, and Allison. The tool can be used on vehicles including, Cummins, Detroit, Freightliner, Fuso, Hino, International, Isuzu, KW, Peterbilt, Sterling, and Volvo.

FEATURES

Turn your X-431 PAD II AE into a full function Heavy Duty Truck Scan Tool with the Launch X-431 HD Add-On Truck Module
Communicates via Bluetooth or hardwired to the vehicle
Works on 12 volt or 24 volt systems
Extensive model coverage: CAT, Cummins, Detroit, Freight-liner, Fuso, Hino, International, Isuzu, KW, Peterbilt, Sterling, Volvo
Parameter changes, Injector replacement, Cylinder Compression Test, Injector Cut Out Test, DPF Regeneration
Communicates with Transmissions from Allison, Eaton, and others
Tech to Tech enabled
Communicates with ABS, Wabco, and Bendix systems

Package Content 

X-431 HD Module
Quick Start Guide
Diagnostic Cables
USB Cables
Cigarette Lighter
Battery Clamps Cable
Adaptor Cable Kit
Power Adapter
Password envelope

Specification 

10" High resolution IPS capacitive touch screen
Woking Voltage:9-36V
Power Consumption: <2W
Working Temperature:-10℃-55℃
Communication Via:1)USB Cable  2)Bluetooth

 اقوىاجهزة الفحص و البرمجة الشامل لجميع انواع السيارات جهازجيسكان 3 للسيارات الصغيره 12 فولت و الكبيرة 24 فولت

G-scan3 الجهاز الاصلي الوحيد في الاسواق كما انه جهاز الوكالات المعتمد للكيا و الهونداي

 G-scan3 كما اثبت جهاز جي سكان جدارته في قوة الفحص على السيارات الامريكية و الاوربي والياباني

  هو الجيل الثالث من اجهزة جيسكان العريقه حيث انه المطور من جيسكان 2

حيث ان شركة الجيسكان طورت الاصدارات القديمه من حيث الهاردوير والسرعه و النظام و الامكانيات و ان الجهازيبرمج اون لاين هيونداي و كيا

و ميزة الجيسكان عن باقي الاججهزة انه يمكن ان يعمل ك باس ثرو بمعنى انه اذا امتلكت اشتراك فورد او جي مثلا فيمكن ان يقوم الجي سكان مكان الوصله ولا داعي لشراء وصلة متخصصه لكل نوع من السيارات و بذالك تستطيع توفير مبالغ كبيرة جدا

تعمل شركة جيسكان حثيثا مع مرسيدس و بي ام لاطلاق برمجة اون لاين مجانييخلال الاشهر القادمه - انتضرو المفاجئه

باختصار يدعم جهاز الجيسكان وسائل الاتصال الوكيله

OEM supported vehicle communication protocol( نظام وكالات )

بعض ميزات جهاز G-scan3 :

1- جهاز فحص و برمجة شامل لجميع انواع السيارات اختصاصي في الكيا و الهونداي و قوي جدا على السيارت الامريكي و الاوربي و اليابانية و الكورية (القديم منها و الحديث )

- يفحص السيارات الكهربائية و الهايبرد و البنزين و الديزل (12-24 فولت)

- يفحص جميع كمبيوترات السيارة و حساساتها

- المحرك – جير –شصي – بودي

- System search

TCCs (Engine/AT)

 Transmission (ECT-SMT)

- Hybrid Vehicle

- Mild hybrid vehicle

- Hybrid vehicle Battery

- ABS/VSC/ARS

- Air suspension/TEMS/AHC

- Stabilizer

- Electric parking brake

- ARS(Active rear steer)

- SRS Airbag

- 4WD(4 wheel drive)

- EPS

- Radar cruis control

- Stop and Go

- VGRS (variable Gear ratio Steering)

- Immobiliser

- Precrash safety System

- IPA (Intelingent Parking Asist)

- Combination meter

- Air conditioner

- EMS (energy Management system)

- Motor Generator

- Milliwave radar

- LKA(lane keeping Assist)

- Active Stabilizer (rear)

- Body muti-system

جميع ما ذكر لديه امكانية DTC Analysis قراءة جميع الاعطال

DATA analysis قراءة البيانات الحية بما يسمى اللايف داتا

Actuation testلفحص الانظمة الكهربائيةSpecial function لبرمجة الانظمة التي تحتاج معايرة( لعمل اختبارات المشغلات المختلفة –عمل اختبار التسريب EVAP-EGT – عمل restting لكنترول الجير –تغريغ دائرة الفرامل ABSمن الهواء – برمجة بخاخات الديزل لكنترول المحرك – ضبط الاجزاء الالكترونية و برمجتها –ضبط اضاءة الزيوت لسيارة التي تحتاج لضبط الكتروني – امكانية تكويد المفاتيح المشفرة في حال توفر pin code و برمجة الريموت في حال عدم عمله

برمجة ستيرنج انجل-ABS LEANER- كبك الدعسة IDLE air control(throttle)- عمل learning coding ECU و البرمجيات المتعددة و المزيد المزيد من الميزات التي لم تذكر

- يمكنك اضافة ميزة الاوسيلسكوب والملتي ميتر التي تمكنك من عملية فحص الكويلات وقراءة ذبذبة البخاخات

- يدعم اللغة العربية

سهل الاستخدام فهو جهاز يعمل بنظام الاندرويد

الجهاز يتوفر فيه برنامج الدعم الفني عن بعد (teamviewer)

 امكانية تحديث مباشرة عن طريق الجهاز باستخدام ميزة WI F

يدعم الجهاز الغه العربيه و فيه تحديث مجاني سنه و ضمان سنه

Higher Performance CPU

Equipped with a powerful Samsung's Exynos 7420 Octa-core processor for an ideal management of workshop operations to keep all vehicle records, customer information, and other necessary images and data.

Smarter and Faster Operating System

Based on the Android 6.0 system provides improved user interface and experience for fast boot-up, multi-tasking, better networking and enhanced system security.

Capacitive Touch Screen on 10.1" LCD

User Interface through a capacitive touch screen technology provides the easiest and the most intuitive use of the diagnostic scan tools and its multiple functions. High resolution TFT screen offers greater readability and convenient touch-screen operation.

Extensive Storage Capability

The internal flash of 64GB accommodates software applications and data for all brands with room to spare, and the external memory space up to 128GB allows an extensive storage for saving images and recorded data.

Powerful Oscilloscope

Measures the voltage or amperage signals of the vehicle's sensors and actuator circuits to display these signals on the high resolution 4 trace scope.

Pre & Post Diagnostic Report

Designed to easily create a diagnostic report. The pre-scan report will highlight any issues that vehicles have, while the post-scan report will confirm that they have been resolved properly.

24V Commercial Vehicles

Designed to support the 24V commercial vehicles systems, make direct connection to the buses and trucks. (Not available for US and Canada)

Wireless Connectivity

Wi-Fi connection to the Internet allows for smart updates, quick feedback, TeamViewer support, wireless printing option, browsing and many more.

J2534 Pass-thru

Serves as a "Pass-thru" device for programming the ECUs on both Hyundai and Kia vehicles ( No domestic Korean vehicles, Only for U.S and Europe )

Rechargeable Battery

Equipped with a rechargeable 6300 Ah battery. Besides the possibility to use the G-scan without an external power supply for hours, it also enables the advanced diagnostic functions that need to crank the engine.

Specification

| Category | Specifications |
| --- | --- |
| CPU | Exynos 7420 Octa Core @ 2.1 GHz |
| Operating System | Android 6.0 |
| System Memory | Internal Flash 64GB, RAM 3GB |
| External Memory | Micro SD Card (max. 128GB) |
| LCD | 10.1" TFT (1280 x 800 pixel) |
| Input Devices | Capacitive Touch Screen, 3 Hard Keys (Power, Function 1, Function 2) |
| Camera | Rear 13MP, AF, Flash Light |
| Sound | Speaker(mono), Microphone and Earphone Jack |
| Rechargable Battery | Li-ion Polymer, 6300mAh (3.7V), Hard Pack |
| Operating Voltage | DC 9 ~ 30V |
| Sensors | Gyro-sensor, Acceleration sensor |
| Dimension | 304 x 208 x 35.5mm |
| External Port | USB 2.0 Host 1ea, Host & Slave 1ea |
| Video Out | HDMI |
| Network | RJ45 Ethernet, WiFi 802.11 a/b/g/n, Bluetooth 4.0 |

AC/DC Adapter

| Category | Specifications |
| --- | --- |
| Input Power | 100 ~ 240V AC |
| Frequency | 50 / 60 Hz |
| Input Current | 0.8 A |
| Output Voltage | 12V DC |
| Output Current | 3 A |

Diagnostic Report Function

Allows the users to create a report with Pre-scan and Post-scan result. Not only the users can save the reports as PDF file in G-scan 3's memory; also with a help of Bluetooth and Wi-Fi technology, users can simply print directly or send them to desired E-mail address.

J2534 Pass-thru

Supports ECU reprogramming on both Hyundai and Kia vehicles in J2534 pass-thru mode. It also operates as a J2534 pass-thru terminal for other vehicle manufactures supporting J2534 programming and diagnostics. This requires OEM-specific diagnostic software and the mode can be used by CAN-Bus, KWP2000, and ISO9141 protocols. ( exceptions may apply )

Simple Menu Structure

No hassles for locating the metal tag and finding the correct engine codes. Simply select the diagnostic connector type before selecting the system to test when testing Japanese vehicles. No model Code, No Engine Code, No detailed menu selections are required.

System Auto Search

No time consuming DTC search by "trial and error", G-scan provides auto search function that tries to communicate with "ALL" systems in the car automatically. It reports back with the available system list and the number of DTCs' of each system. ( Note : Not all vehicle selection menus provide the system and auto search )

Full Text Description

Thanks to screen control flesibility of Android system and its 1280 pixels wide screen, the full description of DTC codes and data parameter names are supported with G-scan. If longer than the screen, the full description appears in a pop-up window.

Flight Record & Graphical Display

Diagnostic data can be recorded on the road test while the car is running the real driving condition. And recorded data (Flight Record) can be replayed both on G-scan or the larger PC screen. Also, these data can be displayed in graphical waveforms.

Handwritten Memo & Instant Screen Capture

Press the "View Finder" button on the bottom right corner, the current screen play is captured immediately and you can put your own handwritten memos and drawings by using the fingers or stylus pen. The captured image and the memo are saved in the memory for your retrieval. You can either send the image data to a printer to print or transfer to the PC or phone via bluetooth pairing connection.

Self-Test Function

Many of field failures are found caused by the defective cable and connector, or the problems on the vehicle side. It gives huge impact on sales by causing complaints of the customers and negative influences by the unsatisfied users. G-scan provides "self-test function" that helps the users to determine whether the communication problem is caused by the base unit's internal hardware / software reasons or by the external factors. It helps you to keep focused on sales, not on taking care of grumbling customers.

Hyundai and KIA OEM S/W

Complete OEM software package is included (except ECU reprogramming), Select Hyundai or Kia from the Menu. Users can enjoy the complete function and performance of OEM tool for Korea's leading brands.

Data log and quick feedback support

In cases of communication or function failure, users can log the bi-directional data transmission between the tool and vehicle control systems. This log can be sent to the engineers through the log transfer function within the G-scan 3 device. The given data log files will be analyzed, feedback and patch file update may provided within 24 hours during workdays; when necessary.

Weight
غير محدد
غير محدد
غير محدد
غير محدد
غير محدد
غير محدد
Dimensions
غير محدد
غير محدد
غير محدد
غير محدد
غير محدد
غير محدد
Additional information
Creader Professional 349 /CRP909